I am rather partial to Hallmark movies that are based on books, and if given the opportunity to interview and highlight the author who wrote the book that inspired the movie, I leap at the chance. In the case of Christmas In Angel Falls, I had heard of Melissa de la Cruz mainly because Rachel Boston had mentioned her in the past, and in spite of the fact I had not ever watched Witches of East End, the title was familiar to me (as was Disney's Descendants, which I have seen thanks to Dan Payne). Furthermore, the fact that Paul Greene had mentioned to me that this was the best script he had ever read…well, why would I not want to interview the author?! Thankfully, Melissa was willing to answer a few questions concerning her career and this movie, and I am thrilled to share this as the first in a series of interviews intended to spotlight this upcoming film.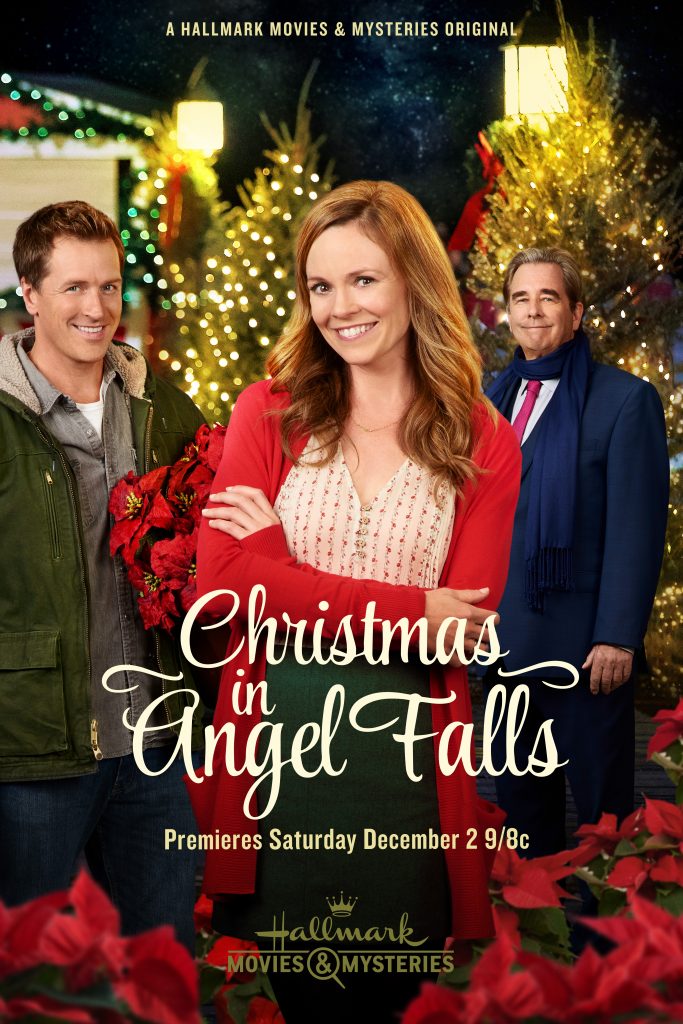 RH: What inspired you to become a writer? Why did you choose writing as your artistic outlet?
MDLC: It's all I ever wanted to do. I remember loving books from the beginning, from Dr. Seuss to Sweet Valley High to Stephen King. I loved reading and so writing just came naturally from there. I wanted to add to this conversation.
When did you write and sell your first book?
I'd been writing since I can remember, but I sold my first novel to Simon and Schuster when I was twenty-seven.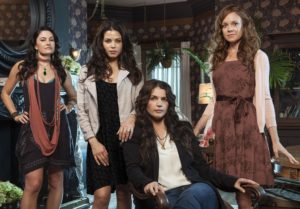 Witches of East End is a series that fans still remember fondly (books and television series alike). As that was your first experience with your books being turned into a show and/or film, what did you learn from doing that show? 
I guess I learned that it doesn't change, your life but it definitely widens it. Having something made is such a dream for writers, and it seems like this huge fantasy. But it's work. It's the reality of budgets and casting and a huge crew and dedicated writers and actors. It was really, really, really fun and I so enjoyed it; I felt like the godmother of the TV show because it wasn't exactly MY baby – it was their interpretation of my baby – but I was very fond of the version they created. I met so many great people from that show, and it just broadened my horizons and experiences.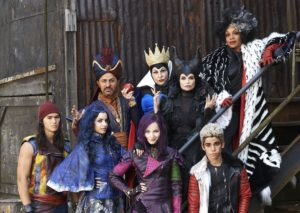 Your books also inspired the Disney Descendants films. Where did the idea for these books originate? 
It was a multi-platform project from Disney with books, movies, animation, toys, video.
Recently, you worked with Hallmark on your first of three film deals, Christmas in Angel Falls. What was it like reuniting with Rachel Boston for another project? What can you tell us about the movie? Did you get to visit the set?
It was so much fun to work with Rachel again! The movie is about a town that has lost its Christmas spirit and Rachel plays an angel who helps bring it back. I visited the set and my daughter and I have a cameo – so much fun!
You have another two projects in the works with Brad Krevoy. What can you tell us about those movie deals?
We are working on them now and that's all I can say at the moment. Hopefully, they will be on TV soon!
When your books are adapted to films/shows, do you have any input? What are the best and most challenging parts of having your books adapted to the screen?
Yes, I am a producer on my shows now. Adaptation is hard; it's its own talent, and I prefer to write books. I feel lucky to work with such talented screenwriters!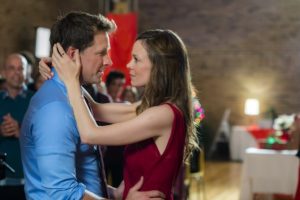 What do you appreciate about working with the Hallmark Channel?
They really are about home, heart, and family. I feel like part of the Hallmark family now, and they throw the best parties!
Many of your book series have at least an element of the supernatural or magic in them, but they don't typically become too dark like other supernatural series do. What is your purpose of including these elements while still keeping the focus on positive, romantic messages?
I think magic is a real part of the world and there is so much mystery in our life and that's a good thing.
What are your favorite Christmas traditions?
I love our yearly Christmas bash; we throw a huge party with White Elephant, Secret Santa for the kids, it's a hilarious time. The rule is NO TEARS!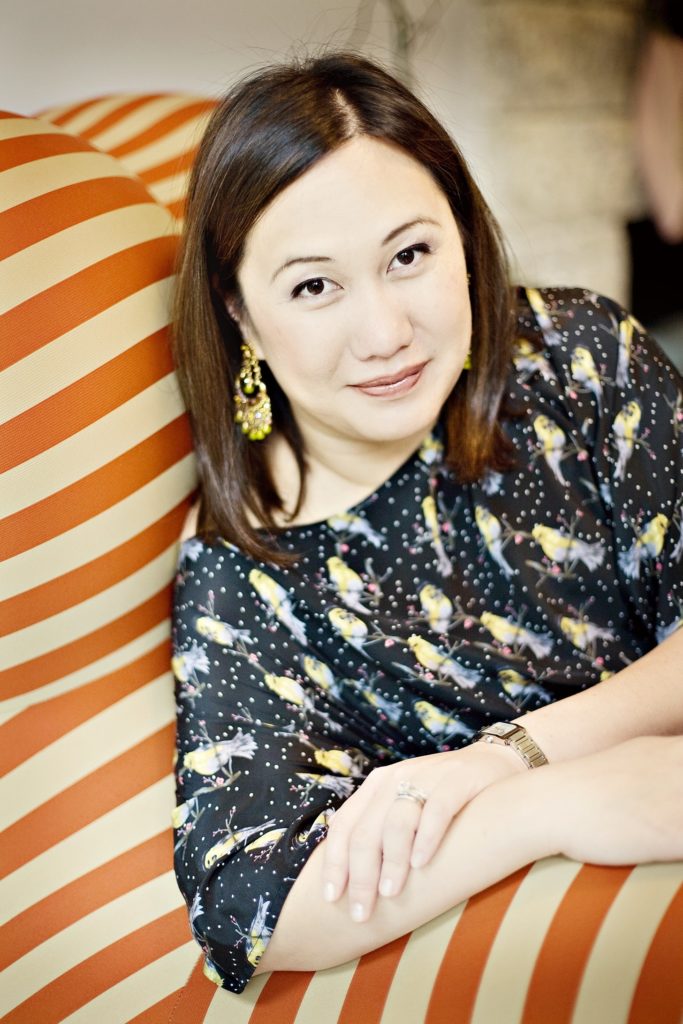 While I have yet to savor one of Melissa's novels, after gaining some insight into her creative process, I must say I am intrigued and earnestly plan on placing her books near the pinnacle of my to-be-read pile as soon as possible. In fact, her new book (listed below) sounds like something I may have to investigate as I am rather attracted to anything related to Pride and Prejudice. I honestly do not know how many adaptations of Jane Austen's timeless classic I have read and seen, but I feel I can always make time for just one more!
In the meantime, however, I am captivated by the premise of Christmas In Angel Falls. Moreover, the fact that three of the most enchanting people on the planet are starring in it prompts this upcoming film to be that much more compelling. Amongst other things, now that I understand a bit more about the multi-talented, inspirational author behind this movie that I call my new favorite Christmas film that I have not yet seen, I am fascinated anew. Melissa has taken her numerous gifts and made the conscious decision to write uplifting, magical, romantic, and influential stories that not only entertain, but emit beams of positivity, benevolence, and encouragement for which I believe this world is hungering and thirsting. All too often, Christmas (and life itself) can become so hectic that we forget what the essential things are in this world. And what can be better than a Hallmark movie that will prick our soul and spirit in the kindest and most touching ways in order that we remember our family, friends, and even those less fortunate than us at this time of the year?
So please tune in to Hallmark Movies & Mysteries on Saturday, December 2nd to relish the premiere of Christmas In Angel Falls. This is the first offering from Melissa on this glorious network, and I am grateful and pleased it won't be the last. So I would invite my readers to make certain that they check out all of Melissa's links below and perchance even challenge themselves to read one of her books when they have some downtime this holiday season. Bolstering authors like her who unobtrusively engender viable change in this world is enough to make me a staunch advocate of this delightful storyteller who has chosen to align herself with the heart of TV. And as an avid Hallmark supporter myself, she can now count on my unmitigated support as well!
FOLLOW MELISSA
———————————————————————————————————————–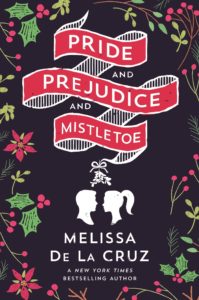 #1 New York Times, #1 Publisher's Weekly and #1 IndieBound bestselling author Melissa de la Cruz has written some of the most beloved and entertaining novels—including Disney's Descendants novels, Alex and Eliza, Blue Bloods and Witches of East End—for readers of all ages. De la Cruz now applies her storytelling skills to a gender-swapped, holiday-themed twist on Jane Austen's masterpiece in PRIDE AND PREJUDICE AND MISTLETOE (St. Martin's Press; October 17, 2017), her first novel for adults since her bestselling Witches of East End series. With an endearing but snooty Miss Darcy and the sexy slouch Luke Bennett, sparks will fly in Pemberley, Ohio during the Christmas season—as long as the two characters can get over their hang-ups and succumb to the magic of the mistletoe.
Darcy Fitzwilliam is 29, beautiful, successful, and brilliant. She dates hedge funders and basketball stars and is never without her three cellphones—one for work, one for play, and one to throw at her assistant (just kidding). Darcy's never fallen in love, never has time for anyone else's drama, and never goes home for Christmas if she can help it. But when her mother falls ill, she feels obligated to come home to Pemberley, to spend the holiday with her family.
Her parents throw their annual Christmas bash, where she meets one Luke Bennet, the smart, sardonic slacker son of their neighbor. Luke is 32-years-old and has never left home. He's a carpenter who makes beautiful furniture and is content with his simple life. He comes from a family of five brothers, each one less ambitious than the other. When Darcy and Luke fall into bed after too many eggnogs, Darcy thinks it's just another one-night stand. So why can't she stop thinking about Luke? He's so irritating—and yet? Can she fall in love, or will her pride and his prejudice against big-city girls stand in their way?
"It should come as no surprise that I am an Austenite," says Melissa de la Cruz. "But I was inspired to write this after reading Curtis Sittenfeld's terrific novel, Eligible. If my book is even an ounce as fun as hers, I feel I have succeeded."
A charming book for the holiday season, PRIDE AND PREJUDICE AND MISTLETOE will delight Jan Austen fans and Melissa de la Cruz devotees alike with its new and modern spin on a classic tale. The film adaptation is currently in development with Brad Krevoy Television, with de la Cruz writing the screenplay.
ABOUT THE AUTHOR
Melissa de la Cruz is the #1 New York Times, #1 Publisher's Weekly and #1 IndieBound bestselling author of many critically acclaimed and award-winning novels for readers of all ages. Her more than thirty books have also topped the USA Today, Wall Street Journal and Los Angeles Times bestseller lists and have been published in over twenty countries.
De la Cruz's novel, The Isle of the Lost, the prequel to the Disney Channel Original Movie Descendants, spent more than fifty weeks on the New York Times bestseller list, fifteen at #1, and has over a million copies in print. Descendants starring Kristen Chenoweth and Dove Cameron is the #1 cable TV movie of 2015, and #5 of all time, and its soundtrack is the #1 bestselling album on iTunes. The Isle of the Lost's sequel, Return to the Isle of the Lost, also hit #1 on the New York Times bestseller list, and the third book in the series, Rise of the Isle of the Lost, published on May 23, 2017, in advance of the Disney Channel's Descendants2 movie, which premiered July 21, 2017.
De la Cruz is also best-known for the Blue Bloods series (with three million copies in print), and the Witches of East End series, which was turned into a two-season drama series starring Julia Ormond, Jenna Dewan-Tatum, Rachel Boston and Mädchen Amick on Lifetime Television. Most recently, HarlequinTEEN's Seventeen magazine imprint published her young adult novel, Something in Between, based on her own experiences with being an immigrant. Alex & Eliza, about the love story of a young Alexander Hamilton and Elizabeth Schuyler, debuted at #2 on the New York Times bestseller list.
Melissa is also the co-director of YALLFEST (Charleston, SC) and the co-founder of YALLWEST (Santa Monica CA), the two largest and most vibrant young adult book festivals in the country, that attract more than 30,000 readers every year.
A former fashion and beauty editor, Melissa has written for The New York Times, Marie Claire, Harper's Bazaar, Glamour, Cosmopolitan, Allure, The San Francisco Chronicle, McSweeney's, Teen Vogue, CosmoGirl! and Seventeen. She has also appeared as an expert on fashion, trends and fame for CNN, E! and FoxNews.
She grew up in Manila and moved to San Francisco with her family, where she graduated high school salutatorian from The Convent of the Sacred Heart. At Columbia University, she majored in art history and English.
Melissa de la Cruz lives in West Hollywood with her husband and daughter.
Interested in subscribing to all my site's updates? Subscribe below!