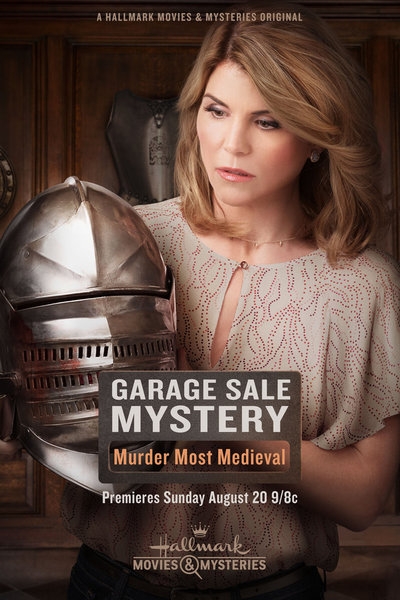 Garage sale shopper extraordinaire and amateur sleuth Jennifer Shannon (Lori Loughlin) follows the trail of a killer after discovering a dead body in a suit of armor purchased for her client.

POTENTIAL SPOILER ALERT: Please know that I do my utmost to never post any spoilers, especially in the case of mystery films. But I cannot guarantee to not reveal something you did not know previously. You make the decision about whether you continue reading or not. But you HAVE BEEN WARNED!
One more warning. I have met one of the people in this auspicious cast, and I consider him a dear friend. This tends to make me a more biased reviewer in the case of  Sebastian Spence, but I will do my best to wear the hat of "reviewer" as opposed to "friend." But I cannot promise to be completely objective. (To be honest, I genuinely like the cast as a whole, so if you're looking for negativity, please look elsewhere.)
As usual, I will begin with some of the supporting cast and minor characters who definitely add depth and intrigue to the overall story.
Hallmark viewers with a sharp eye and memory will be reminded of other works in which they have seen Eric Pollins (A Dash of Love, My Christmas Dream, Summer in the City), and here we see him in a rather small but pivotal role as Marcus, the appraiser. If you have watched the trailer for the film, you will have seen him already, and it is his estimation that changes the scope of the matter at hand. Without his character's pronouncement, Jenn may never have figured out the mystery.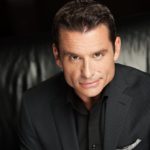 In the role of Dr. Robert McNarry is the recognizable Benjamin Wilkinson. We have seen him in such a wide variety of roles that I will not detail them here, but he is familiar. And maybe too familiar in this role with some of the characters. I'll let the viewer be the judge, but like or hate his character, no doubt he is an ideal fit. (Sometimes it's so hard not to give away spoilers!)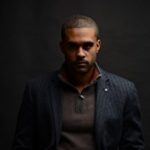 Another familiar face on Hallmark and other networks (as well as the trailer of this film) is that of Nathan Witte as Sam. I'm not one hundred percent sure of Sam's actual title. I know he checks for fingerprints, but he has that iconic line–"The butler did it." While he is not on the screen for more than a couple of scenes, viewers will enjoy this Hallmark veteran (The Art of Us, Ms. Matched, June in January). Additionally, be sure to keep an eye out for this young man in his future endeavors.
In the same vein, the energetic, jovial Dr. Tramell is back, and while Jay's screen time on this film is brief, he makes an instant impression. I still anticipate the day that he and Jenn join forces and Hallmark grants him more of a story. His refreshing, on-screen persona injects considerable fun to the overall plot. Without his humor (even if those jokes are really bad), I believe that the films would suffer from lack of his delightful disposition.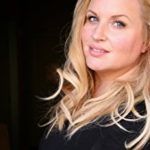 It seems like there are a wide variety of talents included in these films, and April Telek as Anne McNarry, the unfortunate wife of Dr. McNarry, is certainly worthy of inclusion in that list. Again, Hallmark viewers have seen her in A December Bride, Signed, Sealed, Delivered For Christmas, and even the original Garage Sale Mystery amongst others. She also was seen recently in the UP original series Date My Dad. Again, a small role, but her portrayal of this man's wife will cause viewers to question what her potential role is in the case at hand.
There is almost nothing I enjoy more than seeing one of my favorites of the regular cast receive a stellar secondary story, and this is exactly what the writers did for Sarah Strange as Dani. There is a retinue of supporting actors who figure into this tale of hers, and all are great–I especially adore Alistair Abell as Chris. Evidently, Hallmark does as well as it looks as though not only have we seen him heretofore, but we shall continue to do so in the very near future.
This time, Dani's story revolves around her high school reunion. Should she go or opt out? She discusses her decision with both Jen (Lori Loughlin) and Hannah (Eva Bourne), and I won't ruin the story here. But just know that she handles this situation with all the flair and foibles that we have come to love and expect from her quirky character. I think most who have had to face a high school reunion (especially single, uninvolved women) will appreciate this storyline immensely.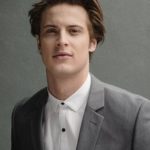 Although he and Eva are not love interests in this film, Hearties are going to rejoice at the incorporation of Aren Buchholz in the role of Tim Sanders. I will admit that there are some potential similarities between his character here and Jesse on When Calls the Heart, but no hints from me as to whether he reminds me of the reformed Jesse or not. All I will mention is that he is a college football player with some academic issues that lead to other prospective issues. The rest will be revealed soon enough.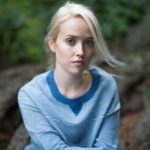 As the young and attractive doctoral student, Emma, Siobhan Williams makes a splash onto the screen in what appears to be her first Hallmark film. Viewers may have seen her in Heartland, Flicka: Country Pride, Unreal, and a couple of Christmas films here and there, but it looks like this is her inaugural Hallmark film. And she makes a definite impression in this role as Dr. McNarry's gifted doctoral student. I believe viewers will be rooting for her as Siobhan has infused Emma with the right amount of guilelessness, but only time will tell if what she appears to be is genuine.
Hallmark viewers are almost certain to recognize Andrew Dunbar from Cedar Cove and then Destination Wedding earlier this summer. In fact, he was also featured as the detective in the original Garage Sale Mystery film. As Jeremy, Emma's boyfriend, he makes a break with that detective past and seems to be more reminiscent of his character we saw in Destination Wedding. He appears to love Emma, however, and I believe the viewers will only want the best for him. Without disclosing too much, I can say that he conceivably holds the key to solving the entire case. Let's hope that Jen is astute and takes the advice his character offers.
You can bet that Detective Lynwood (Kevin O'Grady) will be back and up to his old tricks of attempting to keep Jenn from injury or worse as a murder mystery falls in her lap. There is a delectable scene in this one between Jenn and Lynwood that I found quite amusing and decidedly well-played. I believe the scene is hinted at near the end of the trailer, so keep your eyes open for that good-humored scene!
Hannah has a little scheme of her own this time as she decides to run for senior class president. She seeks counsel from her father (Steve Bacic) who has his own story of running for class president that somewhat spurs Hannah to pursue her dreams.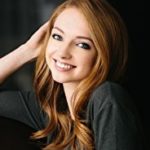 Her competitor, Tootie, played by newcomer Cate Sproule, gives Hannah a run for her money, however.  Actually, Logan (Connor Stanhope) also helps Hannah out. I won't tell you who wins–I'll let that be a surprise, but it's a nice side story that is typically Hallmark.
Viewers can rejoice that the entire family unit is back this time and going strong. In my opinion, the viewers have been blessed to continue to see a family that supports each other in spite of any bumps along the way. They always have each other's best interests at heart. Jenn and Jason are the loving couple, and Logan and Hannah are the two practically perfect kids. How heartwarming it is that Hallmark has given us an opportunity to witness a family that is able to support one another as opposed to what is ordinarily seen on network television. I think we can safely declare that we desire to see this quartet around for many years to come.
There are two additions to the cast that I chose to feature at the end due to the unusual setting and activities of this particular installment. One of Jenn's clients is an eccentric, middle-aged man who owns an estate where he delights in staging re-enactments of authentic sword fights from the Middle Ages.
While he ensures that no one is ever seriously harmed, it does give the viewers a cause to pause as we watch the opening battle sequences. How unusual is it that someone would devote his whole life to such a pastime?
Jenn herself is intrigued as well. She comes out to the home of Bill Wallace (Sebastian Spence), and she is greeted by his butler, Tucker (Casey Manderson) who is the perfect representation of the bored, proper butler one might envision on a vast estate in England. It is fully evident that she is fascinated as everyone else is.
But in this case, Bill has a mission for her. He has a specific item that he is certain she can procure for him, and he charges her with that very task.
Hallmark "mystery wheel" aficionados and Hallmark Channel enthusiasts will probably recognize Casey from his past works–The Perfect Bride, A December Bride, Hailey Dean Mystery: Murder, With Love, Love on the Sidelines, Once Upon a Holiday (He was so awesome in that one!), and the list goes on. Again, he is the perfect foil for his "alter-ego," Bill Wallace, and he seems to fit perfectly into the landscape of the mystery.
Notwithstanding, I found the most compelling addition to this episode's cast was that of Sebastian. From his opening line to his final utterance, he commands a presence that few guest stars in this series often do. I believe part of that is the fact that he has managed to create a character that in many ways is bigger than life.
All too often, when actors are given the opportunity to create such a memorable role, they may have a tendency to go over-the-top a bit or perchance make the character appear platitudinous and two-dimensional. But due to Sebastian's incredible giftedness, professionalism, and attention to minutia, he is able to not only craft a memorable, imposing personage, but the character of Bill Wallace appears just as authentic as anyone else on screen.
While it is true that I am a huge fan of Sebastian anyhow, he and Lori together make a formidable combination. Although these two characters are not partners per se, as the narrative unfolds, Bill becomes an integral part of solving this baffling crime.
She turns to him on more than one occasion to render his aid, and in so doing, the audience is able to see his benevolence, chivalry, and generosity in action. And there is nothing better than watching two seasoned professionals on screen together inspire each other to superior heights. Not that they are in competition at all. Quite the contrary. I believe there is an old saying "as iron sharpens iron," and I would say Lori and Sebastian employ that philosophy in their interactions in the film.
No doubt long-time Sebastian fans will want to know if he is a "bad guy" or a "good guy." Without question, I don't want to thwart your attempts to solve the riddle by offering too many details, so you are charged with watching it for yourself. Nevertheless, I will say this. Beyond the shadow of a doubt, this is the most exceptional role in which I have seen Sebastian cast in the time I have known him (about three years), and it is indubitably manifest that he fully embraced every nuance of this character and immersed himself more fully in this role than what I have witnessed in the past from him. There is a bona fide connection with Bill Wallace, and he embodies him effortlessly! Thank you to Hallmark for bringing him back to the network, and I sincerely hope this is the beginning of many more productions featuring his singular talents.
Of course, at the heart of any Garage Sale Mystery is the amazing and accomplished Lori as Jenn, and she will always be the unquestioned star of the series. Hallmark viewers are remarkably blessed to watch her performance in countless productions with the network, and it would seem that as the years go by, she just becomes more entrenched with this network and those who appreciate and support family-friendly entertainment. I am extremely grateful to her and the entire cast for bringing us another capital installment!
Be sure to watch the Hallmark Movies & Mysteries Network on August 20th to view the premiere of Garage Sale Mystery: Murder Most Medieval. For more information:
http://www.hallmarkmoviesandmysteries.com/garage-sale-mystery-murder-most-medieval/videos