Are you ready for Hallmark's premiere of Destination Wedding tonight (June 3rd)? I have had the pleasure of interviewing a good share of the cast members, and in case you missed any, check out my interviews below!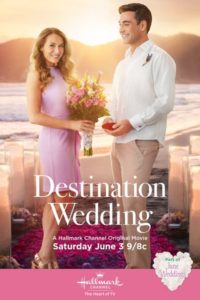 Los Angeles interior designer Ellie Hamilton is helping plan her little sister's wedding taking place in beautiful Acapulco. With the nuptials just a few days away – and no sign yet of the bride and groom — Ellie as the Maid of Honor must work with the Best Man/her ex-boyfriend Greg to make last minute decisions and stall worried family and guests. Things get complicated when it appears not only the wedding might be called off, but submerged and long-since passed romantic feelings between Ellie and Greg resurface and take root again.
Co-Starring Andrea Brooks                   & Andrew Dunbar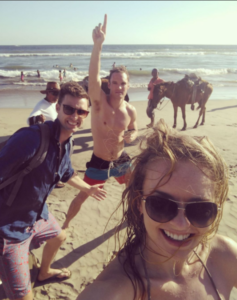 Also co-starring Preston Vanderslice
AND FOR THE HIGHLIGHT OF THE INTERVIEWS!
Interested in subscribing to all my site's updates? Subscribe below!