One of the most beloved and most inspirational actresses (not to mention one of the busiest) who works with Hallmark is Rachel Boston, and I had the honor of interviewing her last summer after one of her most remarkable years with the network. However, this Christmas season she has collaborated with two fellow actors, Paul Greene and Beau Bridges as well as author Melissa de la Cruz, to bring Hallmark audiences a divine, engaging, sentimental Christmas story that is one of the most anticipated of the season. In spite of Rachel's frenetic schedule, she made some time recently to answer a few questions about her current projects and aspirations.
Hallmark fans loved seeing you in "A Rose For Christmas" last year.  What is the most memorable thing for you about making that film?
We filmed on Vancouver Island in Victoria, which is absolutely beautiful, so our locations were amazing.  The scene where we attend the big art show was filmed across the street from where Prince William and Kate Middleton were arriving the next weekend, so there were a lot of people from all over the world in town.  And after we wrapped, I drove up to Tofino.  It was one of the most beautiful places I've ever seen in my life. Just stunning.  A very special project with such wonderful people.
In your upcoming film, Christmas In Angel Falls, what can you tell us about your role and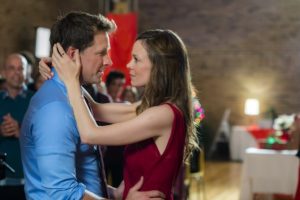 the movie without revealing too much? What do you appreciate most about your character in that film?
I've always loved supernatural stories.  My favorite film growing up was It's a Wonderful Life. And the idea of playing an angel who falls in love with a human was very exciting.  And the overall message that people come into our lives to teach us lessons that we need to learn.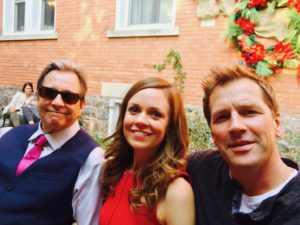 What was it like working with Paul Greene and Beau Bridges on that film? Any behind-the-scenes stories with either of them?
They are so, so wonderful.  Truly kind souls, and they lead with integrity.  Beau's wife was on set with us, and she is just a dream.  One of the most special memories I have was from the makeup trailer when my parents were in town.  We were getting ready for the day, and Beau started to read this passage he wrote about how he met his wife.  Such a special moment that we all shared together.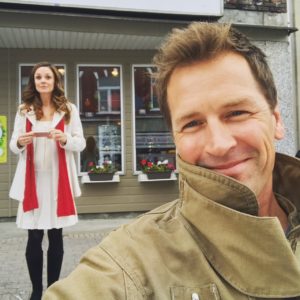 And Paul Greene would bring coffee every morning–and sometimes his guitar–into hair and makeup, so we started the day off right.
What was it like reuniting with Melissa de la Cruz? Are there plans to make this Christmas film into a series of films?
I love her and we would love that so much.  As soon as I read the novel for Witches of East End, I felt like she was already a friend.  She understood the supernatural world in such a beautiful way, and I couldn't wait to meet her.  There are so many story ideas we have and it would be incredible to continue the journey of Angel Falls.
Any other upcoming works you can mention?
Yes, yes!  We have a few really lovely romantic films coming your way in 2018 :). One with Daniel Lissing.
Do you have plans to write/direct in the near future?
I have been shadowing quite a bit on set.  I love filmmaking and storytelling so we shall see. 
Who are one or two people in the business that you would like to work with and have not as of yet?
Laura Linney.  Such a powerful soul and performer.  And Jeff Bridges.  After working with Beau, that would be so much fun.  A truly great family.  Oh, and Holly Hunter … that's three.  I watched The Big Sick last night and she blew me away.
You continue to be a bright beam of positivity whenever you appear on screen or interact with your fans. How do you maintain that positivity in the midst of a very dark world?
Well… I'm human :).  I've had to navigate a lot of challenges and heartbreaks in life, but I think my upbringing and reminding myself of why we are here help center me.  My faith.  I spend a lot of time in nature when I'm walking through those chapters and hope to come out wiser and lighter.  Hopefully understanding humanity better.  That we are all in this together.  And focusing on what we do have.  My grandma is 99 years old and always reminds me to sing.  She has such an amazing spirit.  It's simple things in life that can really give us hope.
What criteria do you use when deciding to accept or decline a role?
I find roles often come at times when I'm ready for them in life.  Something I'm exploring in my personal life and then a project appears to help walk through it.  But I do tend to be drawn to uplifting stories.  The romantic in me is always hoping for a happy ending.
What is your favorite or lifetime quote? Why is that quote special to you?
I do love quotes. My favorite verse growing up was Jeremiah 29:11 – "For I know the plans I have for you," declares the Lord. "Plans to prosper you and not to harm you. Plans to give you hope and a future."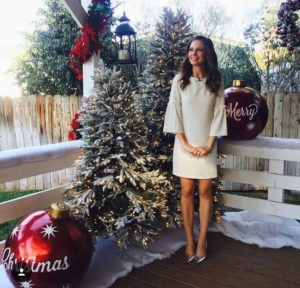 How do you celebrate Christmas in your family? Any special traditions?
This year we are going to Hawaii!  My brother got his Ph.D. there and we all fell in love with it (which is quite easy to do), so it has become a family tradition, and it's quite magical.  Although a very different feeling from the mountains of Tennessee where I grew up.  And I'm about to put up my tree!  This weekend!  This weekend!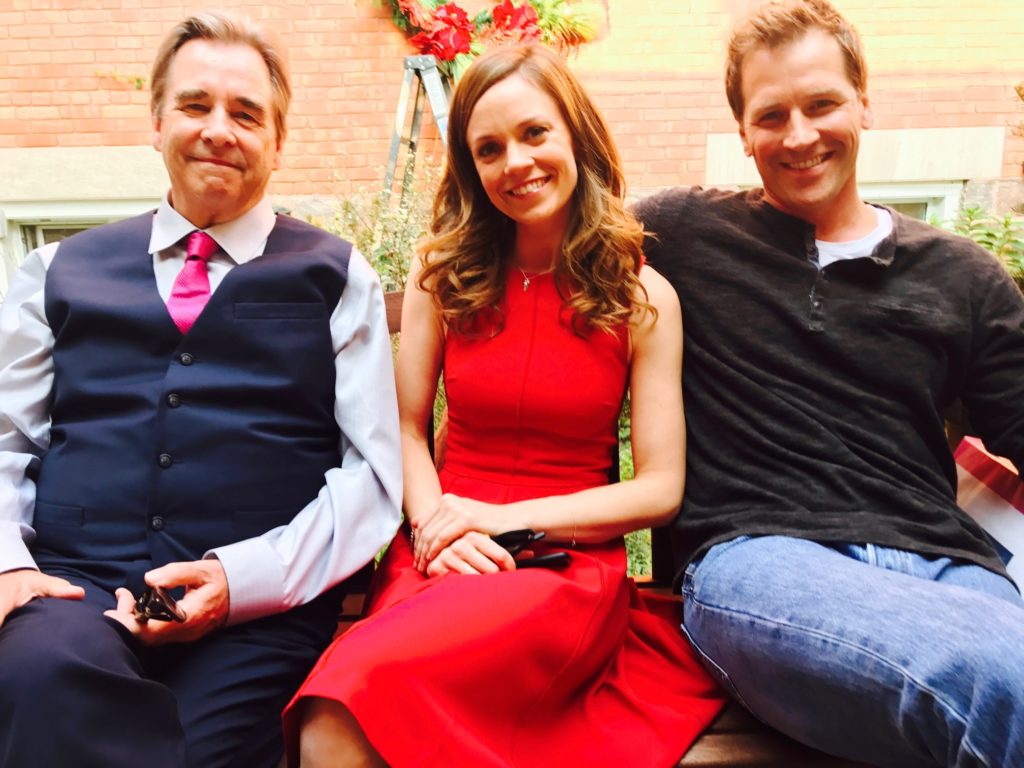 I assuredly cannot say enough virtuous things about Rachel. Everyone is conscious of her immeasurable talent, her outstanding work ethic, her winsome smile, and her profoundly inspirational way of life, and no doubt, she is a consummate fan favorite. However, what few may know is the way in which she transcends the call of duty in her career. She doesn't merely give lip service to her espoused faith and inherent values; she practices what she preaches. She consistently delivers what she promises, and if she is ever overly burdened and unable to meet her commitments in a timely fashion, she goes the extra mile to compensate the situation with boundless generosity, sincere altruism, and compassionate words. And at her very core, her humility is apparent and always highlights those with whom she works. She never forgets her humanity, nor her co-laborers, whether they be actors, crew members, or even her devoted or fledgling fans.
While I have not had the opportunity to meet her personally, I have no problem avowing that Rachel is exactly who she appears to be; no hint of treachery nor malice can be found within her unspoiled nature. She views her career as a solemn and extraordinary obligation to reach as many in this world as possible with an uplifting and ennobling message of hope, love, and pure joy, and I anticipate the addition of the magical, mystical element to her upcoming role. Moreover, I have no doubt that as Gabby, she will entertain and inspire countless viewers who are seeking that providential message of redemption and reclamation that is so needed in a world of despondency and anxiety, especially at this festive season of the year.
So please be sure to tune in tomorrow (December 2nd) evening to the Hallmark Movies & Mysteries network for the premiere of Christmas In Angel Falls, a heartwarming Christmas story that will seek to remind us of the true meaning of the season and how people can unexpectedly come into our lives and change us for eternity. Additionally, consider checking out all of Rachel's links below and consider following her on social media (you will NEVER regret that decision, I promise you).  A more loving, considerate, kind soul you will struggle to find in this world, particularly within the film and TV community, and I can hardly wait to see what the future holds for this young woman who continues to seek her divine and perfect path in this world. And the fact that she has chosen the "road less traveled by" has made all the difference in her life and profession!
FOLLOW RACHEL