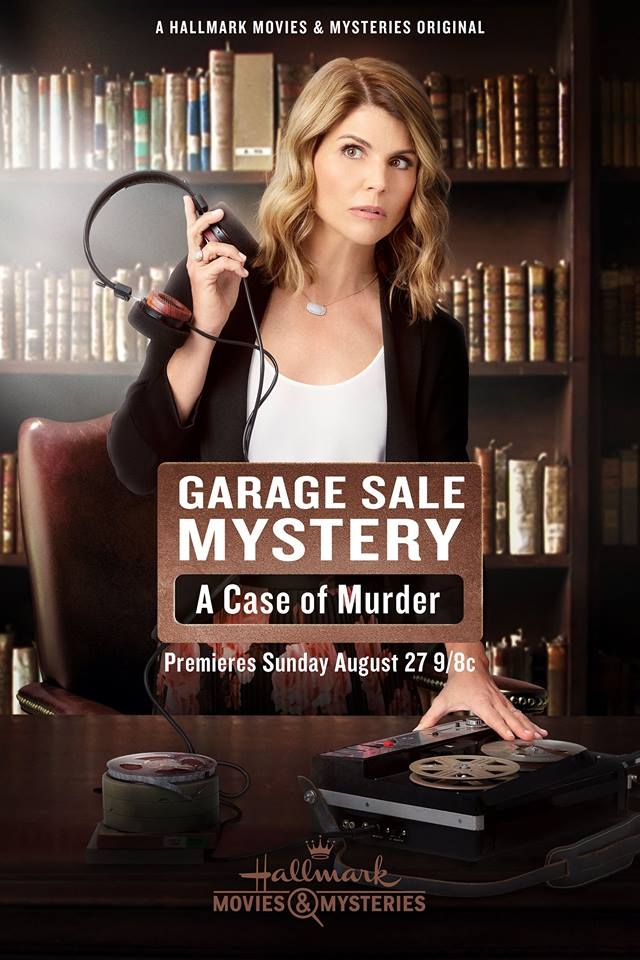 Garage sale shopper extraordinaire and amateur sleuth Jennifer Shannon (Lori Loughlin) purchases an old tape recorder which holds a recording she suspects might be of an actual murder.
POTENTIAL SPOILER ALERT: While I can practically promise not to reveal too much in this review, it is a murder mystery, and there may be the slightest chance that you discover something you do not want to ascertain before watching tonight. So proceed with caution; you have been warned!
This final installment of the special limited edition Garage Sale Mystery franchise for the month of August comes to a conclusion with this film. Not to say that there will be no more films in the series, but this was a special run. Safe to say, the most baffling mystery of all has been saved for last. But rest assured, Jenn will put her sleuthing into practice yet again, and viewers will exult and luxuriate in the performances of all the gifted talent included this time around.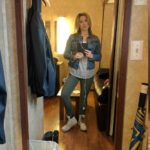 From the first scene in the movie, I was enchanted with the lovely Lisa Durupt! It was a joyously sweet surprise to see her attached to this film, and her role is decidedly different than those in her Rom-Coms or Murder, She Baked appearances. As Kendahl Hartman, Lisa demonstrates her effortless versatility, and I look forward to seeing her pop up in similar roles in the future. I highly recommend keeping your eyes on her character, however, for she may hold the key to the entire mystery at hand!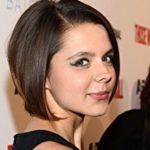 In that same opening scene, viewers are going to find a new face in Paloma Kwiatkowski as Deb Macbeth. She is a fellow member of the support group that is seen in that inaugural scene, and as we all know, in a murder mystery, everyone is a suspect until proven otherwise. She has been seen in other well-known works (including Bates Motel ), but now Hallmark viewers are being introduced to her talents, and I doubt it will be the last time we see her.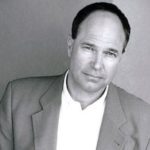 How nice to see a Hallmark veteran in the role of the retiring Dr. Vedders–Malcolm Stewart. If he does look familiar, it is because he has been gracing Hallmark's screens in a veritable feast of productions including My Favorite Wedding, The Art of Us, Surprised By Love, Mr. Miracle, and so many more! He certainly deserves an honorable mention in this brief but dynamic role. And after all, the film centers around his character, so he will not be forgotten!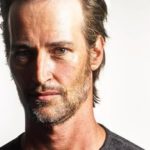 Hearties and Hallmark fans alike are going to rejoice at witnessing Derek Hamilton portray yet another distinctive and pivotal role. This time, he embodies the somewhat mysterious, potentially shady Chris Suddon. In the past, we've seen him in Cedar Cove and When Calls the Heart, and there is no doubt he brings just the right vibe to this role. Here's hoping we see him in more Hallmark works in the future.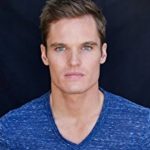 Remember this guy? Preston Vanderslice has been in a vast array of Hallmark works in recent times, and it was a welcome surprise to see him in this film. As Callum, he is rather unassuming but very professional. Though quiet for the majority of the story, don't underestimate the incredible aid he may render to Lori and Detective Lynwood in the ultimate solving of this mystifying case. His performance is solid and strong, and here's to his continued partnership with the network.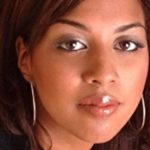 It is highly probable that this face and the name of Marika Siewert are unfamiliar to you, but for me, I knew I had seen this actress before. She is only there briefly as the travel agent in this film, but once I saw her name, I knew her instantly! Although she has only been seen in two other Hallmark films (Postables might check her out in one of the early Signed, Sealed, Delivered episodes, and she can also be seen in Like Cats and Dogs with Cassidy Gifford.), she is a singer, actress, and so much more. I have chatted with her before, but I have never had the opportunity to publish an official interview with her (maybe one day). In this film, hopefully, she has solidified her place with Hallmark, and we will have the joy of seeing her in future works with this network.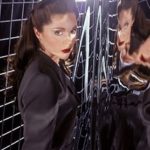 So pleasurable to see another Hallmark favorite in this film. Sarah-Jane Redmond, whom we loved in Cedar Cove and The Irresistible Blueberry Farm, is featured in this film in the role of Mae Vedders (yes, wife of that retiring doctor I mentioned earlier). You can't help but feel sorrow for her character, and her portrayal is as consistent and as well played as usual. It is indubitably a treat to see her return to Hallmark yet again.
In the role of Drew Foster, a When Calls the Heart and Garage Sale Mystery alumnus returns–Matthew Harrison. The loyalty of this network (as well as the viewers) sometimes astounds me. Though the part is small and seemingly inconsequential, this role provides a light and heartfelt moment in the midst of a murder investigation. Maybe he will come back again in future episodes. (That is unless he happens to be the murderer.)
One of my favorite surprises in this film was that of Johannah Newmarch. Hearties know her as Molly Sullivan, but in this series, she is Detective Lynwood's wife, Sally. We have not seen her in any of the films this August until now! When I spied her signature hair, her radiant smile, and her intense beauty towards the end, I literally squealed with excitement! Though her role is brief, her reunion with the cast is so much fun! Please, Hallmark, bring this delightful actress back for every subsequent installment! We love her!
If you have been following my reviews, you might remember that I mentioned something about hoping that Dr. Tramell (Jay Brazeau) would be granted a more integral part of the investigation with Jenn. Well, I think I got my wish. While I would welcome even more interactions between these two "colleagues", I believe this is a step in the right direction.
You just cannot help but love Jay in this role. And if you are thinking that he and Jenn (Lori Loughlin) appear to be up to "no good," you might just be right! He still regales us with his bad jokes, but because of the character that Jay has created in Tramell, I truly don't think we could imagine this series without him!
I absolutely must give Kevin O'Grady some serious adulation for his role this time. While I have been a fan of his and enjoyed his characterization of this role, the powers that be decided it was high time Lynwood saw some action. While the first installment this month (The Beach Murder) gave us a taste of his action capabilities, this time, that skill is highlighted in an exceptional scene.
I will not spoil anything for you, but there is no doubt that Kevin is an unquestioned champion due to his prowess at tackling nefarious rogues. While I have never questioned Lynwood's competencies as a policeman and a detective, sometimes it seems like Jenn does most of the "heavy lifting." It is a welcome change to see Lynwood get his moment in the spotlight. And little by little, he is recognizing the asset that Jenn is to him in solving the murder. At the heart of it is his desire to protect this amazing, unofficial "partner." (I doubt Lynwood would ever refer to her as such, but things seem to be heading that direction from the viewer's standpoint.)
In fact, not only is this Lynwood's finest episode so far, but it is Jason's (Steve Bacic) too. I will admit that Steve has been a tough sell in the role of Jenn's husband. I respect his talent, but so often, his character takes a back seat to the vivacious Jenn. While the writers have been featuring him more, I believe Steve has given us his best performance ever in this installment. Both of these men look out for Jenn and only want to protect her. And I promise that longtime viewers are in for a bit of surprise in relation to Jenn and Jason. Jenn does something rather uncharacteristic but sweet in one memorable scene.
But the fun stuff going on behind-the-scenes involves Jason, Hannah (Eva Bourne) and Logan (Connor Stanhope). Attempting to be the handyman he is not, Jason decides to construct a "man cave." Neither he nor Logan has a real clue about how to go about this. Thankfully, Hannah is there to save the day. So in the end, it is the three of them laboring together, and only time will tell what the end result will be. I can promise a hilarious time, and all three play their parts exceptionally well by rising to the occasion.
You can also depend on Dani for another fun subplot, and yes, it does involve potential suitors. Sarah Strange is as charming as ever, and I sincerely hope they consider adding more to this subplot. All of us long for the day when Dani will find true love, and we all hope that her taste in men has finally improved. It seems like she is typically drawn to the murderers. I hope for her sake that is not the case this time!
Together, Sarah and Lori are a "dynamic duo" on screen. I don't quite know how Hallmark paired these two in such an amazing way, but we fans are not looking for this irrepressible partnership to end anytime soon. Even my daughter has become a fan of Dani. She might be quirky, but she is absolutely lovable!
At the heart of these films is the phenomenal Lori as Jenn. I cannot describe how much I have enjoyed each and every movie this month, and Lori's effervescence and beauty simply cause me to adore her and her character even more. Lori is an ageless beauty, and her smile is infectious.
Her acting is flawless and effortless, and even though I can't ever see myself meeting her and telling her in person, I will continue to support her career as long as I have life and breath within me. She is a kind, gracious soul, and the joie de vivre and curiosity that she consistently infuses into Jenn has made her a Hallmark mainstay.
Be sure to watch the premiere August 27th on the Hallmark Movies & Mysteries Network!
For more information:
http://www.hallmarkmoviesandmysteries.com/garage-sale-mystery-a-case-of-murder