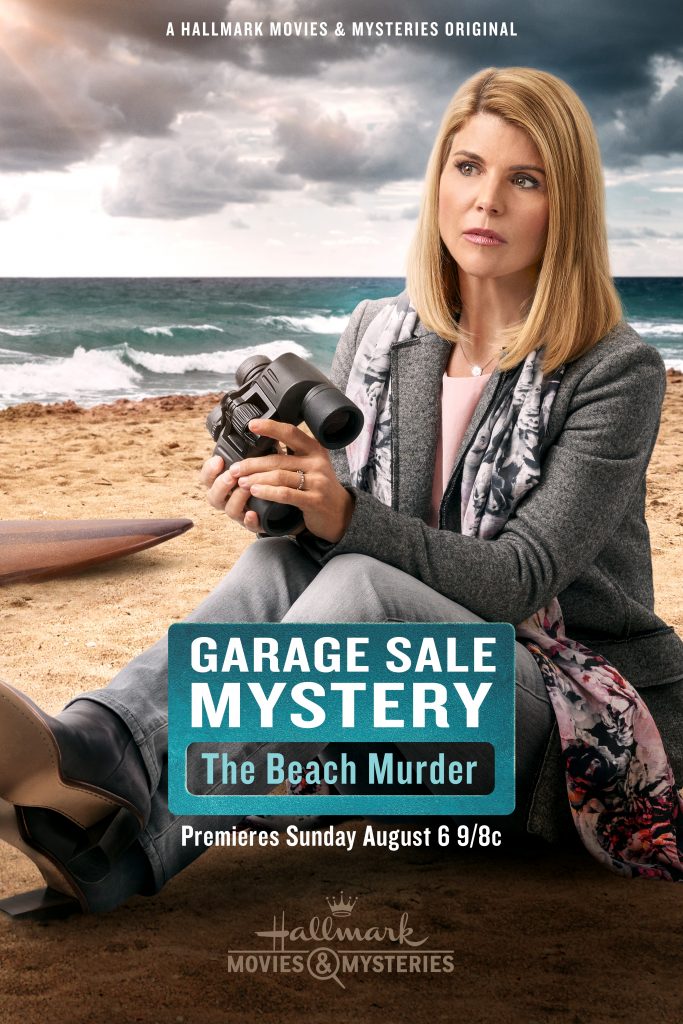 A collection of valuable classic surfboards brings Jenn into this mystery after a young internet entrepreneur, Garrett Winters, is found drowned in the ocean, apparent victim of a surfing accident. His beautiful wife, Annie, comes to the store because Garrett had a collection of old and valuable surf boards. Annie doesn't believe the death was accidental. She thinks someone killed her husband. Jenn's detective abilities are pushed to the limit to solve this seemingly accidental death.
POTENTIAL SPOILER ALERT: While I typically keep my reviews "spoiler-free," I cannot guarantee that I won't reveal something you didn't want to know. So beware, reader. If you are worried about spoilers, read no further (I promise to NOT reveal the murderer!). Otherwise, let's forge ahead!
As per normal, the minor characters and supporting characters are absolutely fantastic, and there is a good chance you will recognize many of them. Additionally, I salute the writers for truly going above and beyond the call of duty to write some strong secondary storylines. While I know that the audience may focus on the main cast, there are some supporting cast who truly deserve an honorable mention.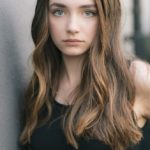 Known principally from her roles in Supernatural, Travelers, and The Tree That Saved Christmas, Yasmeene Ball makes her official Hallmark debut in the role of Regan. While I don't want to give anything away, her character is an important part of the secondary storyline involving Logan (Connor Stanhope). I hope this is the first of many films in which we will see Yasmeene as she is absolutely enchanting in this role. I can see her becoming a fast Hallmark favorite!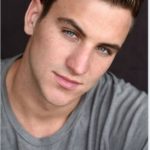 Making a return to Hallmark is the beloved Matt Visser in the role of Dylan. If you have a sharp eye, you will recognize him, and it would appear that Hallmark likes him too! And they do tend to prefer him to be featured in their mystery films! Here's to Hallmark giving him a more substantial role in the future as his consistency has certainly earned him that distinction.
If you have a very keen eye (I didn't spot him the first time, you will notice Neill Fearnley, the fine director, in the role of the "beach man." So keep your eyes peeled!
Also, don't forget to watch for Jay Brazeau as Dr. Tramell. He will be there and up his old tricks yet again! (bad jokes!)
Another favorite secondary story for me in this film is the story of the couple for whom Jenn (Lori Loughlin) and Dani (Sarah Strange) provide unexpected aid. I recognized the character Kay immediately, but until I looked her up at the end, I didn't know it was Catherine Lough Haggquist! This woman is a Canadian legend in my book! Hallmark and other networks love to feature her because she is stunning and incredibly talented. You will fall in love with Kay, I do believe.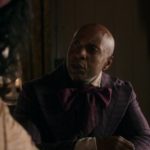 Of course, she's only half of the couple in question. You might recognize Peter Bryant (who plays Thad) from his long list of Hallmark credits (not to mention Jumanji and Riverdale), such as, Hailey Dean and A Country Wedding. Here he is again giving his typical fantastic depiction of Catherine's character's husband, and I am so glad that Hallmark consistently brings him back. I love the fact that this network's loyalty is so fierce.
Before I discuss the main cast and recurring characters, I want to make sure I mention a couple other notable characters. Enjoyable to see Ben Cotton (Fixer Upper; Signed, Sealed Delivered: Lost Without You) as Todd Winters,
Chiara Zanni (Ms. Matched, Harvest Love) as Anne, Michael Teigen (Love in Paradise, Looks Like Christmas) as Mitch, David Paetkau (Hallmark debut, Flashpoint, Supernatural) as Steve Winters, and Chad Rook (Hallmark debut, Timeless, War For the Planet of the Apes) as Jesse. These four characters are extremely important to this case, and if you watch them closely, you may solve the murder (I only got it halfway right).
I'm going to begin with Detective Lynwood. Kevin is so amazing in this role, and it is his characterization of this detective (who is also Jen's brother-in-law) that makes me adore this character so much. His character has learned that there is no stopping Jenn from interfering in the investigation, and his role is simply to keep her from being put in harm's way. He has helped her cheat death on more than one occasion, and I am so excited that Hallmark gave Kevin a much-deserved scene in this film. I was literally cheering for him, and it was great to see him in action. And that's all I'll say!
As I hinted at earlier, Logan gets an endearing secondary story this time around. It is just the kind of thing a teenage boy should experience, and as I mentioned, the character Regan figures into this subplot quite well. Connor has been recognized with a Joey Award for his depiction of Jenn's son who is quickly growing and maturing. He's a good kid, and it's amazing to see Connor's maturation right along with his character's. I hope that he gets more great material in the next three films!
One of my favorite characters from the series (and she's been there from the beginning) is Dani. Sarah is the perfect best friend and foil to Lori's character. Dani has become an integral part of keeping Jenn safe, and this film is no different. She also is on another of her health kicks. I won't tell you what she's up to now, but it does add some humor to the story. She is also Jenn's "partner in crime" when it comes to the secondary story involving Thad and Kay. So watch out for this gal! I'm still hoping Dani eventually finds love!
Of course, Steve is back as Jason, and he adds some humor and stability to the story. There are a couple nice moments between him and Jenn. It's nice to know that even at their age, Jenn and Jason can be affectionate. I think Jason has evolved well also. He knows there is no point in stopping his wife from her investigations, but along with Detective Lynwood, he has to watch out for the sometimes reckless Jenn.
Of course, this beauty has returned, the lovely Eva as Hannah, Jenn's older daughter. She is the wise one who gives her brother a few pointers as he navigates those crucial young adult years. She's been there, and she is always protective of her brother, especially in matters of the heart. I hope to see more of a story for her in the upcoming films as she is more than deserving.
I think Lori Loughlin's character speaks for herself. Not only does the woman NEVER age, she is a dynamic actress who has so carefully crafted and created the role of Jennifer Shannon that at this point, there is not another person on earth who could hope to play this role, at least in my book. Lori has continued to dazzle me every time she plays any role, and now that I have invested so much time in following her character's journey, she seems like an old family friend who comes to visit quite regularly. I often forget that Lori is playing the role of Jenn–she plays her so effortlessly. And in this case, we viewers are treated yet again to the workings of Jen's brain and her amazing way of figuring out the details that lead to the ultimate capture of the murderer (and yes, Jenn will be in danger yet again–that's an absolute must for these films, right?).
The thing that most impresses me about this particular chapter in the series is that the writing has continued to improve. It was phenomenally-written from the first one back in 2013, but the level of writing has risen to new heights. The actors know their characters so well and are incredibly comfortable with who they are and how they fit into the storyline. As I mentioned, the secondary plots this time around are truly intriguing. And I didn't figure this one out quite as quickly as Jenn's last cast!
Make sure you watch tonight (August 6th) on Hallmark Movies & Mysteries!
For more information:
http://www.hallmarkmoviesandmysteries.com/garage-sale-mystery-the-beach-murder