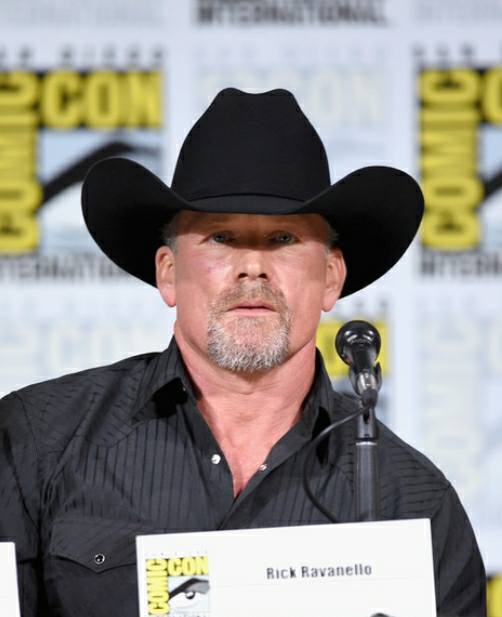 If you have been following me for any length of time, you will probably recognize the name Rick Ravanello. Thanks to some wonderful friends and Sebastian Spence, I discovered this actor's fine body of work after seeing him in Driven Underground. But interestingly enough, I actually first saw him in the first Garage Sale Mystery film on Hallmark. Yes, he played Lori Loughlin's husband, and like the majority of the cast and for reasons I do not know, he was replaced in the second installment and following by the veteran actor Steve Bacic.
Some of you may be aware of the collages, reviews, and more that I have done to promote Rick's work. My reviews of his are listed here.
Trust me, I have plenty more of his works to review!
Some might wonder why I am so devoted to Rick and his career. Well, in some ways, it might be hard to put into words. How is is that from the moment I contacted him, I felt an instant connection? Why does that happen with some actors, and with others, it doesn't? In order to answer, I ask you, my readers, the following. Why do you connect really well with some people in your life and not as closely with others in your life? Remember that actors ARE people too!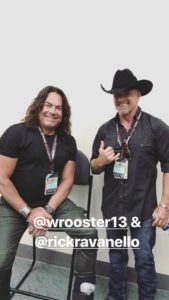 There are several things I consider when choosing to connect with someone in my life, and when it comes to actors, it's truly no different. I look for someone who espouses and embodies the qualities of integrity, humility, and benevolence. I appreciate someone who treats everyone with respect and doesn't always just takes, but gives as well. When a person will support me as fiercely as I support him/her (not that he/she can keep up with me–I'm a bit of a crazy one when it comes to posting my ideas), I typically sense a strong connection and it makes it easy to continue to support that person.
In case you're wondering, Rick is all these things and more. At least, in my opinion. And he has added one more vital thing to the mix–a sense of humor. All too often, people meet me and quickly make up their minds that I am serious, quiet and do not ever find the humor in situations (I cannot tell you how difficult that assumption has been for me to escape). The thing is, I have always found a sense of humor compulsory in this life, and I love the fact that Rick always seems to find the humor in every situation he encounters. Some might think he's never serious, but I know better. (I tell you, why does everyone have to make up their minds about people so quickly and classify them as this or that? We're very complex, and it is a wise thing to keep an open mind when it comes to people, especially ones we don't know well.)
For me, Rick is a friend, advisor, confidante, and more. His acting is always top-notch, though some may disparage his lack of classical training or unorthodox methods. Interesting to note that there is not one right way in the world of acting, and as a teacher who didn't take the traditional route to the classroom (that's a whole other story), I never have a problem with people taking the non-traditional route towards their dreams. And it would seem that Rick is doing well since he seems to be in demand more as the years go by. Furthermore, he sometimes trounces those who rest on their classically-trained laurels. Ironic, isn't it? (By the way, what I mean by "classical training" is traditional film or theater school–some claim those are the only paths to acting.)
Oh, and I almost forgot. I know I didn't focus on the charitable work that Rick does, but he is very much involved in police officer charities, St. Jude's, and more. I didn't mean to neglect that part, but it is something you will discover once you examine this man. He loves playing golf, and he is often a "celebrity" (their word, not mine nor his) at these charity golf tournaments all over the U.S.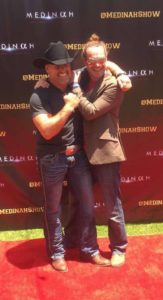 In order to celebrate the man who has inspired so many of my friends and me, I asked the Facebook group entitled "Friends of Rick Ravanello" (notice, he refuses to call them "fans") to help me out in a project, and I promised to do it over six months ago. I wanted to have it done by the time he came back from filming Medinah in Qatar, but that didn't happen. However, I now have it completed, and I cannot thank my friends for their invaluable help! You'll notice when you watch this tribute just how involved they were, and I couldn't have done it without them. While this is not comprehensive by any means, you will get an overview of the man whom I consider a dear and close friend (whom I hope one day to meet!).
So please enjoy the fruits of our labors, and then maybe after you watch the tribute, you might consider following Rick on social media (those links will be listed below). Also, feel free to join our Facebook group as we're always looking for more wonderful friends!
Without further ado, Rick, this video is for you, and I am honored to be able to share this with you. It is but a meager attempt at attempting to encapsulate the phenomenal person and actor that you are, but I hope you will enjoy it!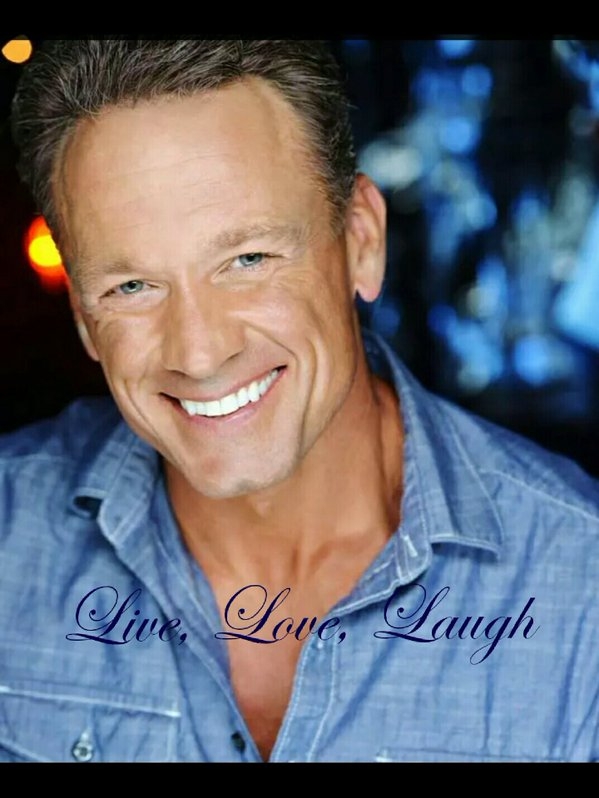 FOLLOW RICK