I happened to be watching one of last year's new favorite Christmas movies–Finding Father Christmas–and for whatever reason, the music suddenly captivated me. I don't know why I hadn't noticed it before. In my opinion, music which accompanies made-for-TV movies all too often leaves much to be desired. But with this film, the music is an impeccable complement to the storyline and the interaction between the characters on screen. Therefore, I contacted the composer, Graeme Coleman, and discovered his repertoire of film/TV music was quite substantial, and he has even won some prestigious awards. Moreover, he readily agreed to a brief interview, which gives a cursory snapshot of his extensive career.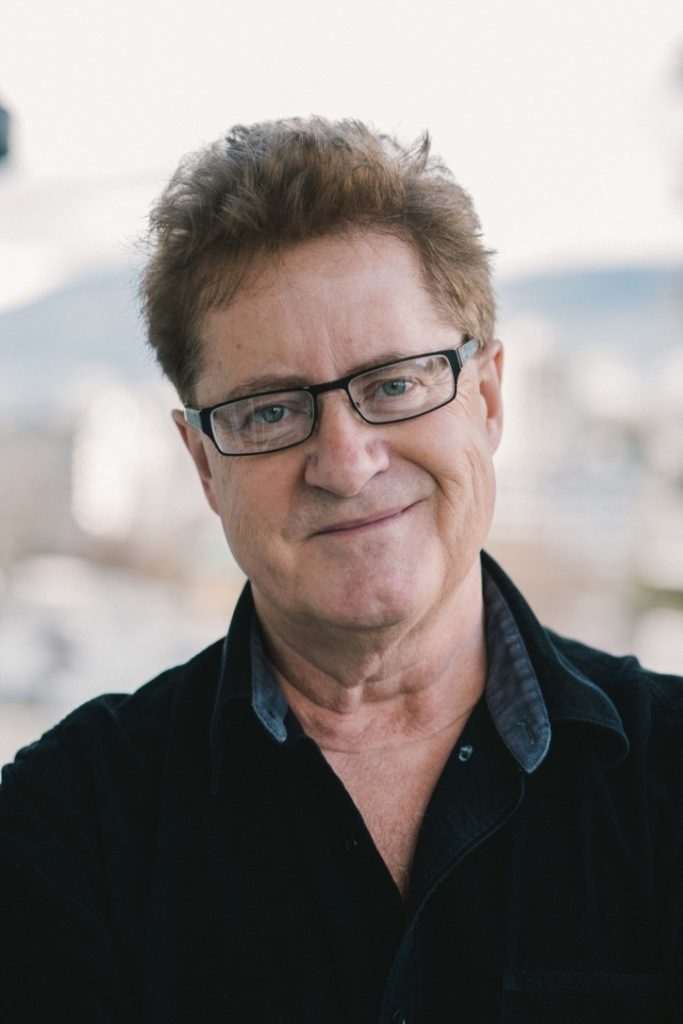 RH: How did you get started in music? What were your earliest musical influences as you were growing up?
GC: My parents started my brothers and I in piano lessons when we hit seven or eight years old, and we generally kept it up until our mid to late teens. I stopped with the lessons at the age of fourteen, when it had become apparent to both my piano teacher and me that I was more interested in noodling out blues tunes that I was in learning any more of the classical repertoire! I think there was an actual rapping of the knuckles as I distractedly played a left hand blues figure while she was talking during what turned out to be my final lesson…
Playing blues was an opening to improvisational music, and composing just sort of followed along at the same time. The Beatles were huge when I was a kid, so they were a primary influence, but we also had jazz playing in our household, along with my parents classical collection, and one of my older brothers already played in a rock band, so he would turn me on to all kinds of new and often obscure stuff.
Throughout my teens I experimented with different kinds of music, often writing my own little pieces based on incorrect recollection of something I'd heard; something that I call turning a deficiency (lack of perfect pitch) into an advantage, as it ultimately nurtured the beginnings of a composing career!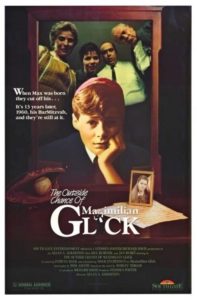 What kind of training did you have for music? Did you plan on being a composer, or were you planning to go a different direction? Why did you decide to go the route of composing?
I left high school already playing gigs as a keyboard player, and kept it up as I moved from my small hometown on Vancouver Island (BC, Canada) to the city of Vancouver, but didn't however realize I was committed to an actual career in music until I was about twenty-five years old. At that time I had started up a jazz/rock instrumental band called Skywalk (tracks from which can still be easily found on YouTube) and I stayed in that band for the next decade, when folks started offering me film composing jobs. It helped that Skywalk's music was (A) instrumental, and (B) often fairly evocative in a "cinematic" sense, so up and coming directors and producers at that time could imagine something like that in their movies.
What was the first film/show for which you were the composer where you began to get some significant recognition?
The first film that garnered me some recognition was an independent Canadian feature called The Outside Chance of Maximillian Glick, which did quite well as a movie and spawned a television series that ran for a couple of years. This was invaluable training for me, as it taught me a lot about writing to picture, meeting deadlines, and exploring a number of different musical styles as a part of the scoring process. Many more commissions in film and TV followed, and I have enjoyed a happy life as a media composer.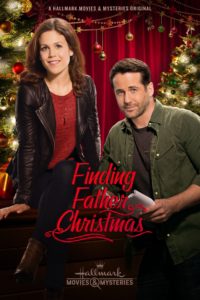 How would you describe your composing/musical style and/or process?
I don't know that I can say a lot in this forum about my writing process other than I do have a system, but try to keep things pretty organic, responding first to the picture as any first-time viewer might, and allowing my reactions to guide the composition process. The style of film, in turn, influences my choices of instrumental palette, and I believe carving away the things you don't want to utilize (in the way of instrumentation or orchestral "weight") is as important a part of composing as anything else.
The reason I noticed your work was that when I was rewatching Finding Father Christmas, I noticed how well the music fit the theme of the movie. Any special memories from scoring that film? And you also composed the music for the sequel as well!
I was very happy to be asked back to the "Father Christmas" series as I thoroughly enjoyed the first film, and Engaging Father Christmas gave me the chance to further explore some of the musical themes I had already established and also write new material that responded to the new storylines.
I must say that a big part of the films' attractiveness is the chemistry between the two leads Niall Matter and
Erin Krakow
, and it has been a pleasure to score to their performances and those of the rest of the cast.
I hope everyone enjoys Engaging Father Christmas and maybe, just maybe, notices (and enjoys) at least a bit of the music as well! 🙂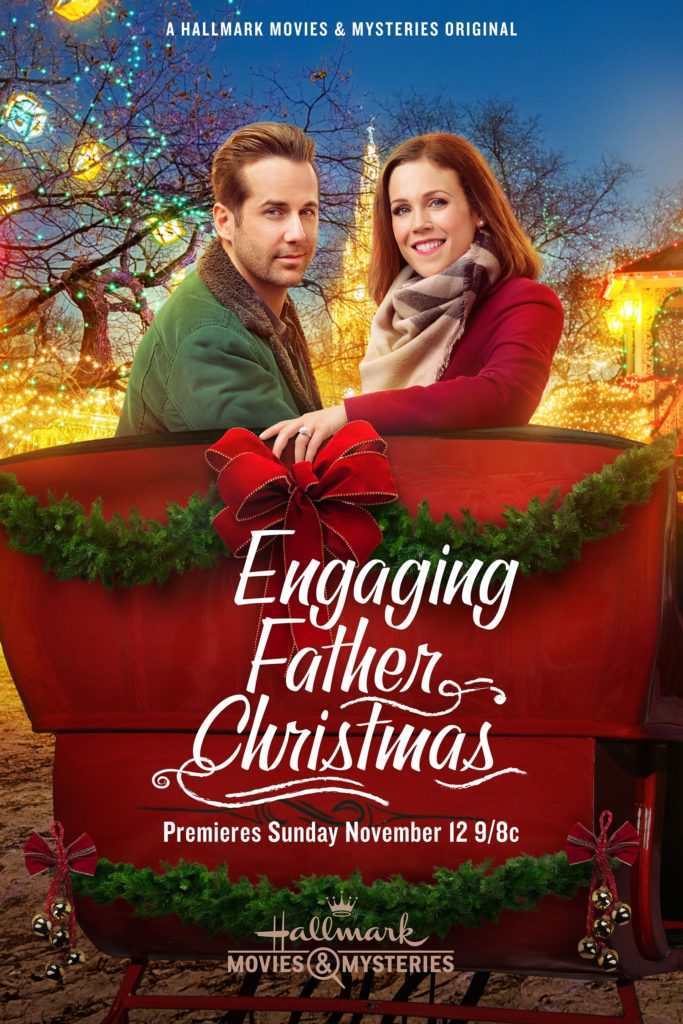 From a musician's standpoint, I found myself incredibly fascinated with Graeme's journey within his career. I always applaud those who step outside the traditional path and accomplish their dreams in spite of potential naysayers, and there is no doubt that Graeme has done just that. His dedication to the music he adores has paid huge dividends in his chosen career path, and I greatly anticipate watching Engaging Father Christmas this Sunday, November 12 on the Hallmark Movies & Mysteries Network. However, I also have plans on luxuriating in the entire visual and audio feast, not to mention the clever and sweet storyline, and I hope that all Hallmark fans will do the same. Furthermore, I would invite all of you to check out Graeme's copious body of works at the links below. You may discover that he has penned some music for other favorite films and shows, and upon careful examination, you may wonder why you never noticed his work before (as did I). While it is evident that he writes what is typically termed "incidental" music that is not supposed to stand apart from the story as a whole, upon being attentive to that background music, I believe you may discover somewhat of a musical genius in a composer who has long been hailed for his creations time and again in spite of his not necessarily drawing undue attention to himself. But I, for one, am grateful that I can highlight his work for an entire entourage of steadfast and unashamed Hallmark fans who will now be more informed listeners!