During the inaugural season of Chesapeake Shores, I had the supreme honor of interviewing the actress whose character (Leigh) caused a plethora of impassioned discussion amongst the Chessies on social media–Brittany Willacy. Interestingly enough, the tide has shifted in season two, and I believe Chessies are divided on what they currently think of her character. Regardless, I am grateful that Brittany was willing to answer a few more questions this season about Chesapeake Shores as well as her continued experiences within the entertainment industry.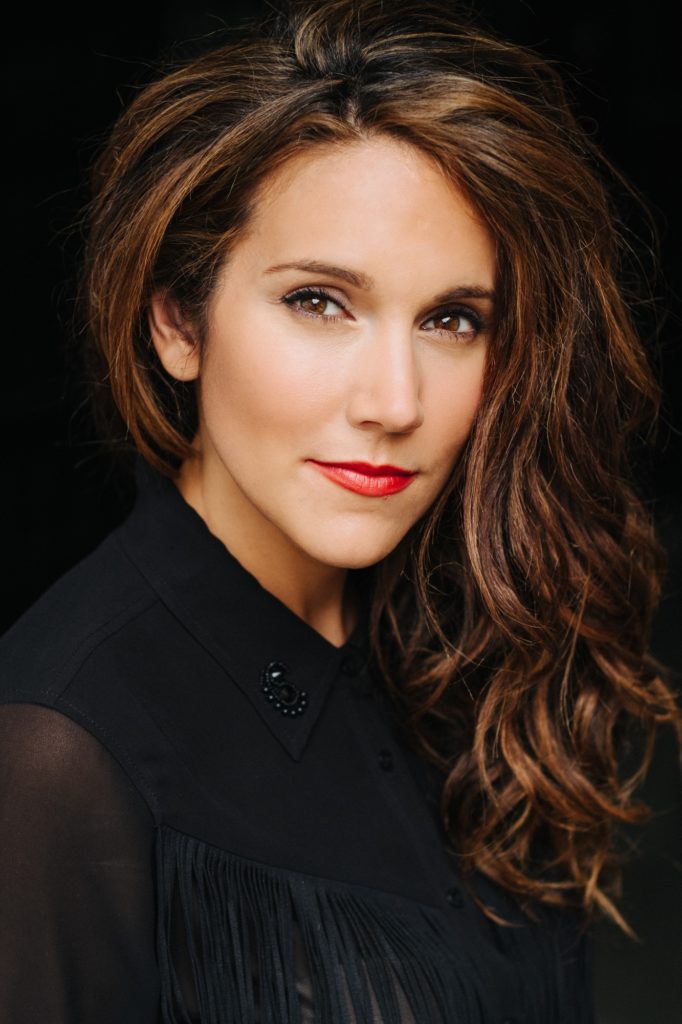 RH: Leigh was a character in season one of Chesapeake Shores that was rather "hated." What was it like portraying a character that was "popular for the wrong reasons"? How did the fans respond to you?

BW: This was my first time playing an antagonist on such a big show, so the response to my character initially surprised me. The fans see Leigh as a threat coming between Trace and Abby, so they want her gone! That's pretty awesome though because it means I'm doing my job and so is the show; the fans are very engaged and vocal with their feelings. It's exciting to portray a character that gets the people talking! I have to give a lot of credit to the fans that call themselves "Chessies." They devote a ton of energy into promoting the show and interacting online. I've been getting sweet and funny tweets from those folks on Sunday nights when the show is airing; it's been very fun to be a part of.
How are you like Leigh and how are you different? 
Leigh and I have both been touring musicians and understand the family bond that forms between bandmates. We also both moved away from home to follow our dreams in the arts and we both have naturally wild hair that is forever being commented on! I think the thing that links us up at the heart is we both have cared for someone who didn't care for us back in the same way. That's always hard to take, and I appreciate the delicate nature of maintaining a friendship with somebody you wish you could have more from. Other than that, she seems to be a lot bolder, decisive and persistent in chasing her dreams regardless of the adversity she's facing. I think I mentioned last year when talking to you, that's something I could learn from.
If another season is granted, what would you like to see from Leigh in season three?
If Leigh could have it her way, she'd definitely want to see more success coming out of the Trace Riley Band. I'd be ok with her getting a little bit of love in her life, too! If not Trace, then who?
When you have downtime on set, who do you hang out with?
There wasn't a lot of downtime for me this year, which was awesome. I got to be on set a lot more, which meant befriending the most incredible production team and cast. The team was so full of life and positivity, it made every day such a joy! I swear, everybody who works for that show is multi-talented. Lots of the crew had acting or musical backgrounds, so there was a lot of shop talk and noodling around on guitars. When time allowed for it, Jesse Metcalfe and I would rehearse our songs at the trailers and perform for whoever we could rope into listening to us. 
Do you have a favorite episode/scene this season?  Can you tell us what it is and why it's your favorite without spoiling anything?
I've been enjoying so much of the show this year, it's hard to pick a favorite. I love watching the O'Brien sisters interacting, and anytime Laci Mailey ends up on screen, I can't look away. She always has me laughing along or crying along with her. As for scenes with me, anytime I got to be on stage doing what I love to do, was a favorite. I especially loved the performance scenes at "The Palace" because, in real life, my old band played that venue (Queen's in Nanaimo) many times. I also liked the scene when Leigh tells Trace that it would be ok if he took the solo record deal. She was coming from a place of selflessness, and it was nice to see that side of her. 
How is your music career going? Any updates?
I'm writing music for some projects right now, but have no plans to pursue a traditional music career (at least right now.) When I was touring with my band, I found it tricky to schedule auditioning and acting. On a few occasions, I had to pass down acting jobs because it conflicted with the band's schedule, which is a great problem to have, but it can tug at the heart. When my band split, I wanted to be able to focus on acting again, and it wasn't long before I found myself in the Trace Riley Band on Chesapeake Shores–go figure. That being said, the film projects I'm working on now are musical in nature… I know I'll always be meshing the two; it's just a matter of figuring out how.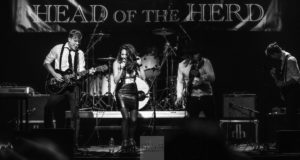 Any plans to do more acting? Maybe even a Hallmark film apart from Chesapeake Shores? 
Definitely. I'm performing in a showcase next month run by my friend Missy Cross, who runs a performance boutique for women in Vancouver. As for working with Hallmark again, I'd be making my junior high dreams come true if I ever got to be in one of their Christmas movies. 
What is your favorite thing about fall?
Major nerd alert, but I love the feeling of going back to school each fall. It feels like a time to get organized and focus on the projects and goals I've set for myself. Summer always seems to be chaotically busy, so I look forward to the time to recalibrate.
Some artists only sing or only act. You do both and seem to enjoy it. Why are you so passionate about both and how do you find the drive and dedication to do both?
I'm an enthusiastic person, so I tend to naturally have a passion for the things I care about. Acting and singing both were as natural as walking and breathing to me when growing up, and both were nurtured by my parents. They supported me with lessons and their energy, and that has been one of life's greatest gifts to me. I'm not sure where I'd be today if I wasn't given that initial support. Finding the time to have the drive and dedication to do both as an adult hasn't been as easy though. I've had to rededicate myself and find new ways of supporting my lifestyle as I've gotten older. My friends and family help keep me encouraged, and in no small part, Chesapeake Shores has helped reaffirm my dedication. The show fulfills both of my dreams and pays me for it. It really doesn't get much sweeter than that.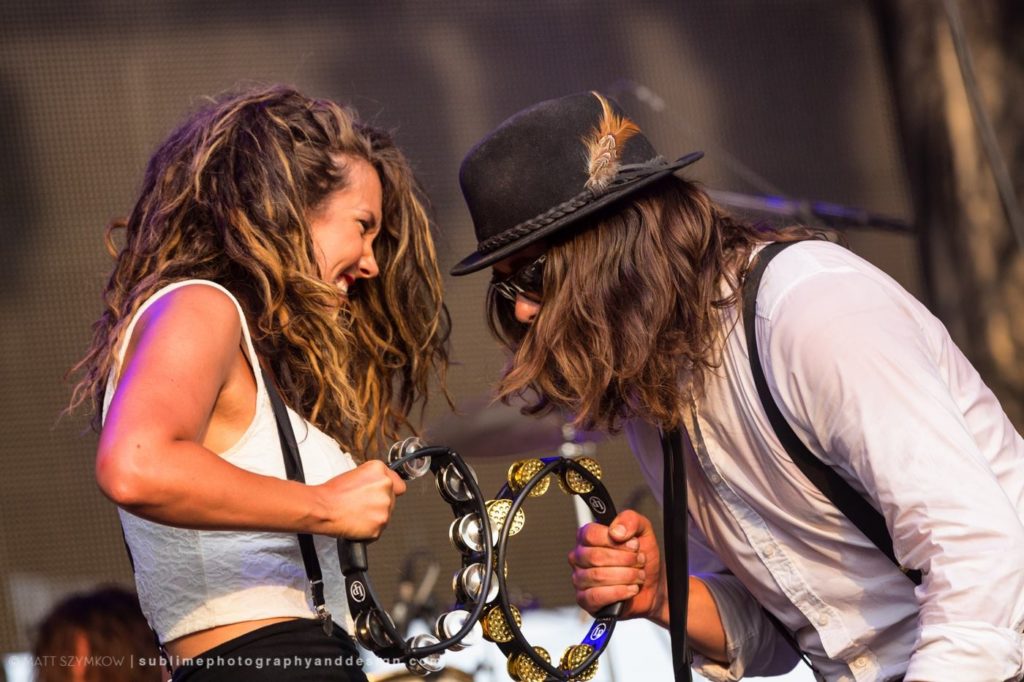 I cannot tell you how highly I respect Brittany as she perseveres in the pursuit of her dreams. Sometimes artists struggle with adaptability, especially when a career is redirected and the focus of one's life charts a new course. All too often, musicians and actors discontinue their endeavors when the going becomes arduous and tedious, and instead of chasing new directions and opportunities, they throw out the proverbial baby with the bathwater and undertake a career in another field for which they have no drive nor passion. What astounds me about Brittany is that she has taken advantage of every moment sent her way, and I would venture to say that the notion of surrender is not inherent in her DNA. No doubt, she has a good deal of tenacity coupled with a pertinacity which will ensure that as her career continues to unfold, she will persist in the advancement of her passions. And from what I know about this somewhat fickle industry called "show business," Brittany has the will, drive, spunk, not to mention talent and good looks, to authenticate her success now and in the future. Additionally, her humility and inclination to incessantly hone all aspects of her craft will guarantee that no matter what accolades she receives or doesn't receive, Brittany will emerge stronger and more resolved than ever to make her dreams come true.
If you have not been watching Chesapeake Shores on the Hallmark Channel on Sunday nights, please be sure that you tune in this Sunday (October 8th) for the season two finale–that is after you binge-watch the current season. Additionally, consider visiting all of Brittany's links below and follow here where applicable. Her interview from last year has invariably been one of the most-read interviews on my site, and I only hope that Hallmark considers featuring Brittany in a Hallmark film in fairly short order, for no matter what fans seem to think of Leigh, they are fostering an incredible love affair with the beauty and wonder known as Brittany Willacy!
FOLLOW BRITTANY
Twitter