R. Franklin James's Web Site: 
http://rfranklinjames.com/
R. Franklin James's Facebook:
https://www.facebook.com/R-Franklin-James-273658892738172/
R. Franklin James's Twitter:
https://twitter.com/RFJBooks
R. Franklin James's Goodreads:
https://www.goodreads.com/author/show/7043359.R_Franklin_James
The Bell Tolls Goodreads:
https://www.goodreads.com/author/show/7043359.R_Franklin_James
Tribute Books Blog Tours Facebook:
https://www.facebook.com/pages/Tribute-Books-Blog-Tours/242431245775186

The Bell Tolls blog tour site:
https://thebelltollsblogtour.blogspot.com/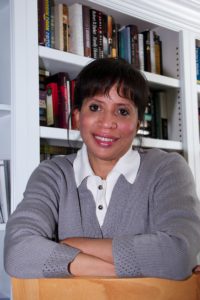 R. Franklin James's Bio:

R. Franklin James grew up in the San Francisco Bay Area and graduated from the University of California at Berkeley. From there she cultivated a different type of writing—legislation and public policy.  After serving as Deputy Mayor for the City of Los Angeles, under millionaire Richard Riordan, she went back to her first love—writing, and in 2013 her debut novel, The Fallen Angels Book Club was published by Camel Press.  Her second book in The Hollis Morgan Mystery Series, Sticks & Stones, was followed by The Return of the Fallen Angels Book Club, and The Trade List. The Bell Tolls, book five was released in June 2017.
R. Franklin James lives in Northern California with her husband.
The Bell Tolls Book Summary:
Hollis Morgan has survived imprisonment, received a pardon and persevered to finally become a probate attorney. Tough as she is, her newest case will further test her mettle. She discovers her client, Matthias Bell, is a deceased blackmailer whose last wish was to return the damaging documents he collected, letting his victims off the hook. It falls to Hollis to give them the good news. But it's revealed that Bell was murdered, and the victims of "Bell's tolls" are now suspects.
Hollis' white-collar criminal past has left her with keen survival instincts. A gifted liar she knows a liar when she meets one. A lot of people in this case are lying and one is a killer.
On top of that, she's also representing a dying stripper, a wealthy widow whose estranged daughter spurns her attempts at reconciliation, but whose husband sees the potential inheritance as mending all wounds particularly financial ones.
Clients aside, Hollis is defensive and wary. Her mother, who hasn't spoken to her for years, needs a kidney, and Hollis is a match, but neither are ready to put away the past. With Hollis' fiancé and emotional support off on an undercover mission for Homeland Security, she must count on her own survival instincts. She is swept along on an emotional roller coaster as her absent love and her family's coldness take their own toll.
Work is her salvation. The specter of a killer keeps her focused. Hollis has always had to rely on her wits, but now she finds that others who don't have her well-being in mind are relying on them as well.

The Bell Tolls by R. Franklin James
My rating: 5 of 5 stars
I was sent a copy of this book in exchange for my honest review. I was not financially compensated in any way and all opinions are 100 percent mine.
I am a cozy mystery lover, and that is honestly the reason I agreed to review this book. All too often, when I am not familiar with an author of this genre, I am disappointed by either the style of writing, the lack of complexity of the mystery, and/or the misrepresentation (in my opinion) of what cozy mystery book should be. I am happy to report that this book COULD NOT have been better! My only regret is that I have not read the other books in the series as I drew a few blanks because I did not know Hollis' back story (but the author was kind to fill in the details briefly so I was not thoroughly lost). Although I was able to genuinely connect with this book, I would recommend reading this series in order as each one builds, and I was at a disadvantage coming in, never having read about Hollis.
I cannot praise the author highly enough for the readable style of this book. I was never bored, and the action was never too fast that I was lost. The flow of the story was perfect, and having the book end on a cliffhanger was positively sumptuous (don't worry–the murder is solved, but the cliffhanger refers to another element of the story). There were several subplots within the framework of the story, but I was able to follow them with relative ease. I tell you, this author is a gifted storyteller and one of the best I've read in recent years.
As to the mystery itself, I was stumped until the point where Hollis explained it all. I did not figure it out, and although clues were dropped, they were subtle and like they always say: it's always who you least suspect. And nothing could be truer of this mystery!
While all these elements were executed in an expert fashion, I am quite happy to report that with the exception of a few mild "swear words" (that most probably wouldn't even consider as such), there was absolutely nothing objectionable in this book. No bedroom scenes, no graphic violence, nothing about which to be embarrassed. I thank our glorious author for making this a true cozy mystery in every sense of the word.
In conclusion, I wasn't certain what I thought about Hollis in the beginning of the story. I had no backstory, so I had to use my detective skills to decipher a bit about her and her life, but the effort was well worth the payoff, so to speak. Hollis is easily one of my new favorite mystery characters, and I can hardly wait to read the rest in this series. I am already recommending the series to my mother, another avid mystery aficionado.
Prices/Formats: 
$4.95 ebook, $15.95 paperback

Genre: 
Women's Sleuth, Mystery, Suspense, Thriller

Pages: 
239

Release: 
June 1, 2017

Publisher: 
Camel Press

ISBN: 
9781603812177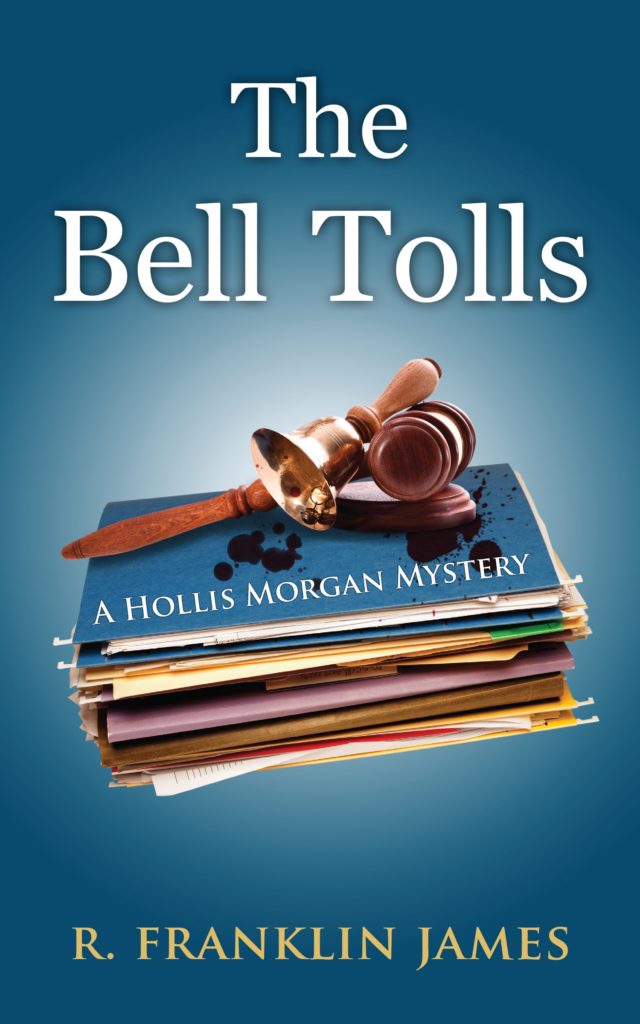 Amazon buy link:
https://www.amazon.com/dp/B071Z883NN?&tag=tributebooks-20
Barnes and Noble buy link:
https://www.barnesandnoble.com/w/the-bell-tolls-r-franklin-james/1126374281?ean=9781603812177
iBooks buy link:
https://geo.itunes.apple.com/us/book/the-bell-tolls/id1238511092?mt=11
Kobo buy link:
https://www.kobo.com/us/en/ebook/the-bell-tollsOverdrive link:
GIVEAWAY  ($10 Amazon gift card or PayPal cash):
a Rafflecopter giveaway
Follow the entire tour:
https://thebelltollsblogtour.blogspot.com/
Interested in subscribing to all my site's updates? Subscribe below!