During season three of the Hallmark Channel popular show, When Calls the Heart, I had the opportunity of interviewing several actors who had minor roles in the cast, and it just so happens that Larissa Albuquerque was one of them. As often happens, her role was expanded during season four, and it is possible that Katie Yost may have an even more significant role in season five (filming is just getting underway). Therefore, in light of that, I had the distinct pleasure of interviewing the delectable Larissa, whose Hallmark star appears to be on the rise!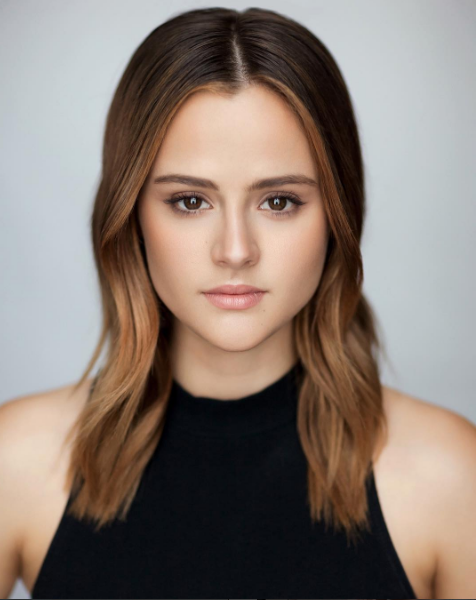 RH: Since being on When Calls the Heart season three, you have been in Date With Love and The Convenient Groom. How did those roles come about? Any special behind-the-scenes memories or moments from either or both?
LA: Both those projects did really well and were both very fun to work on. On Date With Love, it was really fun working with Bailee Madison. She is such a sweetheart and a veteran in this business already at such a young age. It was also my first time working with our executive producer Michael Larkin on Date With Love. We have since become close friends and often catch up with one another when we are both in the same city (usually Vancouver or Los Angeles). He's such a great person and a true supporter of my work. That was definitely an awesome takeaway from that project.
As for The Convenient Groom, it was great working with David Sutcliffe, as I was such a huge fan of Gilmore Girls years ago. Many funny behind-the-scenes moments with him. The locations we filmed at for this project were absolutely stunning. Primarily shot in BC with the natural beauty of the ocean and mountain horizon. Can't complain when your office view is that for the week. This was also my first time working with our director David Winning. He is very much an actor's director. A dream to work with and always whipping up a joke here and there.
Funny that I mention both these people as good memories and moments on both those projects because I just wrapped up another Hallmark movie with the both of them recently called Falling for Vermont. Keep an eye out for that one, coming soon! 😉
Turning our attention to When Calls the Heart season four, it looks like Katie Yost is finally getting a bit more of a substantial storyline. You had hinted at that possibility last season when we talked. Did you have any input with the writers on Katie's story arc?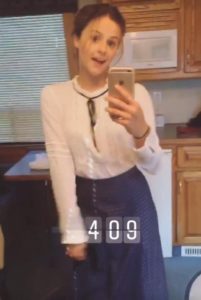 Yes, you are right! I am very excited to see Katie's storyline continue to develop. I am starting to get involved with a love interest, but we are both yet to find out what will unfold with that. I hope Derek Thompson (our writer and producer) has a couple things up his sleeve.
It looks like Katie now has a love interest in Murphy. Had you met or worked with Matt Clarke before you worked together? How would you describe working with him?
I had never worked with Matt Clarke before, but working with him was such a fun time. Literally, almost every moment I was laughing. For example, there was a scene that we had to film where the director asked us to laugh for a couple beats at the end to show how much fun we are having with each other. I really did not have to put any effort into that request as even after the director called "Cut!" I was still laughing my pants off.
We all loved the matchmaking part on that episode where Rosemary stepped in to help Murphy ask Katie out. How many takes did you do so you could do that with a straight face? How much fun was it working with Pascale Hutton?
Oh gosh, Pascale is a force to be reckoned with. She is hilarious! Her timing is on point. She is such a strong woman off and on camera. As for how many takes we did, I honestly cannot remember–ha-ha!
What are your aspirations for Katie in season five?
I recently started filming at the end of August with the rest of the cast and crew! As for what I would like to see for Katie is a continuously more and more substantial role. I would like to see her leave the mercantile and interact with the other characters outside of that space. I am excited and looking forward to seeing how my relationship with Murphy will grow as I know that will be a guaranteed fun time for both us the actors and our fans, the Hearties!
Are you going to attend the Hearties Family Reunion this October?
As I was not able to attend the Hearties Family Reunion last year, I sure hope to be there in October!
Any other upcoming works you can mention?
Yes, Live Like Line and Falling for Vermont. I am also currently going out for a handful of very exciting projects so please send good vibes and thoughts my way, Hearties 🙂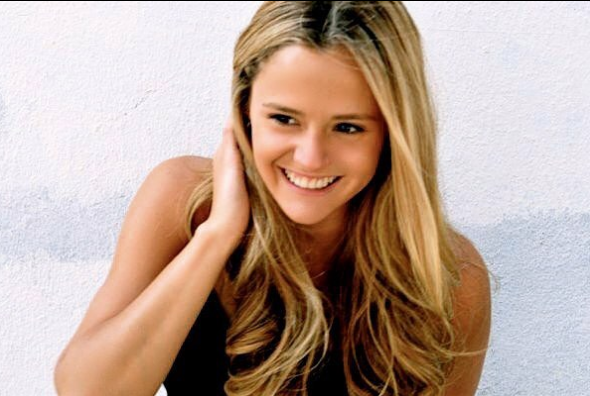 I am completely enamored and captivated with the beauty, energy, and talent of the up-and-coming Larissa, and it enlivens my heart to witness the loyalty of the Hallmark network (and those involved with the network) in supporting the career of a young person in the business like her. While Larissa may still be considered a virtual unknown, as far as the Hearties are concerned, last season has earned her a definite place in our affections. She appears to be a grounded, humble young woman, and I am thrilled to unreservedly support her in all current and future endeavors. Please join me in checking out her links below and sending her your most devoted and kindhearted wishes as she embarks upon the filming of what looks to be a most momentous When Calls the Heart season. And don't forget to keep an eye out for the When Calls the Heart Christmas film that will be a part of the Countdown to Christmas line-up on the Hallmark Channel. Moreover, for those of us heading to the Hearties Family Reunion this October. fingers crossed that our beloved Larissa graces the scene with her winsome and uplifting presence!
FOLLOW LARISSA
Interested in subscribing to all my site's updates? Subscribe below!