In UNLEASHED, a cosmic event turns Emma's dog and cat into two perfect guys, forcing her to reconsider her outlook on dating, hilariously work out her trust issues, and ultimately learn to love
herself.
STARRING:
KATE MICUCCI | JUSTIN CHATWIN | STEVE HOWEY | HANA MAE LEE | JOSH BRENER WITH ILLEANA DOUGLAS AND SEAN ASTIN
Emma, a brilliant but awkward app designer, moves to San Francisco after a massive betrayal by her boyfriend with only her beloved pets, an adorable cat, and an energetic mutt, in tow. One night, drawn by the light of a Supermoon, Emma's pets escape into the
night and are transformed into full-grown men, forcing Emma to reconsider her outlook on dating and hilariously work out her trust issues.
I was sent a copy of the film in exchange for my honest review. I was not financially compensated, and all opinions are 100 percent mine. Level 33 sent me the copy and wil be providing a giveaway copy free of charge.
I have to admit I wasn't sure what I would think of this film. I had watched the juvenile film, Rufus, and while it was cute, it wasn't anything charming or heartwarming. I only watched Rufus because I knew some of the supporting actors. As I began watching this film, the thought crossed my mind, "Would this be the adult version?"
Much to my surprise and delight, the film was better than I thought it would be. Yes, there are some sexual innuendoes (nothing is shown except a naked male rear), and there were a few expletives here and there, but for the most part, this was fairly clean. In fact, I could easily describe this as charming and hilarious. And as an animal lover myself, the idea of a dog and cat becoming human was thought-provoking.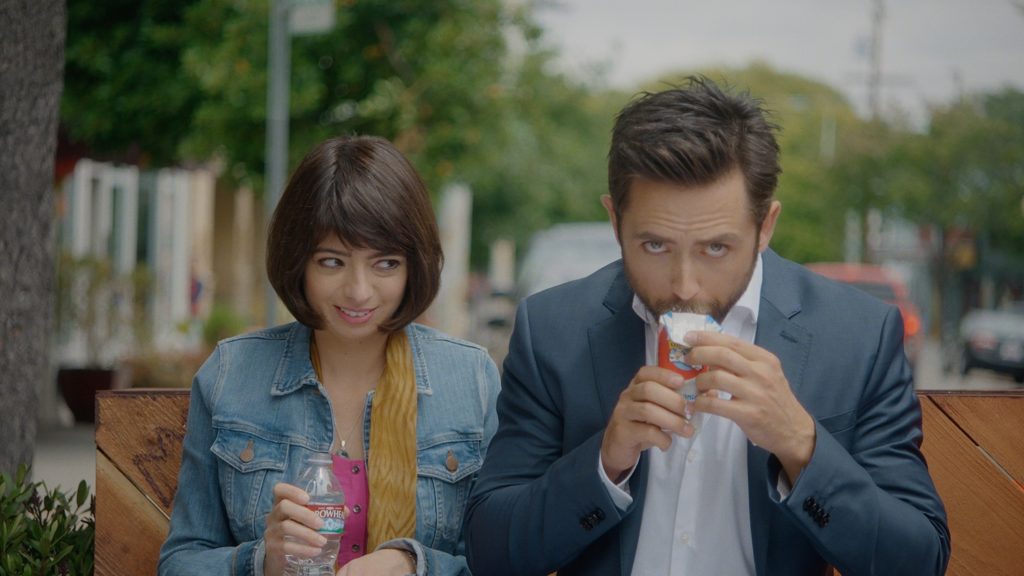 I had never seen Kate in anything else, and as Emma, she was the perfect "girl next door." She is way too trusting at first, and it only when her boyfriend (portrayed by Josh Brenner) breaks that sacred bond that she turns her attention to trusting animals and never people–and certainly NEVER a man! Kate was so believable in this role that I may check out her other works.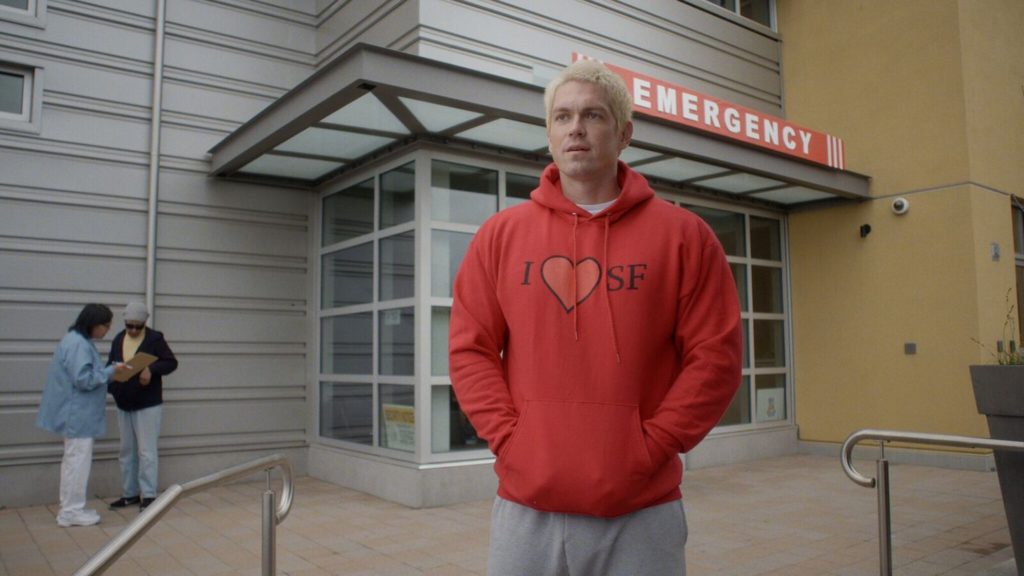 The thing that really threw me was when Ajax (cat) and Summit (dog) became men! I had wasn't familiar with Justin Chatwin as Diego/Ajax, but his mannerisms were so cat-like that he often stole the show! However, while I didn't recognize the man playing Sam/Summit (Steve Hovey), once I looked him up, I couldn't believe it! That was Van from Reba! And then I saw it. Both characters were portrayed so well, and watching them attempt to woo Emma was a total hoot.
As the good guy Karl, it was a true delight to see Sean Astin. I know him from Stranger Things (sorry, I never saw Goonies, but my daughter did!). I also loved the supporting cast–Illeana as Monty and Hana as Nina. I don't want to ruin too much, but Nina is the perfect friend who attempts to push Emma into a new relationship and step outside herself, and Monty is the perfect "ice queen" boss who is completely entranced with Sam.
As a quirky romantic comedy, I would recommend this to animal lovers. I never saw this as a farce in any way. While it strains romance and might be called a fantasy, it is a simply darling film that I am so glad I got the chance to watch!

WEBSITE:
http://themovieunleashed.com/ 
FACEBOOK:
http://themovieunleashed.com/ 
I have good news for my readers! I will be giving away one copy of the movie (you will get to indicate your preference if you win, but they can only guarantee you will get a physical copy or an iTunes digital copy), and all you need to do is enter the rafflecopter form below by September 10 at 9 P.M. Pacific time!

a Rafflecopter giveaway

Each household is only eligible to win Unleashed via blog reviews and giveaways. Only one entrant per mailing address per giveaway. If you have won the same prize on another blog, you will not be eligible to win it again. Winner is subject to eligibility verification.
The prize will be sent via FedEx or USPS. No P.O. Boxes please. 
Interested in subscribing to all my site's updates? Subscribe below!