Romance author Teri Wilson first came to my attention when the highly anticipated Hallmark film Unleashing Mr. Darcy premiered in January of 2016. I remember thinking, "This author is super involved with this movie. Every time I even mention her film or ask a question, she is there to respond. I don't even have to tag her!" It wasn't long before her dedication and excitement inspired me to follow her updates and even consider reading one of her romance novels (I might just do that this summer). With her second network premiere coming up this Saturday (May 20), I asked if we could chat again, and of course, the enthusiastic, vivacious Teri agreed immediately!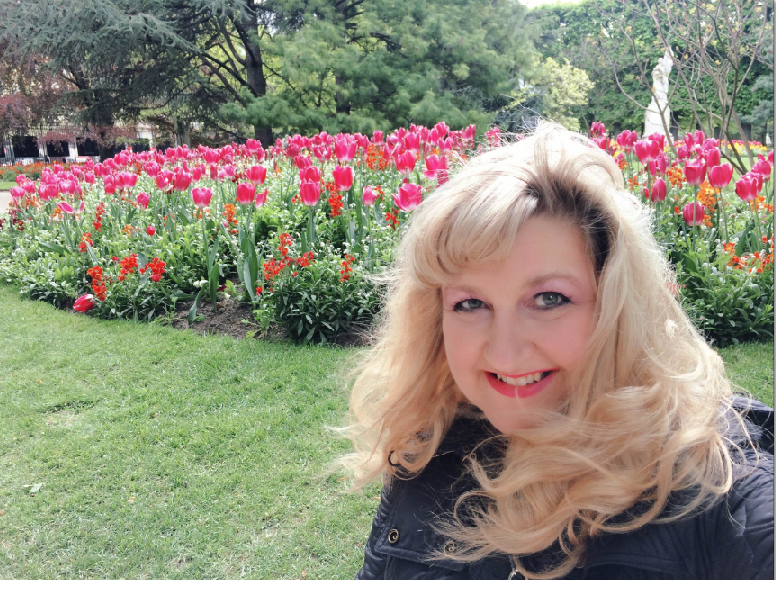 RH: First of all, what new books can we expect from you this year–at least that you're allowed to talk about?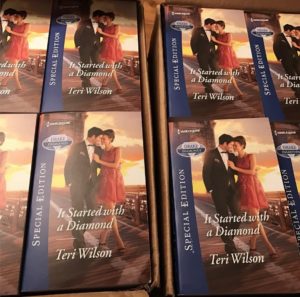 TW: This has been a busy year! I have six books hitting shelves in 2017. Three of them make up my Drake Diamonds series. These books are His Ballerina Bride and The Princess Problem (which came out earlier this year), plus It Started With a Diamond (coming in July). They're all romances with recurring characters, centered around a posh, family-owned jewelry store in Manhattan.
The other three books are my series, The Royals. These books are all modern retellings of classic movies with royal themes. Royally Roma, based on the Audrey Hepburn movie Roman Holiday, is already out. I've got an Anastasia-inspired book called Royally Romanov coming out in July, which was great fun to write. In November, my book Royally Wed releases, which involves a big royal wedding in England.
I'm a huge animal lover, so all these books have a lot of cute pets in addition to romance.
Speaking of The Art of Us, why was My Fair Lady such an inspiration to you? What is it that you loved about that story? 
I first saw My Fair Lady on a Friday night at church with my seventh grade youth group, and I fell instantly in love with it. I just adored it. That's still a favorite childhood memory of mine, so I've always wanted to write something similar. I'm a huge Audrey Hepburn fan. I love all her films. I've written a whole series of romances (my Drake Diamonds series) that were inspired by Breakfast at Tiffany's. As I mentioned earlier, my book Royally Roma was inspired by Hepburn's first movie, Roman Holiday. Someday, I'd love to write a story based on her movie Sabrina.
In adapting that story to the book, what kind of research did you do?
When I was working on the outline for The Art of Us, I re-watched My Fair Lady and took extensive notes. I also read George Bernard Shaw's play, Pygmalion, which was the basis for the film. I was already very familiar with the story, though, and had a basic plan. Most of the research during the writing process involved all the fine art details that are included in the story. Harper Higgins, the heroine, is a fine arts professor and the book contains a lot of fun art facts, especially about Vincent Van Gogh.
In the adaptation of your novel to Hallmark film, did they consult you on any of the changes?
Sometimes while the screenwriter is working on the script, my executive producer will call me and ask for suggestions for certain things in the plot that need to be changed. But for the most part, no. Once a book is optioned for film, the story belongs to the network and they can change it however they choose. That being said, I've been extremely happy with the scripts for both Unleashing Mr. Darcy and The Art of Us. The movies are both very true to the spirit of the stories as I wrote them. Some of the new scenes in the films which aren't part of the books even contain small details and dialogue from the books as originally written.
As this was your second book being adapted, how did this process compare with last time?
I was less of a nervous wreck this time! Haha! (That's not actually true. I am still a huge bundle of excited nerves as we wait for premiere night!) I felt a little more comfortable with the entire process for The Art of Us because I knew what to expect. The project also seemed to get the green light a little faster now that the Hallmark Channel is familiar with my writing and our fabulous executive producer, Sydell Albert.
You mentioned that you enjoyed your more substantial cameo in this film. Can you elaborate as to why and tell us more about your little role so we don't miss it?
My cameo in Unleashing Mr. Darcy was very spur of the moment. David Winning, the director, turned and looked at me during a scene and said, "Hey, Teri. Do you want to be in your movie?" Obviously, I said yes. But I'd been on set in the Canadian cold all day and looked like a mess. When I see myself walking through Mr. Darcy's mansion, I like to joke that I'm the most inappropriately dressed guest at his party weekend.
My cameo in The Art of Us was planned ahead of time. When I got to set, the costume department had several dresses for me to choose from and on the day of the cameo, I got to visit the hair and makeup trailer like a real actress. It was beyond fun. I felt very glamorous! You will see me in the big dramatic art show scene near the end of the movie. I'm one of the gallery patrons walking around looking at Tom's paintings.
You make it a point to visit the set. Why do you feel it's important as an author to do that (some authors don't have the same inclination)?
Visiting the set is important to me for two reasons. First of all, it's just fun. For an author, having a book become a movie is a dream come true. I wanted to soak up every bit of the experience that I could. Also, I like to take an active role in promoting my film projects, and that is much, much easier if I can be on set. It would be difficult for me to effectively talk about the movie and promote it without being there to see what the movie is like.
I understand there are other adaptations in the works.  Comment on any that you can. Someone asked specifically about the Christmas one.
I can only comment on the Christmas movie, which will be based on my book Sleigh Bell Sweethearts. It's currently in development and I'm not entirely sure when it will go into production. The story is about a woman who unexpectedly inherits a reindeer farm in Alaska shortly before Christmas. It has a mischievous reindeer character in it named Palmer, who is one of the most popular characters I've ever written. My readers love him.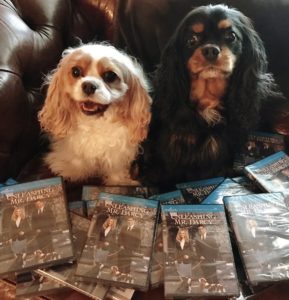 What can you say about a potential sequel to Unleashing Mr. Darcy?
All I can say is that we would all love a sequel!
Why do you think adaptations/updates of old stories seem to do so well in this day and age?
I think old stories do well as retellings and re-imaginings because those stories have stood the test of time. They've become classics for a reason, and usually it's because they have universal themes that everyone identifies with, no matter the era.
The younger generation coming up seems to have no real knowledge of the standard classics. First, do you see this as a problem? Secondly, if you do, what are your ideas to help change that? 
I think that as long as people are reading books, people will be reading the classics. I actually know a lot of young people who love Jane Austen. At the same time, I've heard from many people who've told me that Unleashing Mr. Darcy was their first exposure to the story that Austen told in Pride & Prejudice. Obviously, I consider this an enormous honor. I like to believe that any new book or film that's inspired by a classic helps keep its legacy alive.
If you were going away on a vacation that was somewhat off the grid (away from technology and big crowds), where would you go and why? Also, how would you spend your time?
My most recent off the grid vacation was a trip to the Scottish Highlands with three of my writer friends. We stayed in a cottage near Skye without television, phone service or wi-fi. We visited castles, hiked and wrote a lot. We also ended up drinking a lot of wine and whiskey because the pub was the only place we could go to check our email. HaHa! I'd love to take a European cruise someday to places like Belgium, Austria and Hungary, which I think would count as an off the grid trip. I love to travel!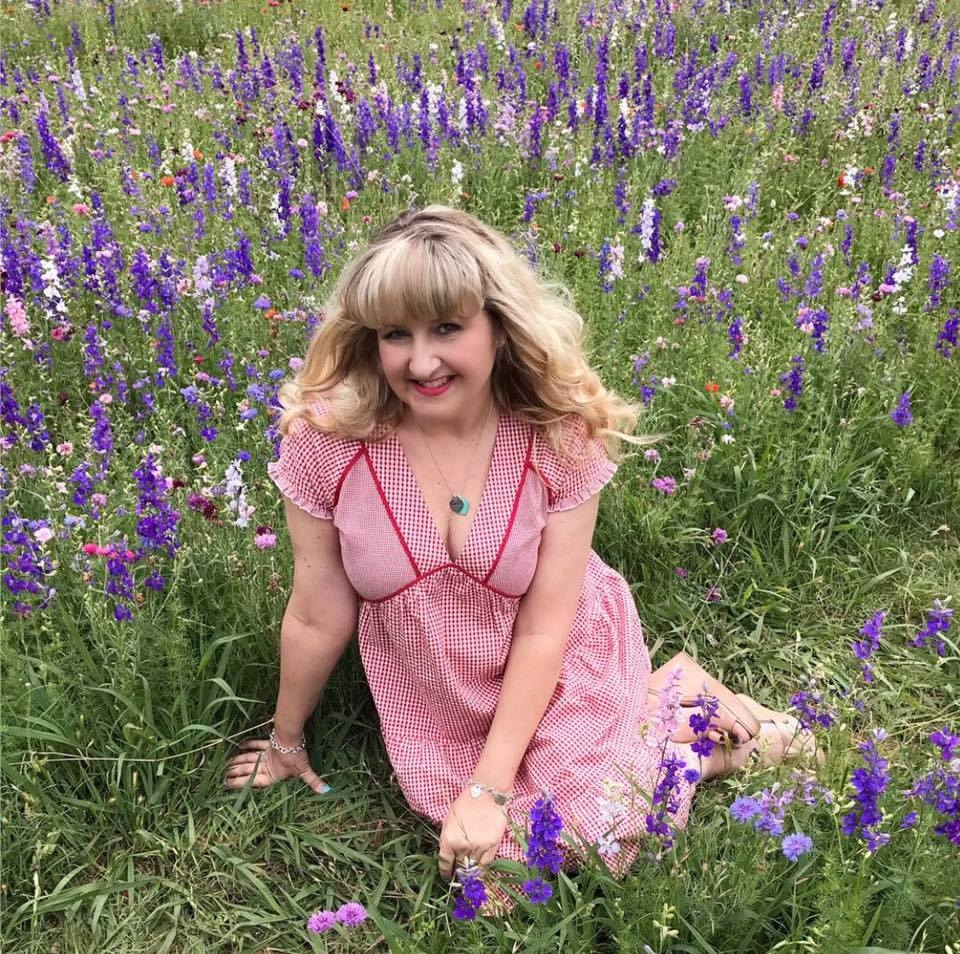 I have had the opportunity to interview a wide variety of screenwriters and authors over the past year and a half, and while I am consistently amazed by their talent and awed by their drive, very few have the spunk and vigor (not to mention the joie de vivre) that Teri possesses in spades. If you can read her updates on social media and not sense the passion flowing through every ounce of her being nor detect the infectious spirit that radiates to all her readers, acquaintances, friends and more, I might just have to call a paramedic to ensure that you are still amongst the living! Teri is the very epitome of delightful animation, phenomenal skill, remarkable ingenuity, and creative mindset all bundled together in the form of a bubbly, beautiful, blonde thunderbolt who spreads love, joy, peace, harmony and goodwill wherever she goes. Her stories regale us with modern adaptations of the most cherished tales in our history, and I cannot help but smile every time I see an update from this congenial, benevolent soul. I invite everyone to tune in Saturday, May 20th to the Hallmark Channel to watch the premiere of the movie inspired by her book, The Art of Us. Furthermore, drop whatever you are doing right now and go follow Teri on all the social media channels you can, and check out her tremendous website! If you adore romance and animals, this is the woman you should follow immediately!
FOLLOW TERI