I believe I first noticed Frances Flanagan when I was watching Love in Paradise, and from that moment on, I have become aware of her appearances in many Hallmark films. What I didn't know was how extensive and varied her career had been pre-Hallmark, and recently she agreed to answer a few questions about her profession in anticipation of her new Hallmark film that will premiere this Saturday, May 20th, The Art of Us. Little did I know the wealth of talent, abilities, and strength I would discover in this celebrated thespian.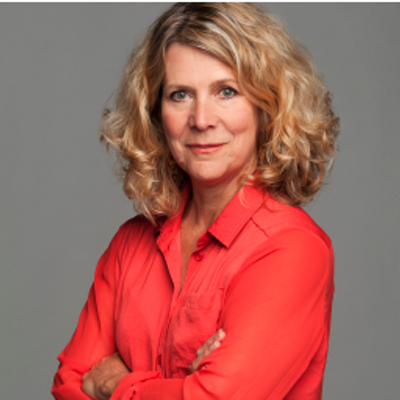 RH: Why did you decide to become an actress? 
FF: It all started when I realized how much I love making people laugh. I stumbled upon this realization accidentally when I was just eight years old. I was playing my accordion at a recital and had forgotten to open my bellows. The crowd laughed and I loved it, even if it was at my own expense.
I believe I read your first film was opposite Bette Davis. What can you tell us about that film and experience?  How did it come about?
Yes, I was cast as her nurse and had four lines, but it was quite the way to start my film career. We were setting up for her close-up when I accidentally pulled the straw out of her mouth early and orange juice exploded all over her costume. I was devastated and started to panic. In her gravelly voice, while rubbing the orange juice into her costume, she grabbed my hand and whispered "Don't worry honey, they'll never notice."
You've had both a viable stage and film/TV career. What do you enjoy about both and what do you see as the challenges of both?
My first love has always been performing in the theatre. There is nothing like carrying a character through their arc for an evening in front of a live audience. There are no retakes in the theatre. Working in film is fast and the camera never lies so you need to create an authentic character amidst many distractions. This can be rewarding, exhilarating and challenging.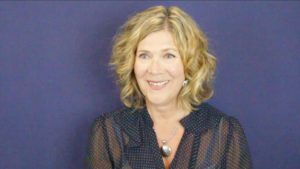 You have been on a wide variety of TV shows/films since the 1980's. What are a couple of your favorites and/or notable appearances before coming to Hallmark? 
I have had so many great experiences in film; witnessing Jodie Foster in The Accused, playing Karen Allen's friend in Backfire and Helen Mirren's neighbor in The Hidden Room, all enlightening and inspiring.
In regards to theatre, I'll never forget the summer of 1986 when I performed 236 sold-out performances at the original Arts Club Theatre in Vancouver. It was an original production called Sex Tips for Modern Girls and I'm proud to say that I am still very close friends with the creators – all amazing women.
We then saw you in My Boyfriend's Dogs and Love in Paradise.  Any special memories from these? Why do you like working for Hallmark? 
Working with Luke Perry in Love in Paradise was an absolute treat. He is an inventive actor and so considerate to everyone on set. If my memory serves, it was another cold and blustery west coast day and we all had to pretend it was summer. Luke was so generous and took care to keep the background performers warm, especially the children. I also have great respect for our director, Sean McNamara, who is magnificent.
I am very grateful to Hallmark and fortunate to be able to work for them. Their optimistic philosophy is apparent on the set.
Viewers will remember you recently from A Dash of Love. What was most memorable about that film? What did you enjoy most about your character?
A Dash of Love was a delight. My scenes took place in the bakery and it was very tempting to be surrounded by fresh baked goodies all day. I was cast as Brendan Perry's mother. She was stuck between her husband and son's adversarial relationship. I tried to emanate a warm and loving energy and not be too overbearing.
Hallmark audiences will soon see you in The Art of Us.  What can you tell us about your role in the film without spoiling the story?  Any behind-the-scenes stories you can tell us? 
In The Art of Us, I play the art gallery owner, Victoria Bainbridge, who is being sought after to attend an art show. It was a treat to portray a woman recognized for her business acumen. I was in great hands with Kristopher Tabori's direction. The last day of the shoot was busy with background performers and the full cast. We ended up taking goofy group photos in the green room between setups and I would love to share one of the photos when it becomes possible.
Any other upcoming works you can mention? 
I just finished shooting Chesapeake Shores, as Aunt Mary Fallon; another blustery shoot on Vancouver Island. We have had a rather wild winter on the west coast. I have just been cast as Ann McCormack (Kathie Durst's mother) in The Lost Wife of Robert Durst and start shooting next week.
In Hollywood, women often are told that when they get to the age of thirty, they are done.  How have you dealt with that mindset and proven it wrong?
Women are not done at thirty, but perhaps, if they have not made their mark in the star system, they will have to diversify. I think that motherhood can sometimes be a detour on the career path–at least it was for me. I did not have the energy or stamina to juggle two babies, learning dialogue for auditions and then dealing with childcare once you got the job. However, I made the right choices for me and love my role as mother.
I think that it is a real misconception that women lose their power as they age. I think the opposite is true – If our attitude is open – we gain power as we age.
My writing partner and I have just completed our first draft of a pilot which exemplifies this. Our four lead females are all over the age of fifty with tons of vitality and fun.
If you could work with anyone in the industry with whom you haven't yet, whom would you choose and why?
I would love to work on an ensemble piece with the colleagues I have grown close to, but we of course could invite Ms Meryl and Idris Elba along for the ride.
If you could take a dream vacation anywhere, where would you go and why?
I keep dreaming of riding my bicycle in France, Holland or perhaps Portugal. It would also be lovely to take a trip on a barge with friends and family. Exercise, fresh air, culture, good food and of course laughter would be on the menu.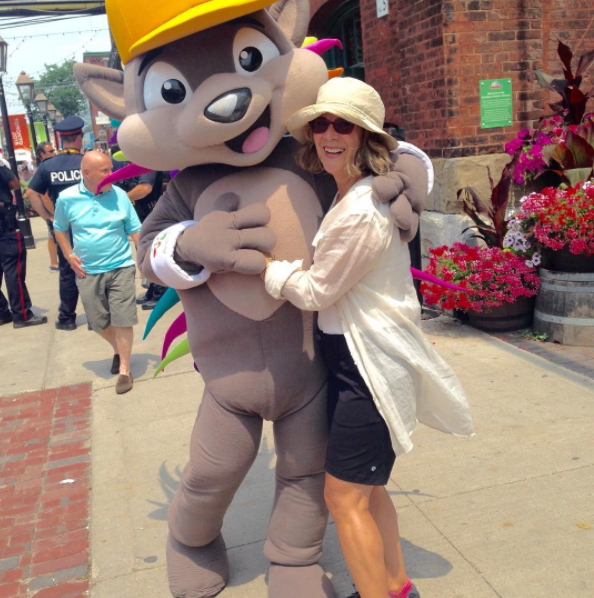 If you are a long-time reader of mine, you know that my obsession is to highlight those often-overlooked actors, and Frances happens to be one that the general populace might tend to unwittingly disregard. In truth, the supporting cast is just as vital to the success of a film or show, and while the faces of these minor roles may be recognizable, so many viewers do not choose to delve beneath the surface and discover who these performers genuinely are. Much attention is placed on the stars, but as we know, the cast and crew are a team, and each piece is essential to the whole. 
In the case of Frances, she is an actress who is well-established in mainstream and peripheral works alike. She has worked with the greats over the years, but she now often lends her talents to Hallmark and other studios, and it looks as though she is busy working on a script herself. Success for Frances is making a living following her passion, and in this case, it is acting/performing.
I most appreciate her perspective on women and ageism. As an older woman myself who is nearing her mid-forties, I tend to connect with seasoned women who continue to have viable careers in spite of the societal statistics. I have never believed that a woman was done after a certain age. I only just read an interview with Olivia de Havilland, who is nearing 101, and if she still has her faculties at that age, I would say there is hope for all of us women who do not accept the deception that society tries to feed us on a regular basis.
As a champion for women in entertainment and all around the globe, Frances has become a role model for those of us women who know that our lives are far from over, and I applaud her physique, her stamina, her drive, as well as her obvious acumen. And in spite of all these abilities, triumphs, and experiences, Frances remains approachable, pragmatic, and above all, a benevolent soul. It is clear from her responses that she appreciates all of her experiences throughout her career, and even though she took time from her vocation to be a mother, she has proven that she is far from a has-been or an impostor in this business where everything an actor does faces intricate scrutiny. Authenticity is difficult to secure in this day and age, but Frances has proven that she is not only a crackerjack actress, but an human being of the highest order.
I would invite everyone reading this to be certain that you tune into the Hallmark Channel on Saturday, May 20th for the premiere of The Art of Us, in which Frances will have a integral, supporting role. Furthermore, I would entreat you to do some research at the links below and consider following Frances via social media so that you can keep up to speed on the impregnable career of this woman who still breathes life into delightful characters that refuse to be ignored when on the television or movie screen.
FOLLOW FRANCES
Interested in subscribing to all my site's updates? Subscribe below!