If you're anything like me, sometimes there are certain actors that pop up in Hallmark and other network shows that seem familiar, but taking the time to discover them doesn't always cross the mind. Thankfully, because of my work with Hallmark films, I have a tendency to research more than I used to as a typical viewer and fan. And it is times like these when I am grateful to have uncovered an actor and person like Reese Alexander. You will be able to catch him tonight (May 27) in Hallmark's premiere of All For Love, but recently Reese took some time to discuss how he got started in the business, what his notable and upcoming roles are, and even a bit into his philosophy of his unique position in the entertainment universe.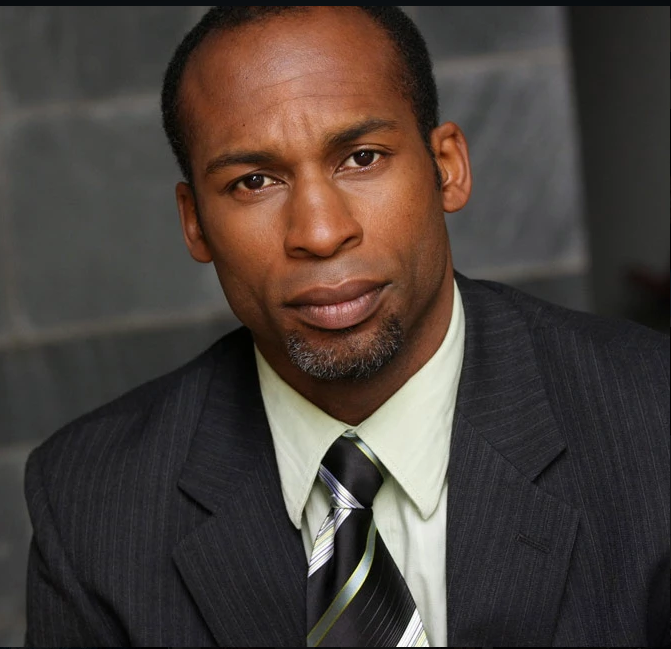 RH: Why did you decide to become an actor? What kind of training have you had for this career?
RA: I think I've wanted to be an actor all my life, but just didn't know it. As a kid, there was never really anything I wanted to be. A superhero maybe, but that was dumb and impossible. I did some community theatre and a play in grade school that was well-received. It never really dawned on me that I could be in the movies and have a career. I did know I could be something great.
Throughout my life whenever things would be going badly for me financially, I would get a driving job. They were quick and easy to get. The last time I went broke, a friend convinced me to apply for a job in the motion picture industry. I started working for Shavick Entertainment. It was there while watching these actors come in and do their thing that I realized this is something I could do. That childhood dream hit me. If you want anything bad enough, it will happen for you. Here, I could actually be a superhero! Here, I could use any of my skills and could keep developing myself.  I can stick with anything as long as I'm continuing learning. I realized that my passion for the industry could lead to a new career. I attended weekly classes every weekend, taught by an amazing lady named June B Wilde. I've trained with many other teachers and participated in several actor, voice and improv workshops. Currently, I'm at ActorWorks with my teacher and coach Anastasia Bandey.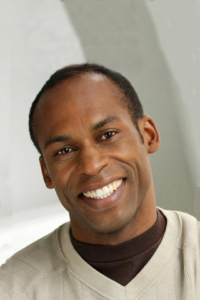 What was your first professional job and what are your memories of that experience? 
My first professional job was playing a DJ on a kids show called Li'l Romeo. I remember the director Chip Fields was a very special lady. The first one is always nerve-wracking, but she made me feel comfortable and confident. I was able to get the job done.
From what I can tell, it looks like you have done other jobs in the business in addition to acting. Please tell us about those other jobs and what you enjoyed about them. How have they contributed to your success as an actor?
As previously mentioned, my first job was in transportation. I really enjoyed working as a driver because you get to interact with all the departments. I appreciated the social aspect and loved the fact that drivers get to eat lunch first.  On occasion, I was able to make connections with directors and producers. As a result, I secured one of my first auditions and landed my first role mentioned above.
In addition to being a driver, I had the opportunity to be a stunt performer.  Fortunately,  my martial arts background was an asset and led to stunt actor roles. There is also an adrenaline rush you get from stunt performing that you really can't find anywhere else.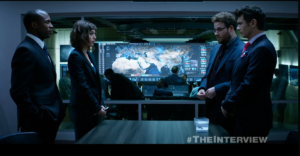 One of the roles that you are known for was in the movie The Interview.  How did you get involved with that film? What was that experience like during filming?
Ah yes, The Interview. To date, it is one of the best times I've had on set. I was fortunate enough to be involved in this film's creative improv style with Seth Rogen and Evan Golberg. Being on set with them and James Franco had me in stitches. This was kind of a problem because I was supposed to be playing the straight man. They created a very relaxed, loose atmosphere. Like most other projects, I had to go through the audition process. Get the call for the audition. Go to the audition. Think there is no way I booked that audition. Then get the call that I booked the audition.
I think your first Hallmark work was A Family Thanksgiving  (please correct me if I'm wrong). Since that time, you've been in many Hallmark movies/shows. What are some of your favorite moments working with Hallmark? What do you enjoy about working for Hallmark?
Yes! I believe you are correct. I played Coach Howard in that project.  I've had many great moments shooting Hallmark movies. The cast and crew are always like a big family. Everyone is so supportive.
 I have a fond memory of working on Recipe For Love as a talk show host. My co-host, Kimberly Caldwell and I end up getting food sprayed on us. The director, Ron Oliver, made shooting the scene very fun. His set is never boring.
We recently saw you in The Arrangement and Riverdale.  What was it like working in two very popular shows like those? Any chance you might return in either for season two?
Every now and then I stop to take a breath and do a check-in with myself.  See how I'm doing. See what I've done. I did this soon after filming on both these series. I think I stood there giggling foolishly to myself for a full minute. I really wasn't expecting the huge response from family and friends either. Now I would like everyone to tweet both shows and tell them to bring my characters back!
Hallmark fans recently saw you in Love At First Bark. Any special moments from filming this one? 
This was my first time playing a restaurateur. I love to play characters I've never played before. There is something of me in every character I portray.  So it was interesting pulling out a side of me I never get to see on the screen.
Hallmark fans will be seeing you in All For Love. What can you tell us about your role and the film without spoiling the story?
Well, I can't tell you much without ruining the story. I play Ralph Lodell,  friend of Steve Bacic's  character. He is an ex-navy Seal who currently helps run a boot camp. I really had a lot of fun joking around with Steve and the rest of the cast on this one. There is a behind-the-scenes video floating around somewhere of us all doing the Floss dance.
Any other upcoming works you can mention?
I am really excited about a couple of projects coming out in the next few months. I had a great time working on Cop And A Half 2, directed by John Rosenbaum and starring Lou Diamond Phillips.
The Writers from Reno 911 have come up with a very funny comedy about a comic book heist. Look for me in a movie called Action No.1 in June.
Any plans to eventually write/direct/produce?
I have written, directed and produced some holiday-themed short videos in the past.  I intend to do another comedic short in the near future.  It's already been written. Down the road, I see myself doing something a bit more experimental. And then there's always my memoirs I have to write.
As a working actor in the business, how do you define success in your career?
Success for me is every time I get to play an interesting character and have fun doing it. It's being able to look back with the feeling I've given that character everything I had to offer. And of course, getting paid to do it.
What are your top five favorite shows of all-time? 
 That's a pretty broad question. It's almost impossible to pick five but let's try.
The Matrix
Cirque Du Soleil's Alegria
Tom Waits & William S Burrough's The Black Rider
The Original Twilight Zone series
Soul Coughing at the Starfish Room circa 1996
Reese, thank you again for agreeing to answer my questions.
And thank you for the interview, Ruth.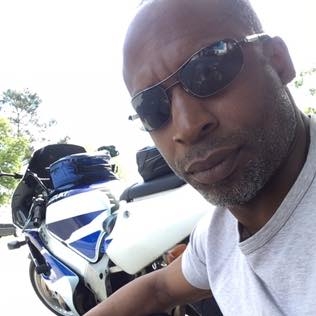 Working actors like Reese are the reason we continue to have amazing and varied works from an array of sources. While the stars are often the most noticeable parts of any production, my perception of the supporting cast is that they are just as vital to the ultimate success of any project as anyone else in the cast. Without the devoted work, remarkable commitment, and limitless humility of industry professionals like Reese, films would have little substance and vapid storylines. Every piece of the puzzle is crucial to the success and vibrancy of film and TV.
I always hold a special place in my heart for actors like Reese, and as I reviewed his answers, recalled his works, and even asked fellow co-workers about him, it only reinforced what I was already convinced in my own mind about Reese. He is a talented professional who immerses himself fully in whatever role he is given. Whether he is playing the villain, the best friend to the male lead, the police officer on the investigative team, or a whole host of other characters he has portrayed over the years, Reese approaches each with the same zeal, vigor, enthusiasm, and attention to detail. It is not about fame and glory with Reese; it is about doing an exceptional job and knowing in his heart that he has been part of an awesome team. Maybe he doesn't get the same notoriety that another actor may, and perhaps leading roles for him are practically nonexistent. But that does not deter him from a profession for which he has an undying passion nor an industry that he has embraced for the vast majority of his life. He is content to do his job to the utmost of his ability, and recognition is only a bonus if and when it happens.
I would invite everyone to tune into the Hallmark Channel tonight (May 27) to see him in All For Love, as it seems he has had quite a streak with this network in recent years. No doubt they have witnessed the same things that those of us who scrutinize and applaud his talent have; he is exactly the kind of positive, modest, benevolent guy who thrives on being as busy as possible in this business that he simply adores. Be sure to check out all his links below. Maybe someday we'll see him in his coveted superhero role, or maybe he will have that awesome opportunity to bring one of his works to a welcoming network, whether in comedy or something else. Or perchance he'll even get those memoirs written. One never knows, and you won't know if you don't keep up to date with his fascinating career and life, so be sure you follow him today!
FOLLOW REESE