Thanks to a devoted Hallmarkie in one of the Facebook fan groups, I was able to connect with the first film editor I have ever had the privilege to interview, Randy Carter. While I have chatted with indie filmmakers who dabble in film editing out of necessity, for Randy, film editing is his profession. I am thoroughly honored that Randy was so willing to share a bit about the uniqueness of his position in the film industry. Furthermore, I'm overjoyed to feature him since I believe he's one of the "unsung heroes" of the entertainment universe.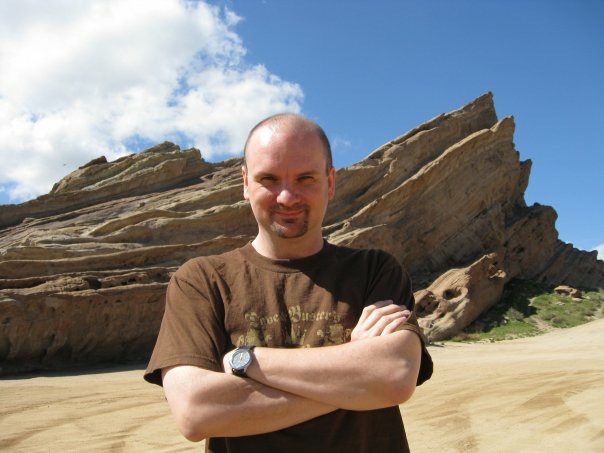 RH: Please tell us how and why you become a film editor? What kind of training and skills are required?
RC: When I was in college and knew that I wanted to be in the film business, like everyone I thought I wanted to be a director.  However, when I directed my final thesis project (where I had to wear almost every production hat), I found that editing was the area I had the most fun in.  My professor at the time raved about the editing of my project (as opposed to some of the other aspects of the show), and so it didn't take a rocket scientist to figure out that if I enjoyed it, and seemed to have some talent for it, maybe that's what I should pursue.  From there, I attended the Vancouver Film School, where I focused my attention on editing and really discovered it was what I love to do.  So when I graduated, I moved to Los Angeles and focused on finding any sort of job I could in post-production.
What I love most about editing is the storytelling aspect.  Besides the director, the editor is just about the only person who gets to be with the project from beginning to end.  And, although plenty of other jobs help to tell the "story" visually, the editor is the person who gets to put it all together, massaging it and arranging it just so to tell the clearest and most interesting story.
When I started, everyone was still cutting on physical film, so there was a certain amount of technical skill that had to be learned to run the equipment. These days, everything is digital and editing software is pretty ubiquitous, so that's not a barrier much anymore. However, as I always like to say, I may know how to use a hammer, but you wouldn't want me to build your house. Learning the tools of the trade is the easy part. Having a sense of rhythm and storytelling is something that comes with experience and is the true mark of a good editor.
What was your earliest professional job in the business, and what are your memories of it?
My first actual job in an editing room was as an Apprentice Editor (essentially an intern) at Roger Corman's studio back in the late 1990's. It was a wonderful learning experience and I was only there about six months or so before I was hired as an Assistant Editor at a company called Royal Oaks Entertainment. We were producing a ton of direct to video features at the time (probably doing twelve to fifteen a year) and so it was a great opportunity for me to learn and grow. After about another six months there, they gave me an opportunity to cut a feature, and I haven't looked back since.
When a show or movie is in the filming process, what exactly is the role of a film editor?
At it's most basic, my job is to take the footage that they shoot every day and assemble it as per the script and the director's notes, selecting the best takes and angles from those provided. But that's really only the surface of what I do. The real job comes in taking that footage and figuring out the pace and the rhythm of individual scenes and how that affects the overall film. Sometimes it's just as important what we cut out as what we leave in. So much can be rearranged in the editing process. Performances can be adjusted if they aren't quite working, or if you need something different.
Sometimes it becomes evident that certain scenes aren't working or perhaps aren't even necessary, so those can be trimmed out. A recent example of something that was totally created in the editing room is that I was working on a film where, after everything had been shot, they decided that one of the side characters should have a crush on the male lead. They wanted to create a little tension and have another obstacle to the romantic leads getting together. Taking the footage that was shot, and using some facial expressions from different parts of the scenes, we were able to create the illusion that we had intended that this side character was interested in our lead. Something that wasn't in the script, wasn't discussed on the day it was shot and was never in the actresses' performance. That's just one example of the type of things that can be created in post-production.
What was your first Hallmark work? What do you appreciate about working for Hallmark?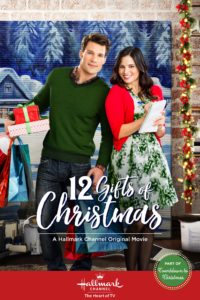 I believe my first Hallmark show was 12 Gifts of Christmas starring Katrina Law and Aaron O'Connell.
The best thing about working for Hallmark is that everyone there really cares about the film we're creating.  It's more than just a product to them. Having said that, they are VERY aware of who their audience is and what that audience expects from a Hallmark film, and they do their best to deliver that.
From a more practical standpoint as an editor, when I receive notes from the network, they are never vague.  When something isn't quite working for them, they usually know exactly what it is and how they want to address it.  That's super helpful to me because the schedules on the films (especially the Christmas ones) are usually quite tight and there's not a lot of time to just play around with things.  So having them be very clear and direct is quite nice.
When did you start working for Hybrid Entertainment and how did that come about?
I started working for Hybrid in 2010, pretty much from when they started.  I had worked with some of the producers and directors at previous companies and they brought me along.  That's generally how things work.  Almost every job I've ever had can be tracked through degrees of separation via recommendations to the very beginning of my career at Royal Oaks.  In fact, the recent films I have been doing for Hallmark through Cartel is the first time that I was contacted out of the blue by a production company asking if I wanted to work on their project.  Of course, they had seen my other work at Hallmark and that's why they contacted me, so it's still all very connected.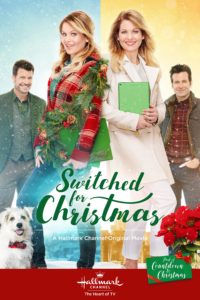 This past Christmas season was very busy with Christmas films. Are there any projects that you worked on that stand out to you? Why?
This particular season, I worked on two features Switched for Christmas (Hallmark) and Wrapped Up in Christmas (Lifetime), as well as three "mini-movies" which is something Lifetime is trying out this year.
The one that stands out to me is Switched for Christmas for a couple of reasons.  One is that it's the highest profile movie I've worked on for Hallmark (anything with Candace Cameron Bure in it is sure to do very well, which this film did), so that's quite satisfying to know that so many people are enjoying a film I've worked on.
But the second, more technical thing that stands out was all of the "twinning" effects we had to do.  As you know, Candace played twins in the movie and many of the scenes were shot with a special motion control camera.  Now, all of the final effects were done by visual effects professionals (definitely NOT me), but when I was cutting together the film, I had to create "temp" versions of these shots.  The dailies would consist of two of the exact same camera shots (via that motion control camera), one with Candace as one sister, the other with her as the other sister.  So what I had to do was place both shots together in the computer and match them up.
Sometimes (if she didn't cross in front of herself) it was just a matter of creating a "split screen" where I would crop the two shots together.  But if she did cross in front of herself, I had to do what's known as a "double exposure", where each image's opacity is brought down, so I can be looking at two takes at the same time.  The background would be exactly the same, but the two images of Candace would almost look like ghosts because we were seeing through her on the other take.  That's all very technical and I'm not sure how interesting it is to the layperson, but it was quite the challenge for me!  And all on a really tight schedule!
I do have to give props to Candace, who did an amazing job playing two completely different characters.  In the editing room, we started talking about the two characters as if two different actresses were playing them because she did such a fantastic job at making them different.  That's even more astonishing when you consider that on some days (like all the stuff at the restaurant for example), she was literally the only actor on screen all day.  So she had to learn twice the number of lines of dialogue that she ordinarily would, and deliver two very different performances.  And I think she did a wonderful job.  I have nothing but respect for her.
Any upcoming works you can mention?
For Hallmark, I just finished a film for their WinterFest called One Winter Weekend.  It reunites Taylor Cole and Jack Turner from My Summer Prince, another movie I edited.  I wasn't on location for this one, but I was for My Summer Prince and got to meet Taylor and Jack, who are just two of the nicest people you can imagine.  They're great together in the film and it just looks amazing (it's a snowboarding movie shot up in Canada).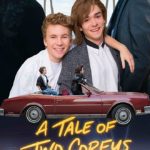 Also, on a very different note, I have a film I edited called The Two Coreys that recently premiered on Lifetime.  It's the story of Corey Feldman and Corey Haim and I couldn't be more proud of the film.  It's really something special and it's telling a very important story, especially now.  I hope everyone will check it out.
As you have been a film editor all this time, do you have aspirations to do something else in the industry besides editing?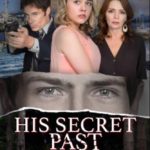 I recently decided to finally try my hand at directing.  I directed a thriller for Lifetime last year called His Secret Past and I'm definitely interested in doing more of that and have been in talks with various producers.  It's all talk until something happens, but I'm hopeful I'll be directing something again this year. However, I will never give up editing.  It's in my blood.
When you are not editing films, what do you like to do in your free time?
You'd be surprised to learn that I have very little free time!  Editing consumes a good portion of my time, but that's okay because I love it so much!  However, I have been bitten by the travel bug and just recently came back from a trip to Iceland which was quite amazing!  So I'd like to do some more traveling when I can find the time!
I can recall actors who have told me on several occasions in the past that an editor can "make or break" your performance in a movie or show. In fact, I have further been told that one of the most important crew members to befriend on any set is the editor. And now that I have actually interacted with a film editor (and an undeniably gifted one at that), I believe I understand a little more why this role is utterly vital to the overall concept, story, and ambiance of the movie. In short, many of the complaints that are often made about any given movie or TV show may be traced back to a decision made or an act carried out by an editor. Yes, actors, writers, costume designers, producers, sound technicians, directors, and more definitely contribute to the success of any film. But one of the last people to touch that film before we see it is the film editor. While he or she may be taking cues from the director, in the end, the skill of the editor is what ultimately determines the picture and story we viewers see on screen.
In the case of Randy, there is no questioning his passion for his career. Additionally, the films on which Randy has been privileged to work are true testaments to his prowess and attention to detail. And for Randy to point out Candace's performance, especially out of the multitudes of films he has edited, demonstrates the fact that he is aware of the importance of his job in the grand scheme of things, and he certainly recognizes phenomenal talent when he sees it! (Think of how many performances he has seen over the years!)
I hope that all of my readers tune to the Hallmark Channel on this Saturday, January 20th for the third of the network's Winterfest offerings, One Winter Weekend, starring the lovely Taylor Cole and the dashing Jack Turner. I would invite everyone to check out Randy's other works at the links below as well, for I am certain most of my readers have seen plenty of his works over the years. More than likely, as a result of this interview, I will never view movies in quite the same way again, especially if the talented Randy is the editor. In fact, shortly after this interview, I watched A Tale of Two Coreys, and when I noticed his name on the opening credits, I cheered! I can state unequivocally that my actor friends are exactly right. I am convinced that one of the most influential people in the crew of any film or show is the editor, and I'm grateful to Hallmark for consistently giving Randy the opportunity to share his craft with us viewers, and I can hardly wait to see the movie Saturday as I now have one more very significant reason to watch!
FOLLOW RANDY