I am so grateful to first-class publicity companies like The Promotion People. In today's entertainment industry, there is no possible way that I would notice all the top-notch industry professionals out there without their gentle guidance, and this company only works with the absolute best. Recently, they alerted me to the lovely and vivacious Christine Solomon, and what a joy it was to connect and chat with her. Our interview enveloped a wide variety of topics including the genesis of her career, her upcoming and current projects, and most importantly, her outlook on the entertainment world today.
RH: So nice to chat with you today, Christine.
CS: So nice to chat with you too, Ruth.
You're a new actor to me, but I was very impressed as I was reading over your credits. You've done some great stuff.
Thank you so much, Ruth. I work really hard, and I appreciate you noticing all my projects. I feel very blessed and fortunate to work on really great projects. It's a tough business, but being persistent, wanting to thrive and seeing other people succeeding really motivates me as an actor.
I think what's great is you're not making movies and shows just for the sake of making them, but you're doing a lot of things that are making a positive impact in the world, and I love to see people doing that kind of thing. While entertainment is great, I love it when actors take the time to give back to the community, and they want to do something that impacts people.
Absolutely. I always say that if I have been blessed and I succeeded at something, I should be giving back. Otherwise, I don't deserve the success. That's how I see it. I have a lot of empathy and I love helping people. Whenever opportunities come along to raise money for service foundations or to raise awareness about important issues and causes in this world, I just love getting involved. When any of those projects come along, I usually say "yes" right away.
If I understand correctly, you were born in Egypt. Is that correct?
Yes, I was born in Egypt, and we all immigrated to Montreal, Canada in the late '80's. I was seven, so I grew up in Montreal. I didn't know much about Egypt because I left at a very young age. I didn't go to an Arabic school to learn to read and write Arabic. I was pretty clueless about the culture and the writing. I had a huge accent when I spoke Arabic. So when I decided to go back to Egypt and work in the field, my family and everybody around me was pretty surprised. They didn't know how I'd do it. They asked, "Why would you go there? You don't know anything!" Egyptian cinema is such a big thing. It's like the Hollywood of the Middle East. I had always watched Arabic movies, and I really wanted to become an actor. I wanted to experience Egyptian cinema and work in that field. So I went there, and I hustled. I hired a coach to teach me how to pronounce some of the words and another person to read me the script so I could write it all in Roman letters phonetically. I just took it from there step by step. I think if there's a will, there's a way. Ironically, that's where I garnered most of my success–in Egypt. My movies went everywhere…to different film festivals around the world. And then it became the time for me to come back home to North America and continue my work.
That is truly phenomenal. The only thing I know of Arabic culture was the time I went to Yemen years ago, but I do know how tough the Arabic language is. I salute you for doing all that.
You know, if you want to do something, you have to put the work in. You've got to be dedicated and passionate about it. While I've never been to Yemen, I do know that all Middle Eastern countries watch Egyptian films. They understand us, but we don't particularly understand them because some of them have really different accents, dialects, and expressions. But in the Middle East, if you want to become an actor, dancer, or singer, you have to go to Egypt in order to work in the industry. Just like in the U.S., you have to go to Hollywood or New York in order to work in the industry. It's the same concept.
Well, I've learned something then because I didn't know that Egypt was known as the Hollywood of the Middle East. I love learning things like that. It's one of my favorite things about interviewing people like you.
That's what I love about acting. It's like a constant learning process. You have the chance to discover new facets of language, culture, and history. I've learned so much about the world and myself, and I'm always expanding my knowledge base. It's similar to journalism in that aspect.
What made you decide to leave Montreal and go back to Egypt?
I knew I wanted to become an actor at a very young age. I started performing on the stage when I was five, and I was in Egypt at that time. When we immigrated to Canada, my parents didn't know how it worked in the beginning. So in my early teens, I started doing modeling, and then I ventured into theater. I started touring with a theater troupe and getting paid. It was really nice. Then I decided I wanted to get into acting professionally and study professionally, so I went to theater school. After three years, I graduated and got my diploma and got an agent. I started auditioning and working and then traveling.
I did this play in Montreal. It was a very successful play called Holiday Dingles. We got interviewed by several media people, and we got great reviews. There's this Egyptian television host that came to see the show, and he invited me to be interviewed on his show. That tape went to Egypt, and that's when Egypt happened. I got a phone call from an established screenwriter inviting me to the International Cairo Film Festival. So I went, and that's when people got to know me, and I was offered work. And that's how Egypt really happened. So I went to Egypt and worked there two years and then came back to North America. So I technically started in Egypt when I was five, but I continued when I was in North America.
What do you consider to be your earliest significant work in the industry?
I started on the stage. There was a play that I had a really strong connection to. It's called The Country Wife. I played the leading role, Mrs. Pinchwife. It was a really fun role to play. She was naive and quirky on the exterior, but deep inside she was very clever. I really understood her, and she came to me very naturally. It was as if every line and intention were written for me, and I just nailed it. I had fun exploring the character and every time I would do it on stage, I would discover new things. I think that was one of the roles that really stayed with me, and I love talking about this character.
That sounds amazing. It sounds like you are an actress who is constantly evolving and trying to do better and improve every time you perform. It sounds like you really try to hone your craft. You're not interested in just staying the same, but you always are trying to get better the next time.
Absolutely. Staying the same won't get you anywhere. If you don't evolve in this career, it just won't work. It's important to not be comfortable. In fact, if you're comfortable at one point, something is wrong. It's not the way this career works. In fact, it's not how life should work. You have to keep learning and trying to get better. The more you learn, the more you thrive. That's how I see it.
It also sounds like you're very humble. You don't let your success go to your head. I always find that successful actors, even if they're not well-known actors, I find they stay humble. They never feel like they've arrived and they don't have to work or grow anymore.
Oh, thank you. I think it's important to stay true to yourself and not change to please others around you. I also think it's important to surround yourself with your loved ones and have a really good support system because this business can get to you. There are a lot of people who could be envious of you or they just don't wish you well. It's a cutthroat business, so you have to stay true to yourself, your values, and what you believe in. And that's what makes you unique and makes you stand out. It's not always about who you know, and it's not about fitting in. A lot of people in this business want to fit in, but it's the people who are unique and different that shine and catch people's attention and eventually succeed. At least, that's how I see it.
That's excellent advice. And it's advice, not only for actors but for everyone. I think a lot of people have this idea that they have to fit in and try to be like everyone else. But like you said, you don't stand out when you're like that. I really like your perspective. So are you now back in Canada working?
Well, I do the back-and-forth. I work in Montreal, but I also go down to Los Angeles. A lot of Canadians do that. A lot of Canadian actors will have an agent in Toronto or Montreal or wherever they work in Canada, but then they will go down to LA, especially for pilot season.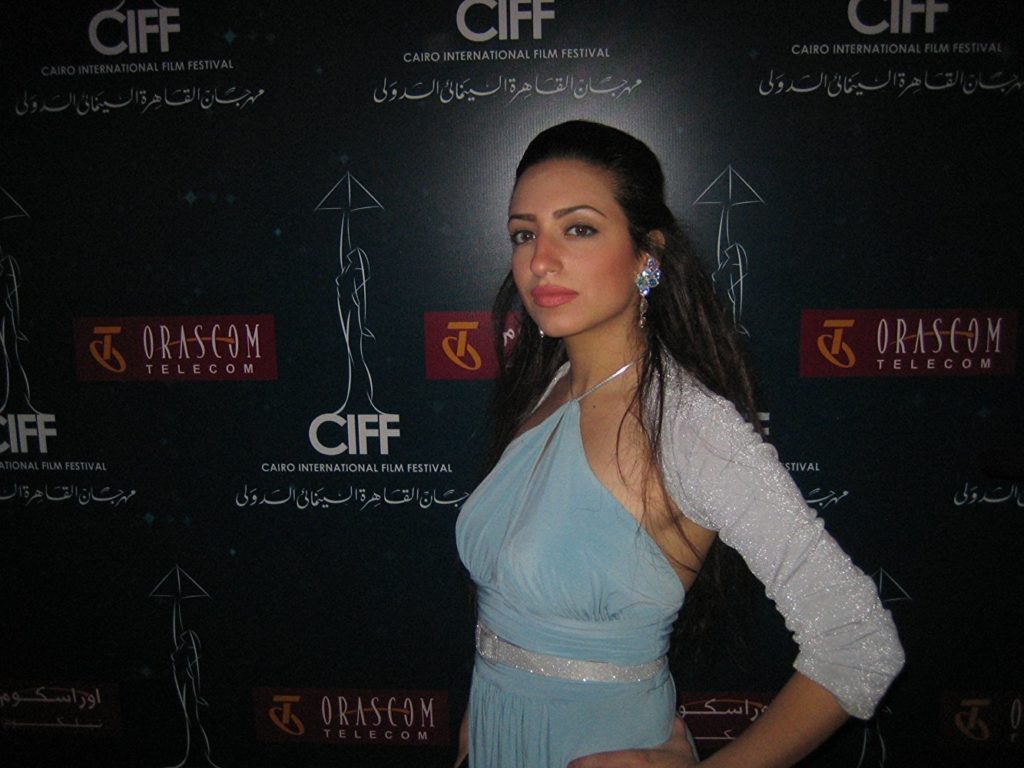 That's great. So do you have any current or upcoming works that you can mention?
Yes, one of my upcoming works is something called Kids Can. It's a film by kids for kids. It's in post-production right now. It's an excellent film that has a great message. It's about two young brothers, played by Aidan and Elijah Navarro, who discover that one of their schoolmates goes to school on an empty stomach, so they decide to make a movie in order to raise money and help raise awareness for the Feed the Children Charity and also for their friend. I play this actress who is auditioning for the kids' film and will do anything to take part in this project. It's a comedy and a really fun film, and a great percentage of the proceeds from this film are going directly to the Feed the Children Foundation and also for the Anti-Bullying Organization. It's a project where I get to give back, which is nice. I'm very proud to be a part of it. The film also stars Patrick Muldoon, Neil Napier, Kelly Perine, Aris Alvarado, and Barry Jay Minoff, who plays the producer in the movie.
There's another project I'm working on that is also in the works right now. It's called Gabriel's Gifts. It's directed by Roland Joffé. It's a beautiful story. I don't think I can say any more about it.
I'm actually working on a book as well. It's basically about how to develop an acting career in Canada. There are two sections to the book. The first one is about the business of acting. Some actors go to school, but they don't learn about the business of acting. So when they get out of school, they don't know where to go or what to do. This is more of a guide. Then the second part of the book is interviews with established people in the industry. They talk about the business and how they got started.
In this business, people have this impression that in order to work as an actor, you have to be successful and famous in order to make a living. And that's not true. There's a bunch of us here in Canada that are constantly working and making a living, and we're not famous. That's the message I want to convey. I also want to inspire people to go into this field if they really want to but to do it right. I want to tell them the exact steps they need to take to get into this industry. I don't want people to get caught up with those who are involved with fraudulent activities. And if they do, I want them to know right away and get away from that person or company. A lot of people trying to get into the business get ripped off because they don't know how it works. There's a lot of scams out there. So I talk about these scams in the book and what to avoid and what to do and who to contact. I have a lot of numbers listed and names of people they should reach out to. I list the best photographers for headshots, the best casting directors, and the trustworthy agents.
Of course, the fun part is the interviews with the industry professionals. I have casting directors, producers, photographers, actors–both established and working professionally. And directors. What's nice about the interviews is that they're pretty raw and open, and I'm very fortunate that they're like that. They're gonna be giving so much valuable information for the green actor or the person who wants to get into this industry. I feel very lucky to get to interview these people. In fact, one of my most recent interviews was with Kim Coates. He had such valuable advice; it's just amazing.
I love this book idea. I can think of several young actors I've interviewed over the past couple years who could really benefit from something like that.
I really think so too. One of my first interviews was with Amanda Crew, and she told me that she wished she'd had a book like I am writing when she was starting out because you don't know what you're doing in the beginning, and you waste a lot of time. You discover too late that you're working with people who don't know what they're doing or you're getting scammed or you don't know where the best workshops are. Someone could tell you that this is an acting workshop by so-and-so, and if you don't know who it is, it could just be anybody.
As an actor, you want to be working with the best of the best, and that is one of the reasons why I started my own acting consulting company even before I started writing this book. What we do is guide actors on the right path. They come to me for consultations. They tell me what their needs are, I organize a plan, and we take it from there. I guide them on everything they need to know about the business. When you're young and don't know anything, you can be vulnerable and gullible and get taken advantage of. And so I have everything listed in the book from workshops to immigration lawyers to anything else you could possibly need in the business.
Sounds like we have a lot to watch out for. I did notice there was some buzz about your movie, The Big Shot.
Yes, The Big Shot, a comedy I was in, was recently picked up for distribution by Sony Pictures. We shot it in Los Angeles, and it's directed by Demetrius Navarro. It stars John Hennigan, James Russo, Malcolm Danare, and myself. It's a beautiful comedy about two producers who are threatened by their boss to make a great film, and they encounter all kinds of obstacles. Like, they have really bad actors in the film and the script is awful that their boss has given them. Also, they selected a horrible director to direct the film. They have to make some money out of this movie; otherwise, their lives are at stake.
So they decide in order to make money with this film, they have to kill one of the actors towards the end of the last shot called the "martini shot." In the beginning, some people thought that had to do with alcohol, so we had to change it to the "big shot" because a lot of people didn't know film terminology. So for that last scene, they hire a hitman to kill one of the actors because they think if they kill one of the actors, the movie's gonna be a hit just like all the other famous actors who accidentally died at the end of a production or something like that which causes people to want to go see the film. They actually give a couple examples in the movie about that.
I play John Hennigan's assistant. John actually plays the hitman. I organize everything for him so he can execute all his contracts. It's really funny. I can't tell you the ending, of course, but it's very clever. The fun part about the film is that it was selected at two film festivals–the downtown LA Film Festival, which is a pretty huge film festival in Los Angeles and the Cine Las Americas in Austin, Texas. My character's name is Chantal, and she was lots of fun to play. She is Parisian and it was lots of fun to do that accent. When you meet her, she's this sexy, confident, successful assistant and you don't immediately think of her as the assistant of a hitman.
I love the diversity of your roles. You seem so versatile, and that is something I admire about so many of the actors I meet today.
I've been very fortunate as an actor to be able to play different kinds of roles, and the fact that I speak multiple languages really helps me. I studied theater professionally, and we were taught the international phonetic alphabet, so I'm able to do multiple accents. I love playing roles with accents. It's so much fun. In fact, something I love about my career is that I do a lot of voiceover work. In fact, I have a voiceover demo reel in French and in English and soon I'll have one that has different languages–Hindi, Arabic, and Russian.
Christine, it has been so lovely chatting with you. You have such a great energy about you, and I can imagine that when you're talking about acting and the business, I bet your whole face lights up with passion. I can imagine it.
Thank you, Ruth, I am so excited to work with people who are just as passionate as me. In fact, I recently talked with a casting director in Montreal, and he said that he doesn't like it when an actor comes in and he can't see any passion. They just go through the motions, do their thing and leave. It means nothing. It wonderful when an actor comes in and has passion. He can always tell. They're not worried about how they're going to look in front of the camera. It's better when they are just into the role at hand and they're immersed in that role. They're not worried about anything else. They are in the moment.
Christine, how would you define a successful actor?
Well, I don't automatically think of somebody who's rich and famous. I don't think that means you're successful. To me, a successful actor is one who is passionate about what they're doing and they're able to make at least a comfortable living doing what they're doing. Successful actors should be excited about what they're doing.
I know you're a busy lady, but what do you like to do in your free time?
I love to watch Sex and the City. I have seen it so many times, but it never gets old. I would call it one of my guilty pleasures. I love to hang out with my family whenever I get the chance because I travel so much. And as you get older, you realize that you don't have as much time with your family as you used to. At some point, they will be gone, so I try to spend as much time with my parents as possible. My sister also comes to visit pretty often. Whenever I'm in town, I love visiting my friends and just hanging with them. I'm not really the party-type. I'm more like a hermit and stay at home because my job takes me away from home a lot. I also like to take acting classes when I have some free time because I want to keep practicing and honing my skills. I love learning new accents. I recently learned the Russian accent, recorded it, and sent it to my agent. But when I'm home, I'm ready to take a warm bath and read an inspirational book by myself.
One other thing I almost forgot to mention was the Josh Duhamel campaign. That was a huge campaign headed by GMC. The campaign had huge coverage all over major networks, including Fox News, Yahoo, the Huffington Post, and more. It basically reached an impressive 110 million viewers and we raised up to seventeen million dollars for those injured veterans. The money raised was to help them build smart homes I am very proud to have been a part of it.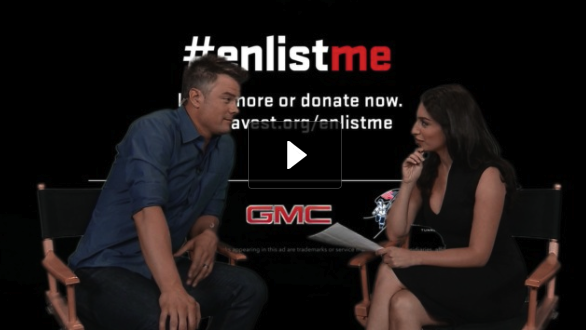 It's rather difficult to state what I appreciate most about Christine because as far as I'm concerned, she epitomizes the entire package. She's beautiful, talented, intelligent, witty, industrious, and most of all, passionate. In truth, I believe that acting and the entertainment industry fuels her soul, and there is nothing else in this world that motivates her in quite the same fashion. Instead of waiting for someone to make a positive difference in this world, Christine leaps headfirst (followed closely by her heart) and does all she can to help those who are less fortunate than she or could use a hand up. It is a sacred duty and responsibility that she does not regard carelessly, and her effervescent attitude about altruistic service in this world is infectious. Furthermore, her outlook on her career and life as a whole is one that all could implement in their day-to-day living. "Be true to yourself" and "don't get too comfortable." These two pieces of advice most resonate with me, and I believe that the principles transcend the world of acting. I think if everyone in the world attempted to follow these two simple pieces of advice, the world would be an exceptionally better place. But thankfully we have social champions like Christine who are willing to labor to the best of their abilities to attempt a valid, positive, and enduring change in this sometimes dismal world of ours.
So please check out all of Christine's links below and consider following her where applicable. While most of her works are not yet available for us to view, keep an eye out for this benevolent, bubbly, and gifted young woman. There is no doubt in my mind that as the days, months, weeks, and years proceed, Christine will continue to evolve as an industry professional, and it baffles the imagination to think what she may be doing as she continues to pursue her passions and dreams. And I know I want to be there to witness all the excitement firsthand!
FOLLOW CHRISTINE
Official Site: www.christinesolomon.com
IMDB: http://www.imdb.com/name/nm2555010/
Instagram: www.instagram.com/christinesolomon
Facebook: www.facebook.com/ActorChristineSolomon
Twitter: twitter.com/MsChrisSolomon