I was sent this product in exchange for my honest review. I was not financially compensated and all opinions are 100 percent mine.
If you're anything like me, you probably use magnets to put things up on your refrigerator such as menus, schedules, calendars, notes, etc. But most of the time, those magnets are very week, and you have to use multiple magnets (which is a real pain).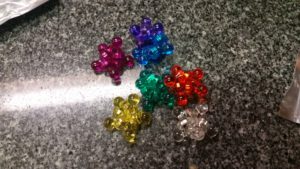 Welcome to the next generation magnetic pushpins. And guess what–you only have to use one! These little magnets are colorful, cute, but also very strong! And with the StickTackMag Magnetic Push Pins BIG 35-Pack , you only need to use one magnetic push pin to pin up a piece of paper. I could tell from the moment I picked up these wonderful items that they were going to be fantastic! And the best part about it is they hardly take up any room as far as storage goes. They are so incredibly functional!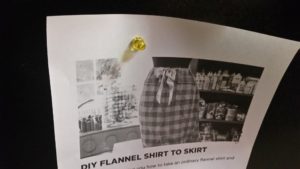 So if you are looking for the best kind of magnets for your fridge, you need look no further! You're going to be pleasantly surprised with the versatile nature of these magnets. And the colors are unbelievable! I couldn't get over how vibrant they were! We have three fridges/freezers in our house, and these are exactly what we needed. So I cannot recommend these highly enough. You will not be sorry.
And with it being time for the holidays, imagine the possibilities!