In my opinion, Hallmark consistently hires top-notch casts and crew for their numerous films and shows. While I may not personally deem everything on the network my absolute favorite, there are a plentiful amount of movies that resonate with me and/or are just enjoyable and entertaining to watch. In the case of writer Rick Garman, he has provided the network with some of my favorite movies (I truly LOVED The Perfect Bride this summer!). Because of his substantial work with the beloved Hallmark network, I recently asked him for a brief interview to which he readily agreed. 
RH: Why did you decide to become a writer, and specifically a screenwriter? What kind of training have you had?
RG: I moved to LA when I was eighteen to attend an acting school but decided not long after graduation that it wasn't for me.  Writing seemed like a much better path for me so I started with plays and moved on from there.  I haven't had any formal training other than doing it for a long time.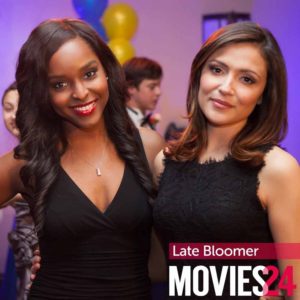 Your first listed screenplay is Late Bloomer. How did that job come about, and what are your memories of working on it?
A friend of a friend (who has since become my manager) connected me with PixL, the channel that made Late Bloomer when they were looking for new writers to take on projects.  This one started as just a title – I came up with the story and then wrote it.  It was a long process – about a year – and we went through lots of different story directions before finally settling on the one that was made, but it was a lot of fun and exciting.  I had written lots of movies before that, but none had been made, so it will always have a special place in my heart.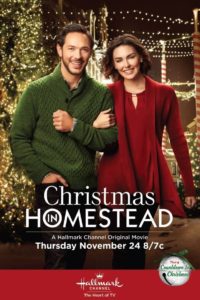 I believe your first Hallmark screenplay was Christmas In Homestead. How did you get the opportunity to work for Hallmark?  What was the inspiration for writing this film?
Once I had done several for PixL, my manager got me in front of Hallmark when they were looking for Christmas movies.  I don't really remember the genesis for the idea, but there was something that appealed to me about a worldly movie star being transported to this tiny Iowa town where she unexpectedly finds love and remembers what Christmas is all about.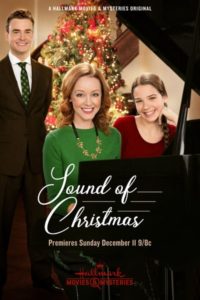 You also wrote Sound of Christmas. How did this one come about? How long was the writing process before it was greenlit?
Sound of Christmas happened very quickly.  It was a rewrite of an existing script (as opposed to Homestead, which was my original idea) and they were literally just weeks away from shooting in Canada.  I pretty much started over and did several drafts of the script in a couple of weeks.  Despite that, I think it turned out really well.  Generally speaking, I'm a very fast writer so more of these types of last-minute rewrites have come to me since then.

You also wrote Bad Date Chronicles which recently aired on Pixl. What was your inspiration for writing that one?
This was another rewrite of an existing script.

I notice a couple other films I'm not familiar with–Once Upon a Date and Same Time Next Week. What can you tell us about the status of these?
Same Time Next Week recently aired on PixL, and it's one of my favorites – also a full rewrite of an existing script, but it turned out great!  It's about two people who have lost their spouses who connect as the woman tries to finish her late husband's bucket list.  So it has humor and romance, but also a depth of emotion surrounding loss that gave it a lot more resonance that you would normally expect from these types of films.  I'm really proud of it.

Once Upon a Date was also a full rewrite of an existing script and it's about a woman who helps her dad at his fairytale children's theater and finds herself sparking a romance with the son of the wealthy land developer that wants to tear the building down to make way for a hotel.  It's cute, very romantic, and has a sweet touch to it.  It stars Katrina Bowden from 30 Rock and Dean Geyer, who was on Glee and should be airing sometime in the next couple of months.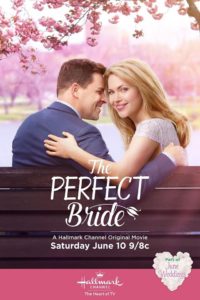 Hallmark viewers saw The Perfect Bride this summer. What stands out to you about that screenplay? 
I loved the way this one turned out.  The acting and the directing were fantastic and they really captured the somewhat offbeat nature of what these people are doing – a bridal boot camp that is about more than just exercise.  It was challenging because you ultimately have two people who are falling for each other when one of them is already involved with someone else, so navigating those tricky waters without anyone becoming a bad guy is not easy.  I think the script accomplished that but the actors really sold that.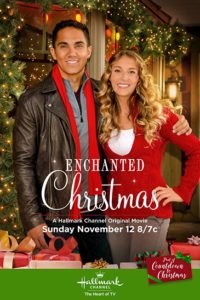 This Christmas we get to see the film An Enchanted Christmas with the husband-wife team Alexa PenaVega and Carlos PenaVega–their first for Hallmark together.  How did this film come about?
Once again, a last-minute rewrite.  They were planning to shoot this in just a few weeks when it got to me and I started over with the basic concept and did the whole thing, a new script and several drafts and polishes, in about ten days.  I got the chance to go to the set in Utah and everyone involved with the film – the producers, the director, Alexa and Carlos – was so nice and so dedicated to what they were doing.  This one is going to be special and I can't wait to see it, airing in November on Hallmark Channel.

What do you appreciate most about writing for Hallmark? 
Mainly the people that I am working with.  Everyone has been very supportive, encouraging, and kind to me and they certainly have been keeping me busy!!

Were you able to visit any of the sets? Any memories to share if you did?
As mentioned above, I went to the Enchanted Christmas set in Utah, which was lovely.  I also visited the sets for Late Bloomer, Once Upon a Date, and Christmas in Homestead.  Late Bloomer was great because it was my first one and so I was very overwhelmed by the whole thing.  Christmas in Homestead was a lot of fun as they took this small town in Georgia in October and transformed into an Iowa Christmas with snow.  The had the entire town square covered in fake snow and holiday decorations and literally hundreds of extras and crew around and at one point I just shook my head and said, "This is all because of something that came out of my head."  It continues to astound and amaze me with every one that gets made.

Any other upcoming works you can mention?
A lot, actually… in addition Enchanted Christmas, I am doing: another Hallmark Channel movie called Christmas in Evergreen, which should be airing in November or December; a winter-themed Hallmark Channel film for actress Rachael Leigh Cook called Frozen in Love, based on her original idea; a New Year's Eve themed movie for Hallmark called A Royal New Year's Eve; and several more for next spring and summer.  



I have several other non-Hallmark things in the works that I can't really talk about yet, but I can say that the second novel in my Interitas series (interitas.com) will be out in early 2018 so that's exciting.

When not writing, what do you do to relax?
I like to travel (I recently went to New Orleans and then in October, I went to Atlanta and Savannah, my favorite city in the world) and I am an unrepentant TV junkie, so I love to binge-watch shows (recent favorites include Ozark and Orphan Black, which are obviously much different than Hallmark programming!).  But writing doesn't seem like work to me.  Even when I don't have something due, I often will write one of my own projects because it relaxes me, gets me out of my own head, and allows me to connect with characters that often wind up feeling like old friends.
Where to start….well, Rick is definitely "my kind" of writer! I simply adore the fact that he writes quickly (I do that too, often much quicker than people can believe). Additionally, the fact that he has genuinely connected with these family-friendly films gives me an immense dose of respect for him. While I realize he may one day decide to veer from this brand and write a thriller for Lifetime that is dark and foreboding (his book series is a supernatural thriller after all), I sincerely believe that no matter what he writes, it will always connect with the viewers (or the readers) on a somewhat more profound level than most of these made-for-TV films that are regularly released now. Furthermore, I tend to think he will customarily add his distinctive touch to these works (as opposed to the ones I often watch that seriously "anyone" could write). I am a staunch supporter of writers like Rick, who possess the innate skillset to write in a variety of genres while still developing and remaining true to their own signature style. As far as I'm concerned, from this moment on, seeing the name "Rick Garman" on a work is going to practically guarantee to me that this is an above average film with a dynamic, entertaining story that is practically compelled to resonate with me in some authentic way. I have truly become his super fan!
So please be sure you do the following:
 Please tune in for the following "Rick Garman" premieres on the Hallmark Network: Enchanted Christmas Sunday, November 12th on the Hallmark Channel; Christmas in Evergreen Saturday, December 2nd on the Hallmark Channel, A Royal New Year's Eve Saturday, December 30 on the Hallmark Channel
Please check out all the links below and follow Rick where applicable. After all, he's a pretty darned good screenwriter, right? I believe all Hallmarkies will enjoy connecting with Rick and supporting his works. In my humble opinion, he's more than earned it!
FOLLOW RICK