In case you were unaware, Hallmark's annual Countdown to Christmas programming is in full swing on its popular Hallmark Channel. In fact, they started showing Christmas movies before Halloween. Due to my unapologetic Hallmark addiction, I typically am well aware of all the programming, but I admit that my venture to Vancouver, BC for the third Hearties Family Reunion a couple of weeks ago has put me slightly behind (not that I'm complaining, and I promise you won't be either once you read the interviews I "snagged" while there). Nevertheless, the moment I realized that Hallmark's upcoming movie this weekend, Miss Christmas, was based on a novella of the same name, I leaped at the chance to interview the author, Gigi Garrett (also known as Gwendolyn Heasley). She quickly agreed to an impromptu interview, and I am thrilled to share it with you, my lovely readers!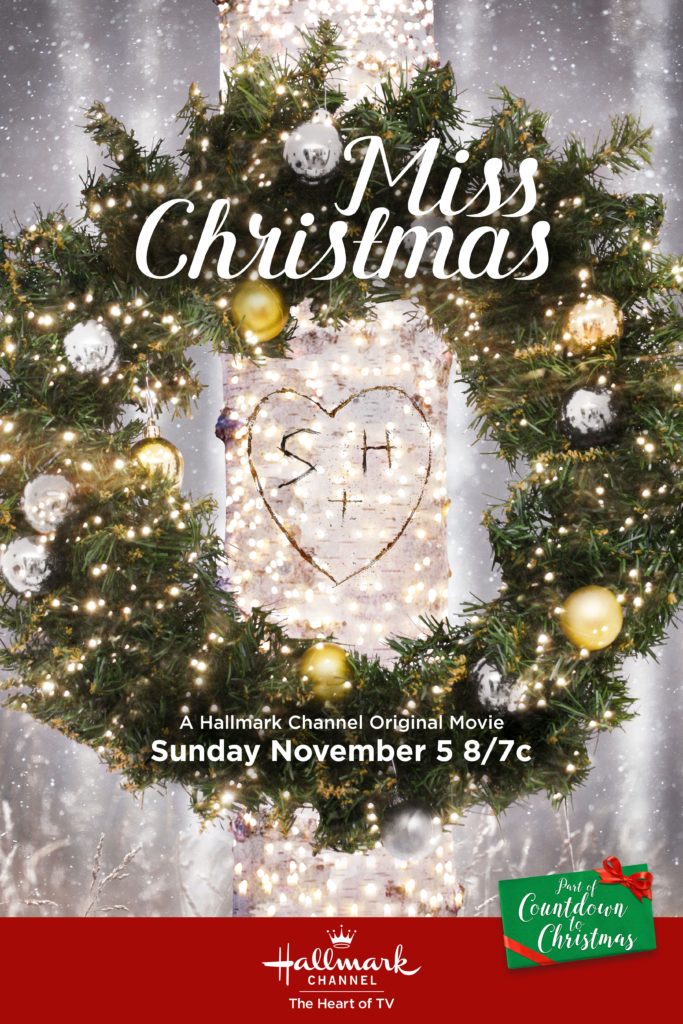 RH: What inspired you to become an author?
GG: The Baby-Sitters Club book series inspired me to be an author! I would wait at the bookstore for the next book in the series to arrive on the truck! In fact, I didn't just want to be an author! I actually wanted to be the author of those books, Ann M. Martin! Since she was taken, I had to write my own books.
I understand you studied journalism in college. What were your career goals upon receiving your master's degree? 
I think I had some Manhattanite vision of me working at a magazine a la "Devil Wears Prada"! While I like fashion, I don't think I would've actually thrived in that environment! But I do think that was the initial 23-year-old goal. But writing had always been my passion, so journalism seemed like a (somewhat) practical path. I love the research process that goes along with journalism, but I also love the freedom of fiction.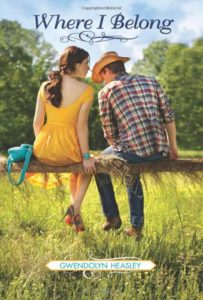 What was your first published work, and how did it come about?
My first book is a teen book called Where I Belong, and it's a story about how the recession changed family's lives. In this case, a teen Manhattanite moves to Texas with her grandparents after her Dad loses his job. It's the story about losing everything but finding everything at the same time.
I wrote it during the recession. I was inspired by how the recession changed families and in some cases actually brought families closer together again.
You have written books under both your real name and a pen name. Please explain to us why.
I wanted to separate my young adult books from my adult romance books. They are all clean, family-type stories but I thought it would be a good move to keep the "brands" separate.
What inspired your novella Miss Christmas? What do you hope viewers/readers will take away from the story?
In New York City, there was a real Mr. Christmas named David Murbach: it was his job to find the perfect tree for many years. In the newspaper, I read about him and the process of picking the tree. Inspired, I wrote a picture book about him the process of finding such a major and perfect tree.
Nothing ever came about with the picture book, but I loved the idea! A few years later, I thought, "What if it was 'Miss Christmas'? What would having a job that's Christmas all year be like?" And voila, the idea for Holly and the movie was born!
Plus, I'm a total Hallmark and Christmas junkie myself so writing a Christmas book and having a Hallmark movie was always a bucket list item! I feel thrilled that it happened! Truly best Christmas present ever.
With this being your first Hallmark movie (in fact, your first movie period), how did it come about?
I emailed Hallmark with my novella and proposed it would be a good movie, and they said yes. There were a few minor steps in there as well, but it was truly a dream come true! I feel so honored that the network agreed this novella was so very Hallmark; it has great family values and a healthy dose of romance.
I don't think you went to the set, but is that something you hope to do in the future (assuming that more of your books will be made into movies)?
I was so disappointed that it didn't work out for me to visit the set! My only hope is that I'll have more books made into movies, and I'll be able to go! I'd love for my kids to get to be extras! That would melt my heart!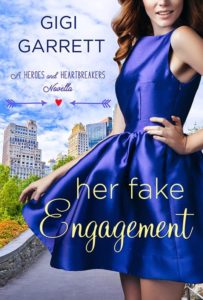 Any other upcoming works you can mention?
I recently published another novella, Her Fake Engagement, with St. Martins! It's the story of a girl who meets the guy of her dreams —at her own fake bachelorette party! It's light and fun, and I would love it to be a Hallmark movie!
What is your favorite Christmas memory? What is your favorite holiday tradition?
My dad is the master of the Christmas tree. Spending an entire day decorating the tree with him was a true gift. We even have an order and design plan for all the ornaments. The angels go on top with the birds! The big Santas go on the bottom! I think what makes a tree perfect is truly no two trees are like.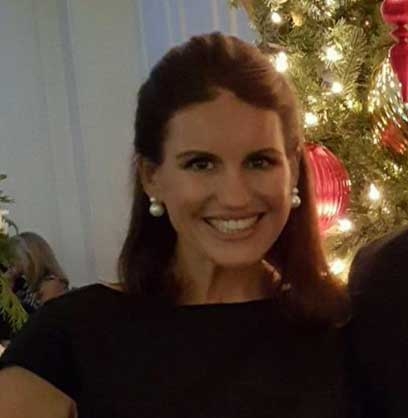 As an interviewer, I am well acquainted with the difficulties that can arise when an author longs for his/her book to be fashioned into a movie. It can be a long, arduous process with incalculable disappointments and heartrending rejections along the way. However, in the case of Miss Christmas, Gwendolyn's intrepidity and ambition amaze me. I do not know how many young authors would have had the courage to email a beloved network a copy of their story and propose it as a potential Christmas film. Additionally, the plurality of authors who could muster the fortitude to take such a step often faces an almost certain "no". However, God must have smiled on Gwendolyn's spunk and drive because as we viewers will soon witness, this author's dream has come to fruition. 
I would invite everyone to tune in on Sunday, October 5th to the Hallmark Channel for the premiere of Miss Christmas, a Christmas movie based on the novella of this sagacious author who is already planning her next potential Hallmark film. Furthermore, while you await this delightful premiere, be certain that you grab your free Kindle copy of Miss Christmas on Amazon before the deal expires (it's free through Sunday). I would also encourage all my readers to check out Gwendolyn's links below, and if you are so inclined, consider perusing her other books as well. While she is still relatively new to the profession of author, there is no doubt in my mind that she is passionate about family-friendly romances, a perfect fit for Hallmark readers and viewers alike. Moreover, her business expertise appears to have aided her in clenching the first "bucket list" deal of her career, and I greatly anticipate more of her sweet and wholesome stories coming to the Hallmark network for many years to come! 
FOLLOW GIGI (GWENDOLYN)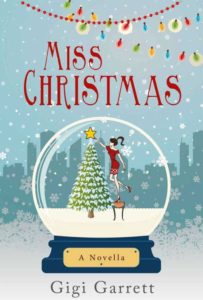 GET THE KINDLE NOVELLA MISS CHRISTMAS FOR FREE NOW THROUGH SUNDAY (11/5)
WATCH THE HALLMARK MOVIE MISS CHRISTMAS SUNDAY (11/5) ON THE HALLMARK CHANNEL!