Because David Haydn-Jones was a long-term guest star on season twelve of Supernatural where he portrayed the incomparable Mr. Ketch, I found myself thrust into a new community of fans as well as a steady stream of splendid actors with whom I was previously unfamiliar. Due to David's unwavering support for his fellow actors, I "discovered" Chelsea Gill, an actress of whom he spoke very highly. Recently, she agreed to answer a few questions about her career as well as her various experiences within this industry.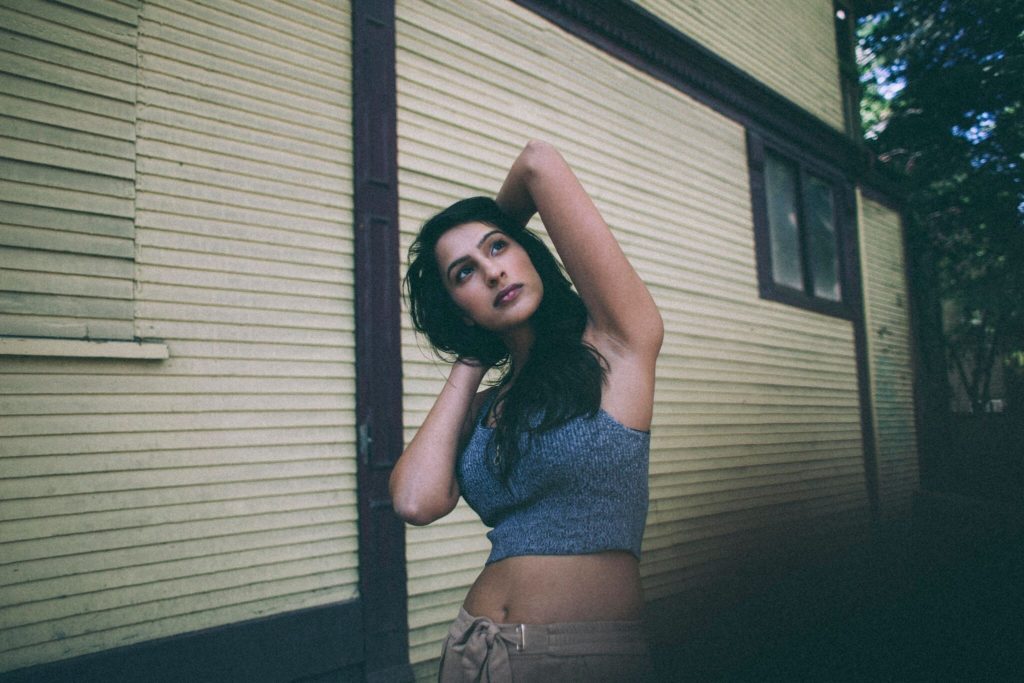 RH: Why did you decide to become an actress? What kind of training have you had?
CG: I've always loved the world of film and TV. I was enthralled with the magic of it. I was the kid who always pretended she was in a movie singing and dancing while annoying the whole family. When I was in elementary school, I had a drama teacher who tried to persuade my parents to enroll me into acting class. I think my parents thought it would be too hard so they never looked into it.
It wasn't until grade eight that I realized I can really do this. I found an agent with my mother's help and I started taking classes. I knew instantly that I was exactly where I needed to be. I love breaking scripts down, looking into someone else's world, why they do what they do, why they feel the way they do and then bringing it to life in order to connect to other people and remind us all that we're human. It's inspiring and I truly love it. It's where I feel the most free. Acting is a privilege and I'm incredibly grateful for every minute of it.
During high school, my parents split up so my focus had to change, but once I enrolled into University to study Kinesiology, I realized I wanted to get back into acting. I was able to find a class that worked around my school schedule so I started auditioning again, and thankfully I've been working ever since. I've studied at various different acting studios, but right now I'm studying with Ben Ratner and I've also been studying with Tammy Gillis for three years now. She's been incredibly supportive since day one.
What was your first professional role? What are your memories of that experience?
My first professional role was for the TV show Mistresses. I felt a wave of gratitude while I was on set. I asked to watch the other scenes so I could learn more and experience as much as I could. I sat behind the screen and watched the director give notes to the other actors. I observed how each take changed and I took notice of the work ethic that's required on set. I also thoroughly enjoyed meeting the cast. I first met Rochelle Aytes. I remember thinking "Wow, she's even more gorgeous in person!" And she was very humbling to talk to.
You've appeared on The Romeo Section and The Arrangement–any notable behind-the-scenes stories or special memories you want to share about either of those?
Romeo Section was exciting because there was a huge stunt scene, and it was the last day so everyone was in a fantastic mood. It was one of my absolute favorite sets to work on because the cast and crew were incredible! Chris Haddock was very supportive and I treasured every moment on set. Also, I have to admit it was definitely fun being a cop for a day.
When I think back to The Arrangement, I remember the pouring rain during the wedding scene! As soon as I heard "Cut", the umbrella was on me and we all ran for cover in our heels! What I loved about my character Rebecca was that she had no idea what was troubling the main character, Megan. I enjoyed playing the awkward moments in the scene, and it was very easy to work with Christine Evangelista.
I noticed you were also in two episodes of Supernatural last season. How did you land those roles, and what are your memories from filming? What did you enjoy most about portraying Paige? (David Haydn-Jones spoke very highly of you.)
I felt like a kid on set! I've been a fan of the show for a long time, so it was a surreal experience. Actually, I was asked to return for the second episode so that was a pleasure, and it was the first time I worked with my friend, Serge Jaswal, who also plays a tech.
I enjoyed the fact that Paige was able to interact with so many fun characters like Lady Bevell, Mr. Ketch, and Dr. Hess. The cast was inspiringly talented. Also, it was my first death scene experience so I'll always remember that thrill!
Working with David was a gift. He made me feel blessed to be on set and I learnt a lot from him. He's honestly one of the most open and giving actors I have ever met on set. He made my experience on Supernatural even more memorable.
I see you are going to be on an episode of Altered Carbon. While I know you probably can't tell us much about your role in the show, what can you tell us without spoiling anything?
I can say that it's very futuristic. The cast is very unique and you'll see how they have a strong bond on and off screen. Other than that, I can't say anything yet except it's going to be an exciting series!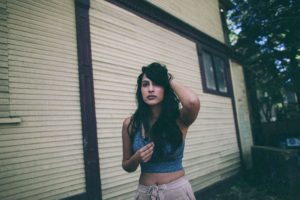 I see you were in a recent episode of Supergirl. What can you tell us about your role and that experience?
I don't want to say much about the episode for those who haven't seen it, but it was a very different experience compared to my other roles.  I look forward to continuing to hear what everyone thinks of it.
I think your first movie was My Baby is Gone! that just premiered recently. What was that experience like, and what was it like working with that amazing cast?
My favorite part of working on that film was being directed by Steve Bacic. He created a welcoming atmosphere and he's hands down one of my favorite people in this industry.
Any other recent/upcoming works you can mention?
Supergirl aired on the 16th of October (you should be able to find it on demand or online) and then I'm hoping to work on an independent film in the next few months.
Do you have aspirations to write/direct/produce?
Definitely. Currently, I'm finishing my degree so I don't have a lot of spare time. However, I recently spoke to a friend of mine about creating a short film within the next month, so I'm excited to see how that pans out.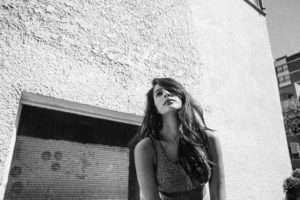 When you are not working, what do you like to do for fun?
I've been playing piano since I was four years old, so it's my escape from everything in life. I also love dancing, but my favorite thing to do for fun is simply listening to music. I listen to a wide range of artists ranging from Erik Satie to Elton John to Tupac and Kendrick Lamar. Acting and music are my two strongest passions in life.
What is the best thing about being a beginning actor in today's entertainment business? What is most challenging?
Nowadays, we have a lot more opportunity to create our own work and get it out there which allows more freedom for creativity. Compared to even five years ago, there are more ethnic roles being written, which I appreciate.
I can only speak from my experience so adjusting to the lifestyle was the most challenging for me. It's taken me some time to develop a balance between the acting world, school and finding time for the important people in my life. Also, it's very easy to be hard on yourself in this industry. I've had to learn to develop certain skills to prevent myself from being overly critical. I'm learning to simply trust my journey and remember at the end of the day, it's all just play.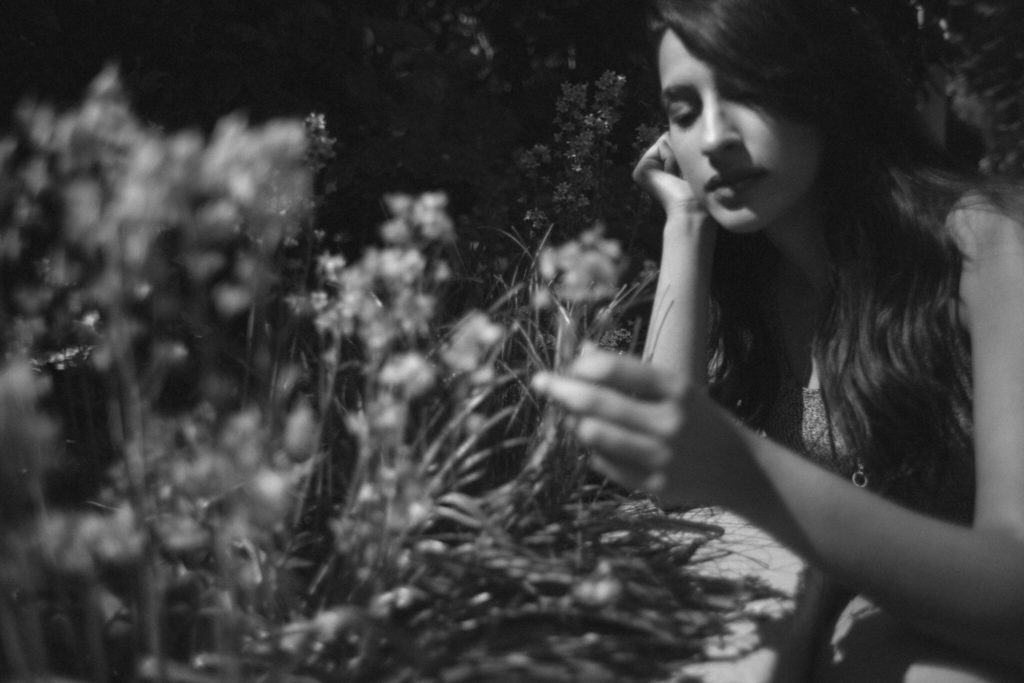 Sometimes in this business, young people become jaded or overly confident. It is rare to find someone of Chelsea's experience who is grounded and committed to accomplishing her dreams in spite of any obstacles. All too often, actors enter the business with expectations of overnight success or even celebrity ambitions. Thankfully, Chelsea is neither of these; she is focused on what really matters–honing her craft, remaining humble, and savoring each experience, no matter how seemingly insignificant. While I do not personally know Chelsea other than my brief interactions with her, I am convinced that she possesses the skillset and drive to become a successful working actor in an industry that frequently attempts to squash the passions of those who choose to walk the jagged, but rewarding path towards their goals, visions, and dreams. While she has the innate enthusiasm required to ensure a positive outlook, she also maintains the fortitude and inclination that refuse to permit her to capitulate. And the fact that David speaks approvingly of her…this is merely the icing on the cake.
If you have not had the opportunity to watch Chelsea in Supernatural or in any of her other roles, I invite you to do so as soon as possible. Additionally, if you are so inclined, please check out all her links below and follow her where applicable. As her career continues to unfold and new opportunities come her way, I am unbelievably excited to witness every success for her in the future and rest in the security that I had the honor of following her almost from the beginning (and maybe I contributed to that success in a tiny way as well!).
FOLLOW CHELSEA
Interested in subscribing to all my site's updates? Subscribe below!