When I was interviewing Mel Mack, the writer/director of Touching Mary, she directed me towards an actress whom I had recently seen in a Hallmark film, Kim Baptiste. Although life got somewhat in the way on both of our ends, I am happy to finally share with you this amazing interview I was honored to have with the lovely Kim.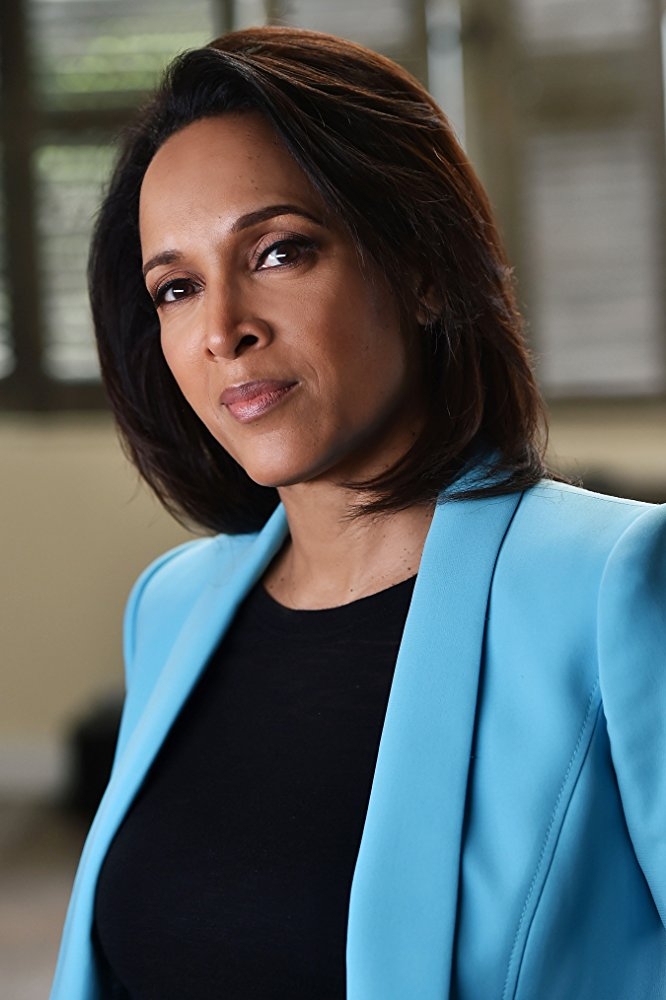 RH: What inspired you to become an actress? What kind of training have you received?
KB: My first day auditing Katz Acting class. Moments before class, I asked myself, "What am I doing here?" Then, Jerry Katz began speaking to the class with such passion, and scene after scene was performed. It was truly amazing to see such talent and to be moved so honestly by the actors in the class.  I knew then I wanted to be an actor and that acting required dedication and training. I studied the Ivanna Chubbuck Technique, "The Power of the Actor" with Jerry Katz for three and a half years.  I continue to train with other coaches through workshops, online classes, and private sessions. 
Please tell us about your experience working as a stand-in for Paula Patton in Deja Vu. How did that come about? What are your memories of being on the set?
I was initially booked to work as a locations stand-in for Paula Patton. When I completed that, I was asked to be an extra in a River Boat scene in the film. I agreed and while working as an extra, fortunate for me, I was approached to be the stand-in for Paula Patton which required me to work when she was scheduled to work. My most memorable moment on-set was standing in for Paula while Denzel Washington rehearsed a scene whereby Denzel walks up to Paula and is face-to-face with her. Denzel did the walk-thru with me four times.  It was a "wow" moment. Paula was sitting on the side (on-set). She looked at me, smiled and motioned with her hand in a clawing motion and growled jokingly. She has a wonderful personality and was very personable. 
Please tell us about your work in the TV shows NCIS: New Orleans and Zoo. How did you get those roles and what was the on-set filming experience like? 
NCIS: New Orleans was the second TV series I booked and it was very exciting and scary at the same time. Filming moved very quickly and it was the first time I experienced several script changes while doing a scene. It was an awesome experience playing Dr. Anders. I would love for my character to return (hint, hint).
Working on Zoo was pretty sweet. I played a coroner and my scene was with the lovely Actress Nora Arnezeder. I got to work with crispy dead bodies, which was pretty cool. Unfortunately, the story line went left and my scene got cut. That was the first time I experienced a scene cut in a project. The cast and crew were great and my stand-in was awesome.
You were cast in the TV movie I Killed My BFF.  How did you get that role, and what did you find interesting about your role? How was it different filming a movie as opposed to a TV show?
I Killed My BFF was my first TV movie for the Lifetime Network. I was submitted by my agent and had the awesome opportunity to audition for several roles. Initially, I was cast as the lawyer, but that changed to Detective Lund the day before I was scheduled to report to set. I enjoyed playing the role of a strong woman. Detective Lund was a fun role to play.  I was somewhat disappointed that I didn't get to use a gun (lol). The difference is time. TV tends to move at a faster pace than movies.
You were in the Hallmark film The Ultimate Legacy. With this being your first time working for Hallmark, what do you like about working for the network? What did you like about this film and your role? 
It was an honor to work on The Ultimate Legacy as it was the final chapter in the trilogy of the Ultimate movies franchise. Most memorable was working with legendary veteran actors. It's an inspiring film which reminds us of the important things in life. Kindness to others, forgiveness, hard work, and how helping others can change the world.
Hallmark is a network known for its family-oriented movies and the opportunity to be part of the movie and associated with Hallmark is amazing. My character, Angelica Hamilton, played a major supporting role with a story arc all of her own. The challenge was to make sure I showed range. Angelica was a no-nonsense, smart, compassionate lawyer in her grandfather's firm and served as a lieutenant in the army.
I know you were cast in the short film Touching Mary, and the director Mel Mack spoke very highly of your work and was blown away that you were willing to work on this short. What drew you to this film and your role?
Touching Mary came to me at a most challenging time in my life. I was caring for my mother who was in the last stages of Alzheimer's. I needed an outlet to express everything I was going through as a daughter and caregiver. So when Mel emailed me about her film and offered the lead role of Cathy, I was thrilled for the opportunity to set free my emotions through Cathy. I was drawn to Cathy, a massage therapist who was dealing with loss, grief, and fear of loneliness. Cathy also cared for her mom who passes away in the film.  Cathy's need to escape from her reality of having to deal with her mom's death engages her in an unlikely relationship with a homeless woman.
You have been an active member of the indie film community. Why do you feel that indie film has become so popular, and why do you think it's important to support indie film?
It's so important to support independent filmmaking. Independent filmmakers don't have the luxury of big studio budgets and so they are left to hustle hard to get their films made. Moreover, as an actor, independent filmmaking offers more opportunities for actors to work and that is a wonderful thing. Opportunities I'm happy and grateful to have experienced and hope for more in the future.
Any upcoming works you can mention?
There are a couple of projects in the works. One would reprise a role I've played, but I leave all that to the universe to manifest.
Do you plan to do any writing/directing/producing in the future?
I have a story in me to tell and believe in time, I will definitely take pen to paper.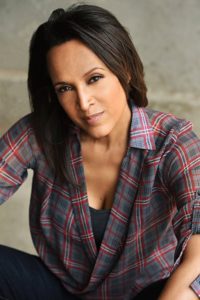 As a woman in the industry, have you experienced any gender bias? What positive changes do you see in terms of gender/racial bias in the entertainment industry?
I believe women have begun to emerge in this industry. Not as fast as we would like to see, but it is happening. And their presence is being recognized. A positive change that I see is more African American actors and actresses in TV series in leading and major supporting roles. That is inspiring. I would like to see that crossover into movies.
Are there any charities or causes about which you feel strongly? 
You would never think it possible for a mother to forget her son or daughter. And, then your mother is diagnosed with Alzheimer's. I call it "life's eraser". It's heartbreaking, but you learn to value those brief moments when they say something to let you know they remember you. Having recently lost my mother to Alzheimer's, I know how devastating this disease is and how critical it is that caregivers are knowledgeable about Alzheimer's, kind, and extremely patient. More importantly, caregivers are sometimes the forgotten ones and do not receive the support they need.
What do you do to unwind in your free time?
I enjoy listening to music; it's a form of therapy for me. I also enjoy watching movies with my husband. Food is top on my list as long as I don't have to cook (smile). I love to eat and my favorite part of a meal is dessert. So exercising is a must and is part of my daily routine.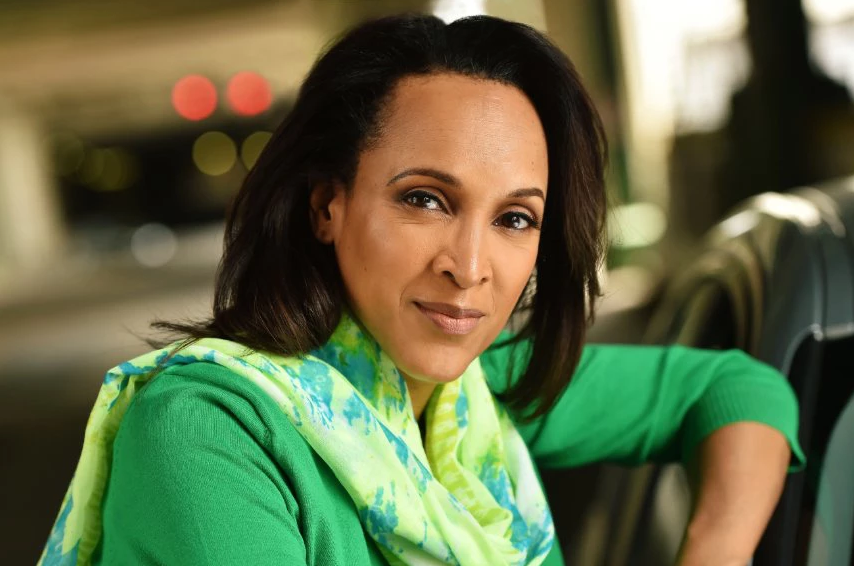 I cannot completely empathize with Kim as my father who is suffering from Alzheimer's is still living although has had the disease for a number of years. But sadly, the disease is slowly causing his brain functions to decline, and in reality, I know it is only a matter of time before it will affect him adversely. It's one of the reasons I returned home many years ago because of his declining health. My heart breaks for Kim, but as she told me, her mother is at peace now, and she has been able to return to her acting life, which I am sure is at least a solace to her as well. I appreciate the fact that she was willing to share with me, and furthermore, she has been patient as she has waited for this interview post since my life has been extremely busy this summer as well.
As an actress and as a person, Kim has that special quality that just causes you to instantly connect with her whether on a television screen or in a casual conversation. She never comes across as anything but kind, that is, unless her character is a bit gritty, then her powerful, innate skills erupt, and she gives a performance that seems so authentic you cannot help but view her exactly as that character while on the screen. She always immerses herself fully in her roles, and when necessary, she draws on personal experiences to create that sincere connection between her and the character. Kim is one who may not be instantly recognizable by name nor face, but once you see her in film or on your TV screen, you will never forget her performance as she has an imposing presence that is more memorable than some of the working actors today who merely put in their time and don't rise to the occasion no matter the size of the role.
I would invite everyone to check out all of Kim's links below and follow her where applicable. She is a positive light in an industry and a world that often puts forth far too much darkness and negativity. I appreciate her giftedness, but I also appreciate her willingness to inspire and truly share her love of storytelling in such a genuine and connective way.
FOLLOW KIM