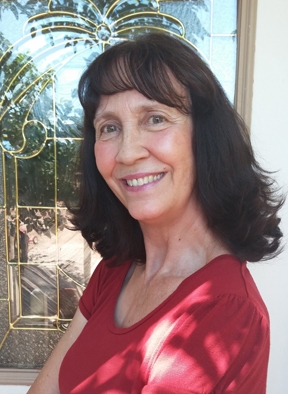 Linda Weaver Clarke is the author of 22 books: historical romances, period romances, a romantic cozy mystery series, a mystery suspense series, a children's book, and non-fiction. She has also traveled throughout the United States giving lectures on writing techniques. All her books are family friendly. She lives in Color Country, which is located in southern Utah among all the red mountains.
Linda Weaver Clarke is having a Book Giveaway, which will last until Aug 21st: Every visitor will receive 7 EBOOKS FREE if they preorder the Historical Romance: The Fox of Cordovia. For these promotional giveaways, go to https://lindaweaverclarke.wordpress.com.
RH: Please tell us a little about your background and what it was as a child/young person that drew you to writing?
LWC: When I was young, I loved adventure and romance, so I decided to write little plays with that theme and I added songs to the story. When I grew up, I realized that I hadn't changed in my preference for adventure and romance.
Why did you decide to finally follow your dreams of writing books? 
It all began when I finished writing my ancestors' biographies. When I was done, I turned to historical fiction. You could say that my ancestors were the inspiration for getting me started. After writing several historical romances, I wrote some cozy mysteries but came back to period romance after a while. I love writing about days long past.
With so many historical romances out there, what do you believe makes The Rebel Series unique and different? 
This period romance is unique from other historical romances because it is set in a "make believe" world or country by the name of Cordovia. In this story, the people are struggling and have a desire to be free.
The Rebel Series is a mixture of romance and adventure. I absolutely love stories that are page-turners, which have some mystery and suspense. I love a romance where the man and woman know they are meant for one another and have a strong belief in God. Even though there are trials along the way, they never give up on the other. I also like strong women characters in a story.
This is a swashbuckling romance set in the late 1700s. It's during a time when men defended a lady's honor and treated women with respect. The women, on the other hand, were not pansies by any means. My great, great grandmother lived back then and she was brave and independent. I love the fact that people fought for what they believed in and wanted to be free.
What is your overarching purpose in writing this series?
The Rebel Series was inspired by the stories of the American patriots who fought to be free from the dictatorship and tyranny of a king. It's a theme that is dear to me. Liberty is something that I cherish. It's a precious gift given to us by those who fought so valiantly. The miracles that happened during that war made me realize that God was watching over us. When I read the stories of the American Revolution, my heart swells with gratitude for those loyal patriots. When I look at our flag and pledge allegiance or listen to The Star Spangled Banner, tears well up in my eyes.
How many books do you plan to have in this series?
There are only 3 books in The Rebel Series. The Rebels of Cordovia is about a country that wants to be free. In this battle for freedom, a love story begins to blossom. Daniel, a rogue and a leader of the Freemen, doesn't realize that the sweet feminine woman he has met and is falling for happens to be the leader of Robin's Rebels. Realizing the importance of uniting all the rebel groups, Daniel tries to recruit Robin's Rebels but they refuse. Now he has to find a way to convince them. When he finds out the leader is actually a woman, what will his reaction be?
In The Highwayman of Cordovia, the people enjoy their new-found liberty, but all is not well. A group of powerful men plan to take over the small country and replace the leader with a king. With the help of a bold highwayman and a pastor's daughter, they try to save their country from being taken over by a power-hungry leader. As they strive to stop the Kingmen and thwart their plans, Christine finds herself falling in love with Austin Knight. The only problem with their relationship is that she thinks he is her knight in shining armor instead of a highwayman. If she finds out his trade, what will her reaction be? As a pastor's daughter, will love override her values?

The Fox of Cordovia is the last book in this series. In this swashbuckling romance, a sinister plot has just been uncovered and its up to a former patriot and a young nurse to discover who is behind it. Caroline is engaged to the future mayor of Laketown, a man of influence and greatly respected. But all that changes when she overhears a conspiracy behind closed doors. After being discovered, she runs for her life. Caroline needs to report her findings, but whom can she trust? When she asks Jesse Conover for help, the adventure begins.
Why do you work so hard to ensure that your books are family-friendly? 
I believe it's because of my religious background. I want to write clean and adventurous stories because those are the type of stories I enjoy reading. Below is a letter that someone wrote to me, which is the very reason I write family-friendly stories.
"I have complained for over a year about not being able to read a really good, satisfying book. And believe me, it seems I have read EVERYTHING!!!! When I walk into the bookstore or library I always ask if they would be able to recommend a morally clean, fun book without a bunch of swearing, sex or violence, but yet still attention grabbing right away and attention sustaining. I have truly gotten some looks with that request! Well, wouldn't you know I finally found exactly what I was looking for in your writing. I try to be selective in what I read, therefore I end up going back to the classics. I can't wait to read the next books. Thank you, thank you, thank you. Sincerely, Jane Middlesworth, St. Louis, Missouri"
This is the very reason I write family-friendly books.
In this day and age when there are so many books that flood the system, how does an author set about getting his/her book noticed (at least in your experience/opinion)?
The best way to get your book noticed is having as many bloggers as possible interview you and write a review about your book. That's the best and most effective way because friends have more of an influence than a newspaper review.
Is there a character in this series with whom you most identify? Why?
Each of the main characters is unique in his or her own way. In fact, I feel as if I know them personally and could identify with each one. All my heroes in this series are rogues with a sense of justice. They help the underdog and fight for the right to be free. They hate injustice and will fight against it with a vengeance. They are chivalrous and will defend a woman's honor. But at the same time, their feelings run deep for the woman they're in love with. As for the ladies, they are strong independent women who don't sit back and watch. They have an opinion and aren't afraid to express it. To choose one character that I identify with is hard to say because I become close to all of them.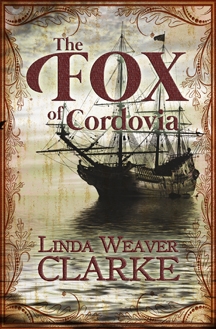 To read a sample chapter from each of my books in The Rebel Series, go to http://www.lindaweaverclarke.com/historicalromance.html and click on the title of the book that you want to read.
To purchase a book, visit http://www.lindaweaverclarke.com/purchasebook.html.