Filled with suspense, humour, and irresistible cuteness, Animal Planet's new 12-part original Canadian series WILD BEAR RESCUE takes viewers to Northern Lights Wildlife Shelter in beautiful British Columbia, where Angelika and Peter Langen care for 40 at-risk black bear cubs as they prepare for a second chance at life in the wild.
Recently, I had the opportunity to watch the first episode of this new show, which premieres tomorrow night, June 23rd, on Animal Planet in Canada. In fact, that is the ONLY thing I don't like about this show–it only airs in Canada! I was completely enraptured with the bears, the deer, and all the wildlife as well as the people who care for them. It is truly a family-run sanctuary, and because it follows the real-life story of this rescue, nothing is guaranteed. At any time, things can change for the better or the worse. And the Langen family is absolutely lovely. I fell in love with Angelika, and thankfully, I had the opportunity to interview her about this new show. Now if we can only convince Canada to air this show in the States…

RH: What prompted you to start this wildlife shelter?
AL: We read about two moose calves whose mother was killed by the train. As there was no place for these calves to go, they got euthanized. We felt we could help and give future animals a safe place to grow up.
What challenges were involved in getting this started?
To our surprise, our idea was met with great resistance from the Ministry. It took almost four years to obtain permits.
How do you maintain this wildlife shelter? Who funds it, and where do your workers/volunteers come from?
NLWS operational costs are funded solely by public donations. Project costs, such as new or expansion of enclosures are often covered by Foundation Grants.
How did it come about for this shelter to get its own show on Animal Planet Canada? How long was the process from the time you were first approached to the time the filming began?
We had several proposals from different companies over the years. Omni was the first company that took the time to listen as to what we were willing to get involved in. They genuinely listen to our concerns. It took a few years to get it all set up before filming began.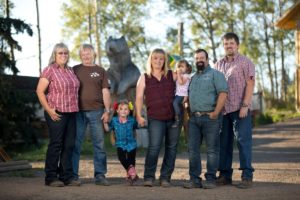 My understanding is that this is a true family project. This is sometimes unusual in this fast-paced world where kids are often ready to leave and move away from their parents. Why do you think it is something that all your family loves being involved with?
We encouraged our kids to go out into the world and both left for a while, but returned with a strong feeling of wanting to stay in Smithers and be involved with us. We support each other and that makes life easier!
How many episodes will air? Any talk of this going into distribution beyond Canada?
Twelve episodes and yes, there is hope it will be picked up outside of Canada.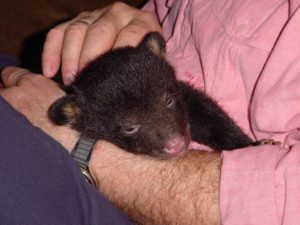 Why do you think this show will appeal to such a wide variety of viewers? How can this television exposure help the refuge?
Animals touch the hearts of many and our rescues are sometimes heart-wrenching, but often have a happy ending. In today's often negative world, this is a positive. It can be viewed by all ages and hopefully will create a better understanding for our wildlife and promote coexistence. We hope it will raise awareness as to how to avoid conflict situations. Young animals should be with their mother, not at a shelter
What are the challenges of having a film crew come into the refuge and film a TV show?
Surprisingly little. The camera team is amazing and extremely respectful. On some days it's a bit annoying, but that is really rare!
Over the years, what has been one of your most memorable wildlife stories?
Our first Grizzly "Suzie." She was so much more intelligent than we expected. It brought us even more awareness that we needed to help this species.
What is the most rewarding thing about running a wildlife refuge like this? What is the most challenging?
Rewarding: Letting them go and knowing we made a difference!
Challenges: Funding and finding dedicated volunteers. Our work is often glamorized and people don't understand the time and effort nor the emotional toll that it will take to rehab wildlife!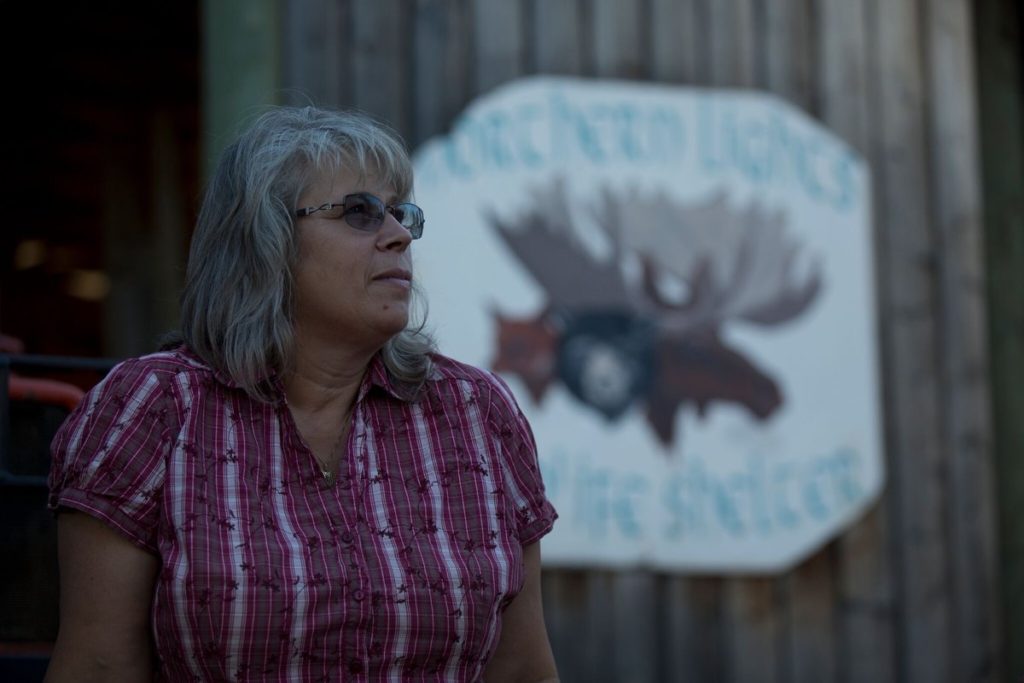 Angelika is one of the unsung heroes in this world. She probably doesn't think of herself as a hero. In fact, what stood out to me when I screened the show was that it was said she treats animals and people alike with the same kind of incredible kindness. I would venture to say that she consistently puts the needs of others, and more specifically her bear cubs, before her own needs. After a moment of watching her on the screen, I daresay she will connect with viewers on a deeper level. She does not romanticize the work at hand, and she is the kind of person who makes an indelible impression on those with whom she connects, even briefly. Her kindness, compassion, determination, and humility keep her doing what she loves no matter what. She will always find a way to take care of these precious creatures, and she is the very type of person that we almost wish we could clone. While that's not possible, we hope and pray that more people will find a calling in their lives that causes them to make a real difference, even if there is no fame nor fortune to be had in helping those who cannot help themselves.
Be sure that you tune into Animal Planet Canada (if you can) on June 23rd 10 p.m. ET/7 p.m. PT. And please consider checking out all the links below and following them, perchance if you are so inclined. And if you're like me and cannot watch tomorrow night, please at least support this most worthy show and rescue. And fingers crossed we US residents will get to see this show very soon!
FOLLOW THE LANGENS & WILD BEAR RESCUE
Twitter: @wildbearrescue, @NLWSinfo, @AnimalPlanetCa
Facebook: facebook.com/wildbearrescue, facebook.com/Northern-Lights-Wildlife-Society, facebook.com/AnimalPlanetCanada
Visit Animal Planet online at animalplanet.ca.