I've mentioned it before, and I will declare it again and again. Hallmark has a knack for providing younger actors and even unknown actors some of their most notable roles and once established with the network, Hallmark excels at the loyalty factor by bringing them back in subsequent roles. In fact, sometimes actors' experiences with the Hallmark network are what finally brings them to the attention of viewers, fans, and eventually other studios. And this is completely true in the case of Tara Yelland. While she has had a few roles in various shows, viewers had the opportunity to see her portray Annabel this season on the hit Hallmark show, Good Witch. Recently, Tara agreed to answer a few questions about her experiencse and aspirations within her chosen profession. 
RH:  Why did you decide to become an actress and what kind of training have you had?
TY: I decided to become an actress because it brings me joy and it's my outlet for creative expression. I've trained and still continue to train with David Rotenberg at the Pro Actors Lab in Toronto and Larry Moss in Los Angeles. I'll never stop "training" – there's always room to learn and grow.
What was your first professional job, and what are your memories from that booking/job?
My very first speaking role was on a sci-fi show called Odyssey 5. I played a nurse and had like two lines. I remember being terribly nervous, but Peter Weller and the rest of the cast were lovely.
Although it's been awhile, you were in the first season of Dark Matter. How did that opportunity come about, and what was your experience on that show? Any chance of your character returning?
The opportunity came up in the conventional way – just another audition. My character is a spokesperson for a cloning company, so my on-set experience felt very much like filming a commercial – there was a lot of technical dialogue and I treated it like selling a product. As for returning – you never know!
Hallmark viewers may have first seen you in Jesse Stone: Lost in Paradise. What was that experience like working on that film? 
I had a fun time working on that project as it was filmed in Newfoundland, and it's always a nice treat to film on location away from home. Unfortunately, all my segments were filmed alone, so I never got to meet Tom Selleck or any of the other actors!
You had a recurring role on Saving Hope, and you have appeared on the Netflix film Small Crimes. Please tell us about your characters and involvement in both. With Small Crimes, what can you tell us about your role so we can watch for you?
In Saving Hope, I play Summer the nanny. She means well, but isn't very good at her job. I had a great time with this one as she is a comedic character who finds herself in some messy situations and that kind of chaos is always fun.
In Small Crimes, I play Toni – a small town stripper who gets entangled in a blackmailing scheme. Toni likes dangerous men and is looking for a way out.
This season of Good Witch, you had a significant guest role where you played Annabel. How did you land that role, and what are your memories of working on that show? What did you like about your character?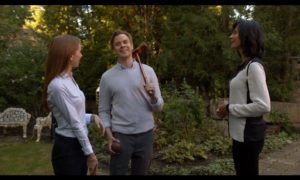 Again, I got this job the conventional way – by auditioning for the show.I appreciated Annabel's intelligence, her confidence, and her unwillingness to back down.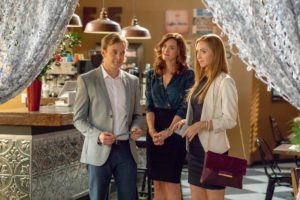 You can't find a nicer cast than the Good Witch cast. Catherine Bell, Bailee Madison, and Sarah Power were all so welcoming and friendly and I immediately felt at home on their set. I also had great chemistry with Morgan Kelly, who played Jim – we formed an easy friendship and I had a lot of fun with our combative scenes.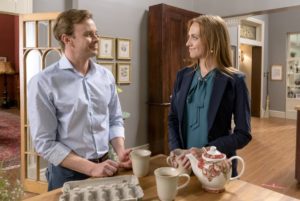 If Good Witch is renewed for another season, would you be open to coming back as Annabel? What might you like to see for her next season if she came back for a visit?
Absolutely. I would love to return as Annabel. Hmm, I can imagine Jim and Annabel returning to Grey House for their honeymoon, perhaps? A return visit to where they first met 😉
Any other upcoming works you can mention?
I've been working on a couple indie films recently, but nothing I can discuss at the moment – stay tuned!
As an actress based in Toronto (I think I'm right in saying that–please correct me if I'm wrong), what are the benefits and challenges of being/working there as opposed to Vancouver or LA?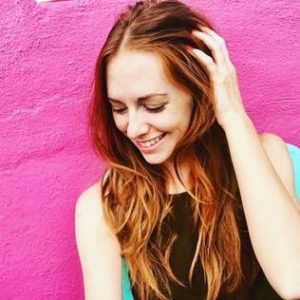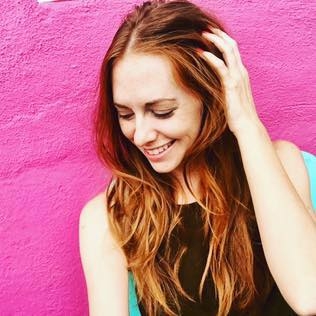 My home base is Toronto, yes. One of the benefits of working here is that I'm familiar with the job market and the casting directors in a way that I'm not in the states. However, I do hope to move stateside in the near future and that would help to open up opportunities – larger roles – that I don't currently have access to. Of course, with a larger job market comes greater competition as well!
As an actress in a business that has changed so much in the past few years, what do you think are the keys to true success as an actor nowadays? What is your definition of being a successful actress?
Well, I think above all else, you have to stay focused on the work. Do good work and good things will come. If you start getting concerned with marketing yourself and how many followers you have – which, unfortunately in recent years, has become tied with the idea of "success" – you're doing your craft a disservice. So I suppose my idea of a successful actress is one that works hard, does a good job, and works consistently! Not a very flashy definition, but it's what I aspire to.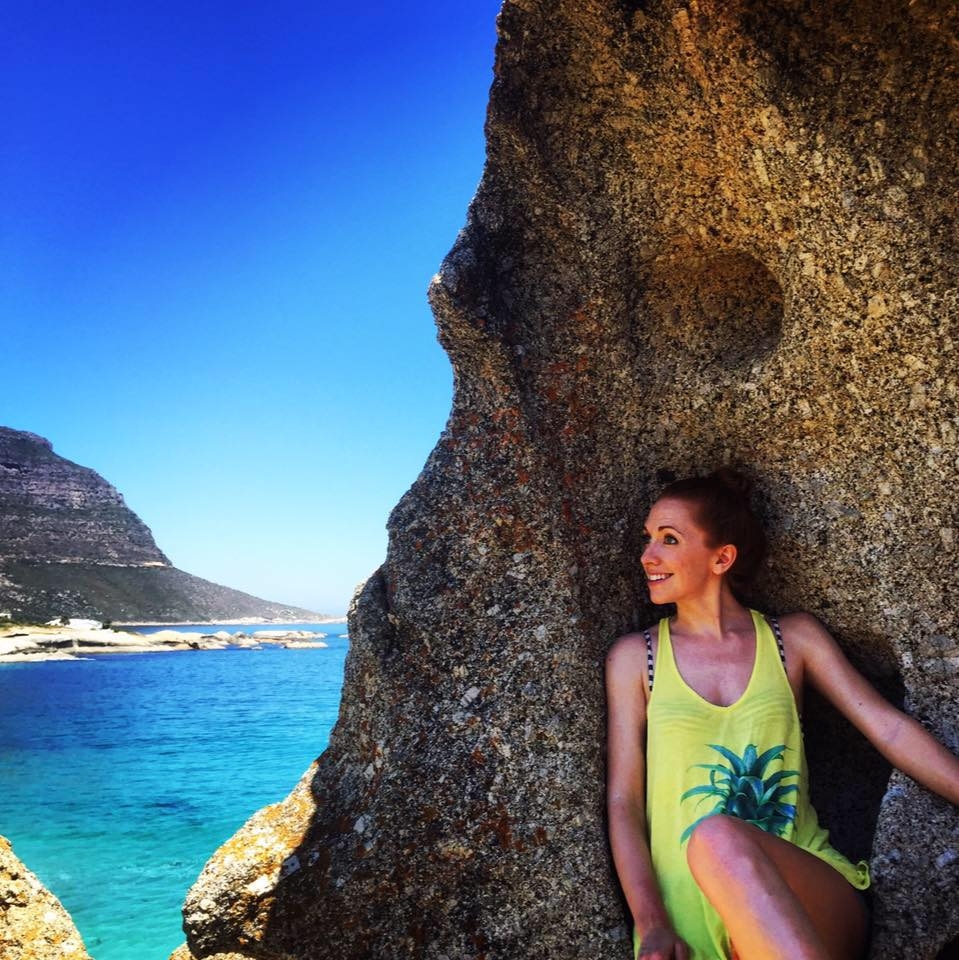 Tara's career is definitely well underway, but in many ways, it is still in its incipiency. Notwithstanding, Goodies (Good Witch fans, as coined by Bailee Madison) had a memorable encounter with this actress in her role of Annabel this past season, and I tend to think this will be a springboard for more opportunities coming her way in the near future. It would be a dream come true to see Annabel return next season, and of course, we only wish Tara success in all her future endeavors.
The thing that most impresses me about Tara, however, is her outlook on the business and the sage advice she offered to those who may be considering a career in entertainment or who may already be going through the paces of their careers in this sometimes wild and crazy profession. Tara has found her bearings, and she continues to remind herself of what the most vital things are to ensure eventual and ultimate success as an actress. The world of acting is not a place for ego nor glamor; it is meant for those who are willing to invest the time, resources, and "sweat" to reap the rewards of a career in the arts. Tara is thoroughly content with her current situation and savoring every moment sent her way, but she is awaiting the opportunity to expand her wings and soar to new heights in a career to which she is committed for the long haul rather than the quick fix or the side distractions.
Therefore, if you are so inclined, please check out all Tara's links below and follow her via social media where you can. Here's hoping that Hallmark and other networks will realize the gem that she is and readily cast her in consequential and worthwhile roles that bring her to the attention of viewers and fans like us!
FOLLOW TARA
Interested in subscribing to all my site's updates? Subscribe below!