In the teeming sea of the entertainment cosmos, glamorous women abound who have invested copious amounts of time in preparation for a career in acting. All too often, there is nothing fascinating nor striking that causes them to emerge from this massive crowd. However, once in awhile a ravishing beauty comes along who has learned the art of attracting the right kind of attention, and this woman is not one to be misjudged. Actress Veronika London is one such woman, and in anticipation of her upcoming appearance on iZombie on May 23rd, she agreed to answer a few questions about her experience within the entertainment industry.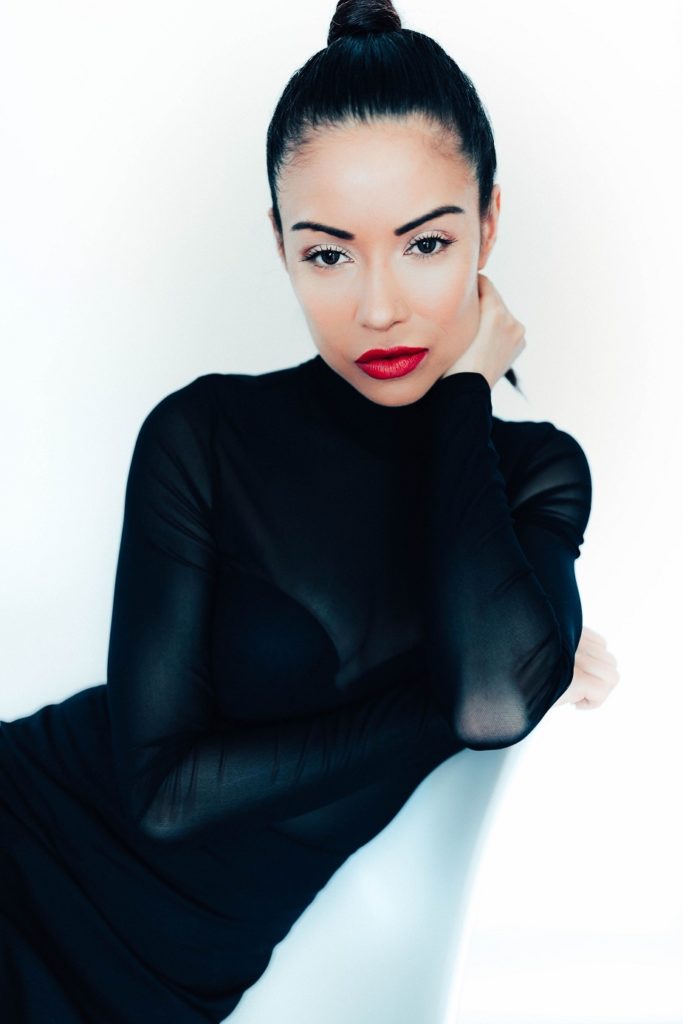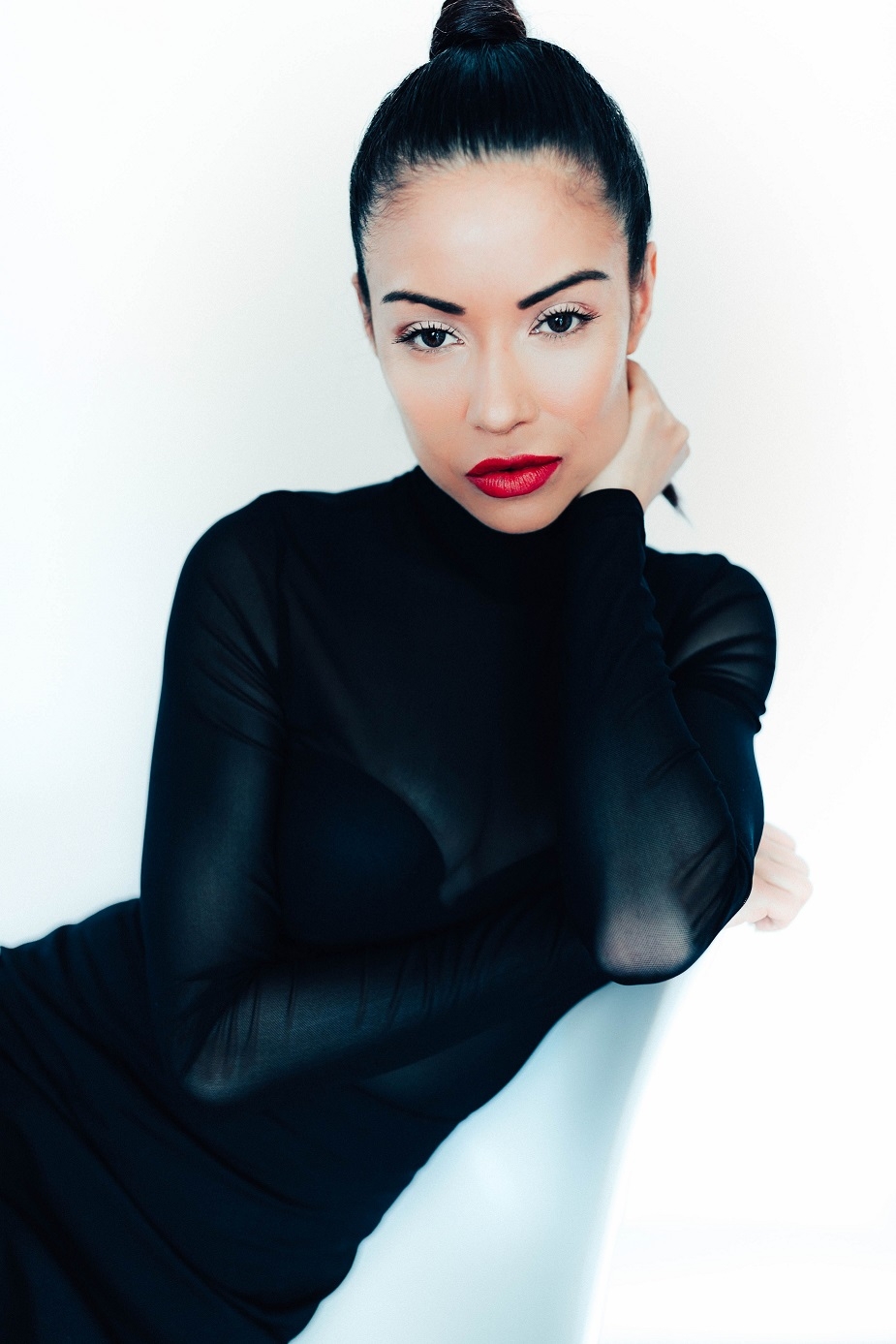 RH: Please share a little about your background and how/why you decided to pursue a career in acting.
VL: I initially wanted to be a publicist. However, from a young age, I started doing lifestyle print. The opportunities came up to shoot some commercials. Then came music videos and suddenly, I started booking parts on films and television. Behind the scenes, I finished my BA in Marketing and trained in Toronto with some of the best acting coaches.
What kind of training have you had in acting? How do you approach each of the roles you've been privileged to play?
In Toronto, my main coaches were Lewis Baumander and David Rotenberg. However, I feel like I trained with just about every coach in the city. My approach to bringing characters to life is to figure out what emotionally drives my character. Being a human, I will have most likely felt that emotion. I then attach the emotion to the script/scene which then makes it real/relatable.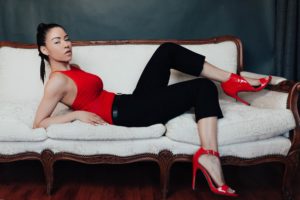 Your work on the shows Lingerie and Body Language brought you to the attention of the acting community and TV viewers. What did you learn the most from those experiences?
I learned to be comfortable in my own skin and with attention.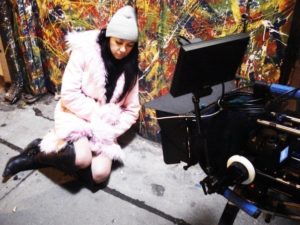 You received a lot of critical acclaim for your role in Searching For Angels. How did that role come about ?
I had worked with the director Nadeem Soumah on several small projects before he approached me with this film. Nadeem discussed with me a movie idea and the role that I could play before he even wrote the script. A week later, he sent me the first three pages. Then a few weeks later, he had the full script. Within a few months, we were shooting.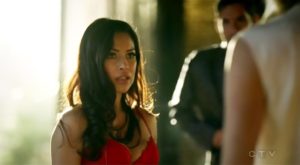 You were featured on an episode of Lucifer. What was your experience like with that show?
It was great working with Tricia Helfer and Tom Ellis. I am huge fans of theirs. The cast and crew were very welcoming.
You will be seen in an upcoming episode of iZombie. What was your filming experience like? How did you land this role? What can you tell us about your character without giving anything away?
Taryn is the cute ordinary neighbor and ex-girlfriend of Finn (Robert Richard). Like most actors, I auditioned for the role. It was a great set to work on. It helped that I am already friends with some of the actors on the show.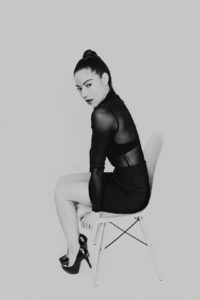 As one who has been featured in well-respected magazines who have sometimes focused on your sex appeal, how have you been able to overcome stereotypes often associated with model types?
When people meet me, I feel that they can pick up on the fact that I am a very layered human being. I have tattoos, do martial arts and sometimes have a hard edge essence. This is becoming pretty transparent as I get older and probably has been the reason why I haven't been stereotyped as a "model type". I also never considered myself a model.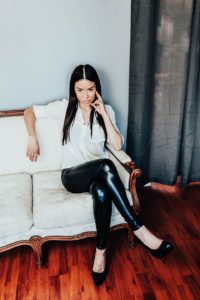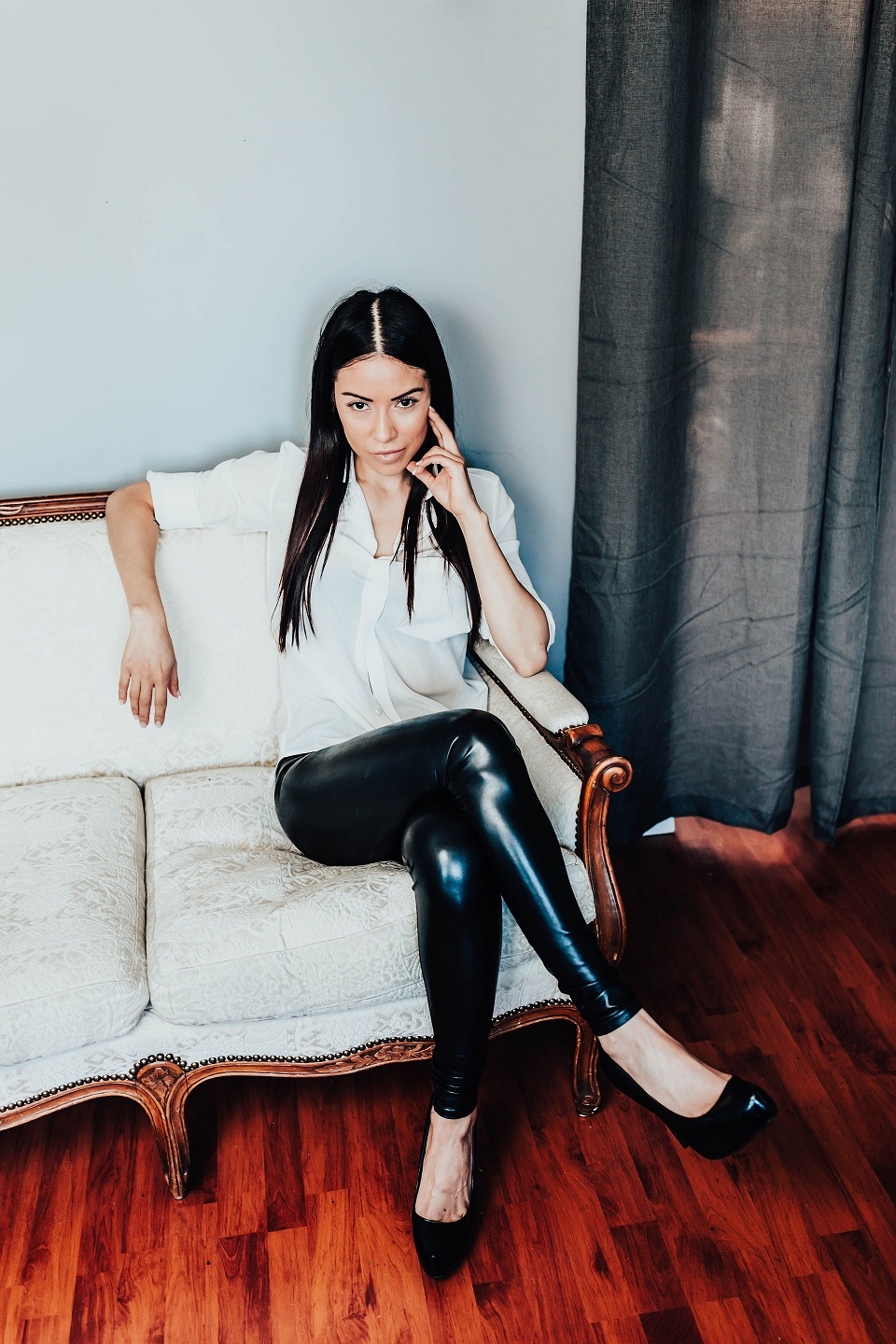 While the entertainment industry is more willing to celebrate and represent diversity, we still have a long ways to go for it to be fully integrated. What challenges have you faced due to your heritage and gender, and how have you been able to overcome those? In your opinion, is the situation improving for women and minorities?
I haven't really experienced many challenges. To be honest, I think times are changing and the opportunities are greater for everyone.
If you were to binge watch a series or two over the course of a quiet weekend, which one (s) would you choose and why?
Shameless and Westworld. Both are heavy storyline driven and each character is full of life.
While some like to compare Veronika to "bombshell" actresses of yore, there is no doubt in my mind that Veronika is intelligent, multi-talented, and fully confident in who she is as a professional and as a woman. She may have unparalleled beauty like those old-time actresses, but she is not one to be typecast nor underestimated. She is pragmatic to the core, and when she envisions the goal or dream she desires to attain, she pursues it with dogged determination. She never backs down from a challenge, and each role into which she is cast is an opportunity to demonstrate more of her limitless arsenal of abilities. While Veronika may not have the name recognition that some actors do, it is an indisputable fact that once you experience her illustrious form on screen, she is a difficult one to erase from one's mind and for all the proper reasons. As her career continues on its upward spiral, I am fully confident that her unquestioned talent combined with her fierce perseverance and her stunning looks will bring her to the attention of delighted, captivated audiences as well as thoroughly impressed directors, producers, and casting directors. I invite everyone to tune in to the CW on May 23rd to witness her in the role of Taryn on iZombie. Furthermore, please consider checking out all her links below and following her on social media in order to ensure that you will not miss a single update nor show from this exquisite actress!
FOLLOW VERONIKA
Imdb: http://www.imdb.com/name /nm3103457/
Twitter: @veronikalondon
Instagram: @theveronikalondon