Last year, prior to the premiere of Garage Sale Mystery: The Novel Murders, I had the extraordinary experience of interviewing  Ken Tremblett. Up to that point, I had only known Ken as Grant Markham from Unleashing Mr. Darcy and Patrick from When Calls the Heart. Even though Ken's career is decidedly more extensive than his recent Hallmark films, he fosters a certain fondness in his heart for these delightful tales in which he normally portrays "the man you love to hate." It sounds as though Ken may be whitewashing his image a bit in his upcoming Hallmark film The Art of Us, and I am grateful that this successful working actor took a moment recently to answer a few questions about this film in addition to his recent and upcoming roles.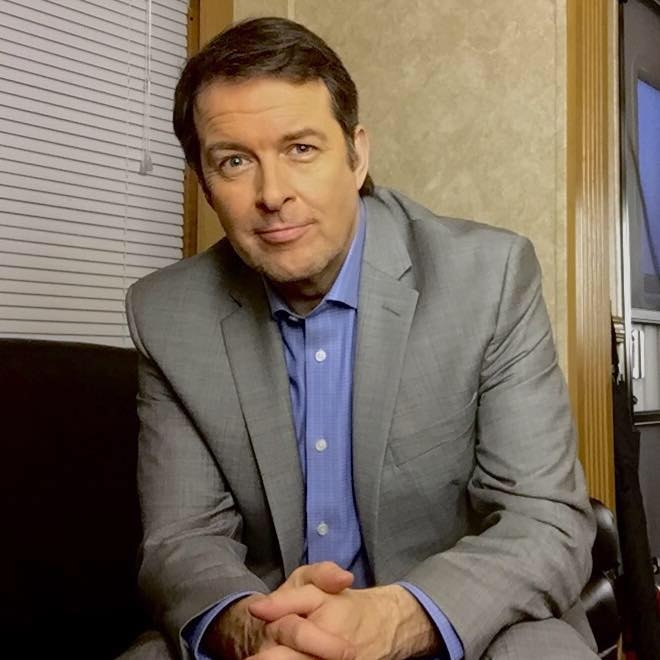 RH: Starting off with a fan question.  Since you have been  on Supernatural more than once, what is it like to be on the show and then come back later? Since you portrayed two different characters, was it difficult to come back as someone else on your second appearance? How did the cast/crew receive you the second time?
KT: My SUPERNATURAL appearances hold a special place for me as they actually book-ended my five-year hiatus from the film industry. My last job before leaving was in "Malleus Maleficarum" and my first job back was in "Remember the Titans". The crew on that show was great; they've been working together a long time and it seems to run like a well-oiled machine. But I'm sure you've heard that from everyone. And of course, the show's leads, Jared Padalecki and Jensen Ackles, are just so cool, professional and comfortable in their roles that I found being surrounded and supported by such a cast and crew really helped confirm that it was right for me to come back to the career and community of people that I had been missing in those five years away. It was a wonderful re-entry into the business, and I'm thankful for that.
I've never forgiven you for completely throwing me off when you played the murderer in Garage Sale Mystery: The Novel Murders. (Just kidding. Brilliant move on your part.) Since that time, Hallmark has put you in several films often portraying an unsavory character.  What mindset do you take into each role, especially the villainous ones, so as to portray each one with authenticity?
Ha! Thanks! As actors, we tend to enjoy playing the "bad" characters, the "wild"ones and the "villains" because they are usually so far removed from who we are in our daily lives (I hope!). We get to "play", and we do and say things we would never do or say normally. So, in preparation, I like to put my faith in the skill of the writer. They've already taken the time to craft the story and create the character so it's important that I TRUST that process and honor their work. I try to keep in mind that every character, once you understand them, believes they are justified in their actions. The villains don't see themselves as villains; they believe they are correct in their words and ways – the same as in real life. And if you recall, at the end of The Novel Murders, even though I'd been caught and had owned up to the crime, I remained defiant of my guilt in my final look to "Jennifer" (Lori Loughlin).
Any behind-the-scenes stories you can share from Summer of Dreams, White Hot, or Framed For Murder: A Fixer Upper Mystery?
Well, it was great to have been able to meet and work alongside two wonderful musical pros in Deborah (Debbie) Gibson in Summer of Dreams and Jewel Kilcher in Framed for Murder. I found them both very friendly, open and curious about the work. I just felt very comfortable around them. And yeah, I got to work closely with John Schneider ("Bo Duke" of The Dukes of Hazard!) in Sandra Brown's: White Hot.
I guess I really don't have any great "behind the scenes" tales to tell because I tend to just go to work and chit-chat between scenes. Boring, I guess, but I'm still in touch with Deb(bie) Gibson and man, that woman is ALWAYS working on something! And boy, she really loves her fans.
I notice you are on an episode of Prison Break. Can you tell us what episode and a little about your role without spoiling it?
You will see me in the final episode of Prison Break as "CIA Director Roberts", where I will surmise the season – and perhaps even reveal a surprise (or two!).  🙂
I know you are appearing in the upcoming Hallmark film The Art of Us. How did you get involved with that film? What can you tell us about your role without spoiling the story? 
Well, as usual, it started with an audition. Just another day on the job; prepare, audition, go home and wait. It was nice to see Sydell Albert (executive producer) at the casting session. She, along with Christian Bruyère, also produced Unleashng Mr Darcy, so, as you can imagine, I felt pretty comfortable in the room! 🙂
In The Art of Us, Taylor Cole (who is an incredible person and talent by the way!) plays "Dr. Harper Higgins" and I play "Dr. Martin", the head of the Art Department at the Boston College of Art. I am her boss, her mentor and the one who really champions her when she brings forward a new, young artist for our gallery showing.
What could possibly go wrong?!
What was it like working on another Teri Wilson adaptation?  When she was on set, did she give you any advice or feedback on your role?
I think Teri Wilson LOVES being on set! In fact, I KNOW she does! She has a great energy and I never saw her without a smile on her face the whole time. I told her she was fast becoming the "J.K. Rowling of Hallmark", because her books seem to be turning into movies so quickly after being published. I think she's building an empire! She's also very supportive of our work as actors. She engaged and praised us all and was very happy to simply sit back and let us make our choices. I think she really likes actors and the process of filmmaking. She's also very active and interactive on social media. How does she do it ALL?!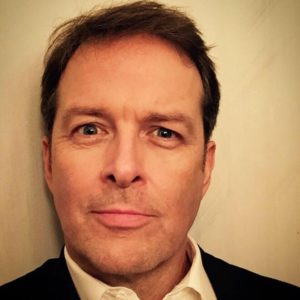 Any other upcoming/current works you can mention?  
I know the Gerrard Barrett-directed feature, Brain on Fire is out now across Asia, but I'm not sure about release dates here in North America. I have a couple of scenes with Chloë Grace Moretz (an impressive, consummate professional) as a very NON-Hallmark character! I'm a U.S. Senator who is caught up in a sexting scandal.  🙁

We also have the premiere of the HALLMARK CHANNEL's Christmas in the Air, with Catherine Bell (The Good Witch) and Eric Close (Nashville, Without a Trace) coming up this year as part of their "Countdown to Christmas" movie series. Eric and I play brothers who own a toy company that we are trying to expand into a larger market when Catherine turns up to help Eric organize himself.

What could possibly go wrong?!  🙂
We know you were recently in Hong Kong. Was this business, personal or a mix of both? What were your impressions of Hong Kong?
I went to Hong Kong to visit friends. I'd never been there before. It's fast, crowded, noisy, overwhelming and… I LOVED it! They have an incredible transit system that I used to get to all the tourist sites and even went to some more "traditional, old world" Chinese areas where there was no, or very little English spoken. Fortunately, I was with someone who speaks English, Mandarin and Cantonese! It was fun and I look forward to going back for another visit. Oh, and I can't say enough about Cathay Pacific!
If you could shadow one person in the business for a day or two, whom would you choose and why?
Good question! I really like non-linear storytellers like Quentin Tarantino and Paul Thomas Anderson, but ultimately, Stanley Kubrick would have been the guy to see. I've always loved his stories and his style(s). As far as actors, Ryan Gosling absolutely floored me with his work in Blue Valentine (2010). Both he and Michelle Williams give a beautifully tragic and real portrayal of relationships. And Helen Mirren. She seems so interesting and honest in the interviews I've seen and read. She has a humility that I admire and respect, that I believe is necessary in the personal and professional longevity (and health) of a career. Oh, there's so much to learn!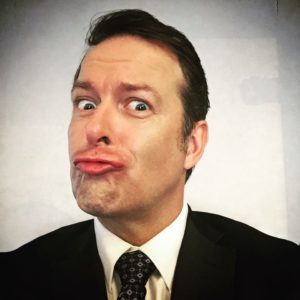 If you had a free weekend, what show(s) would you binge watch and why?
IF I have a free weekend?? IF I binge?? I assure you, I have the time and I certainly DO!
Orphan Black, Fargo, House of Cards, Broadchurch (BBC), Westworld, The OA. I like seeing how our deeply guarded, personal stories are told and revealed. Like I said before, I like non-linear storytelling, when the timeline is being shifted, when I'm seeing a story from multiple points of view. And I like being emotionally invested in what I'm seeing instead of simply watching for the sake of watching. There's some really good writing out there and it's great to be able to access it so easily these days. And of course I like comedies, too! Shows like VEEP, Modern Family, The Good Place, Angie Tribeca, Another Period, The Jim Gaffigan Show, Louie.
When do I find time to work?!


Thank you (again) for this, Ruth. And let me close with saying how thankful I am for how the HALLMARK CHANNEL has embraced us here in Vancouver. They've been producing some really beautiful, heartfelt stories filled with people and locations that we can all fall in love with. I feel privileged to have been on a number of HALLMARK shows in the past couple of years and am ALWAYS greeted and guided by teams of friendly, helpful professionals. And of course… I look forward to many more!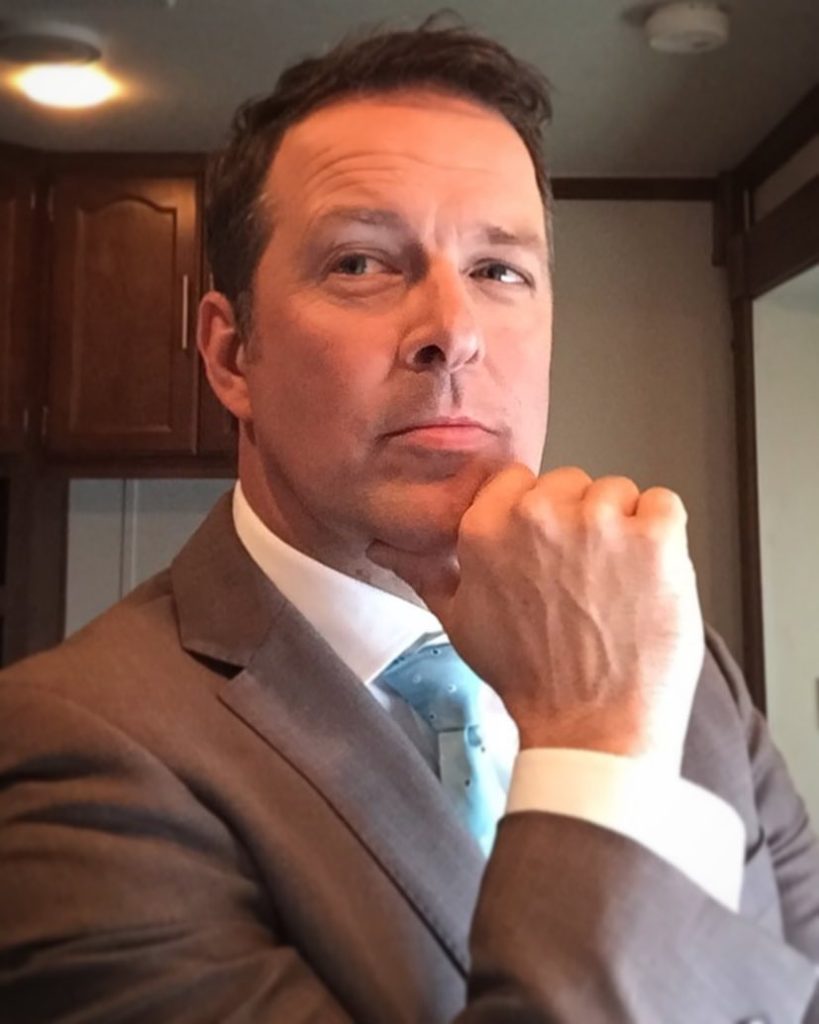 Since the time that Ken and I had our first chat last year, I have been the recipient of an incredible outpouring of kindness from this brilliantly skilled thespian. Everything from one of his co-workers mentioning how my interviews fill a much-needed niche in the Vancouver film community to reading one of my recently published interviews of an actor he knows and admires. Now, I don't mention that fact to draw attention to myself, but I do so to authenticate the fact that Ken is not a proud, arrogant industry professional who maintains his distance from those he deems unworthy of his attention. On the contrary, Ken is one who first and foremost loves what he does for a living, and equivalently enjoys working and chatting with people. For him, everyone is equally valuable and deserves his utmost respect regardless of status, career, race, creed, or any other cultural or societal barrier. Humility is essential to Ken's psyche and purpose in this business as well as life in general, and while it would be easy to spurn those who are young and/or less experienced than he, he chooses not to do something so uncouth as that. Success is not something to be attained and then flaunted in order to receive accolades and special favors. Ken is committed to continuing to hone his craft, and he would never utter the words, "I've arrived at last," and merely sit back on his laurels. He has been through enough career ups and downs throughout his life that he knows it only takes one instance, one phone call, one unforeseen happenstance to rob one of success without warning. Therefore, it behooves us all to follow Ken's example and make the most of our opportunities in this life, for second chances are not guaranteed. Oh, and in case you didn't guess, Ken has a disarmingly pleasant sense of humor that is never cruel nor demeaning. I always feel that anyone who possesses such a vital characteristic will be able to weather any storms sent their way, no matter the potential catastrophes that may churn within its core.
Consequently, I would ask everyone to tune in to the Hallmark Channel tomorrow night (May 20) for the film The Art of Us and watch the engagingly adept Ken breathe life into yet another memorable role. In addition to this, please follow Ken via the links below as I know he does regularly share news with his fans when he is able to do so. Ken is a living example of that fact that maintains that just like a fine wine, people can improve with age, and in this case, I tend to think that Ken's best days are still ahead of him!
FOLLOW KEN