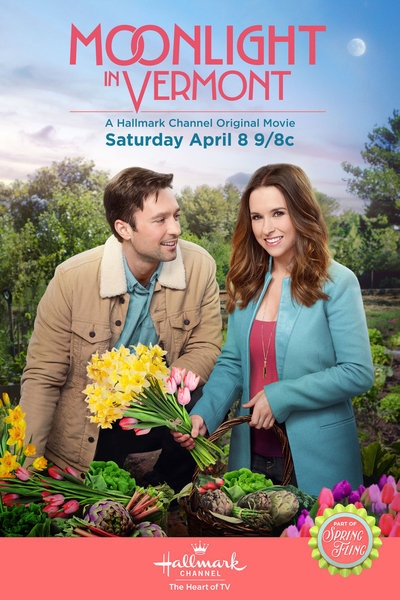 After fast-paced New York City high-end real estate broker Fiona Rangely (Lacey Chabert) gets dumped by her boyfriend, she escapes to her family's quaint Vermont Inn for a few days to slow down and evaluate her life. When her ex-boyfriend Nate arrives at the Inn with a brand new girlfriend, Fiona quickly devises a plan to win him back: pretend the handsome and very laid-back head chef Derek (Carlo Marks) is her new boyfriend! Much to the surprise of Derek –and to Fiona herself– in pretending to be in love, she begins to fall in love, and realizes that she's been thrown a curveball: her busy and scheduled life may not be what she really wants, discovering that sometimes the best things in life can't be rushed and are worth the wait.
I don't often get to screen Hallmark movies as often as I used to, but I jumped at the chance to screen this one! A new Lacey Chabert movie? And starring some of my favorites–Jason Cermak, Rebecca Staab, and the list goes on! While I will do my best to keep any spoilers out of this review, I won't guarantee it!
First of all, let's tackle some of the supporting members of the cast whom we have been privileged to see in other works from Hallmark and elsewhere.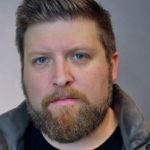 Keep your eyes open for the role simply stated on IMDB as "Booth Guy," as played by Andy Nez. Upon first glance, you might think to yourself, "Haven't I seen him before?" If you are an avid Hallmark film fan, you have seen him in A Time to Dance and The Irresistible Blueberry Farm. Actually, I just saw him in The Pastor's Wife (a glorious gem of a Lifetime Movie that I highly recommend). He certainly deserves an honorable mention because as I often say, the supporting cast is more important than one might realize, so don't glibly dismiss these people.
What about the Shark Realtor? Do you recognize this guy? Well, I did interview him a few months ago–John Emmet Tracy. You might remember him as "the other guy" in Autumn in the Vineyard. Actually, Hearties will get a chance to see him in an upcoming episode of When Calls the Heart (I think it might be the season finale if I'm reading things right). But this guy has been all over the entertainment map, and I am going to make sure I don't miss him when I watch tonight. I know he always gives a stellar performance, and I remember seeing him, but I always love to look for familiar faces in movies like this!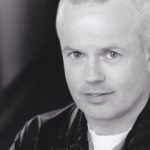 Another honorable mention goes to Gary Jones in the role of the Mayor! Perhaps you don't automatically recognize him, but don't be fooled! You've seen him throughout the years in various roles, and sharp-eyed viewers will catch his performance. I know I am looking forward to seeing him yet again. I am so glad that Hallmark believes in casting actors whose names you might not recognize, but whose work you've admired over the years, possibly without even conscious perception!
Oh, and lest I forget (before going onto the cast that may be more identifiable), don't overlook either of these individuals as they do appear on screen, and you just might have seen them in something or will be again soon!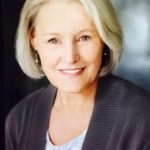 Terry O'Sullivan as Grandma

Moving along to some other roles now, and one of them enthuses me beyond belief. Why? Well, let's just say that even after all this time, I'm a "COver" at heart!
As Chauncey (and you're going to LOVE this role), Timothy Webber plays the kind of role in which we adore him in the extreme! Oh my goodness, everyone loved him as Moon in Cedar Cove, and while he has moved on in his career, Hallmark has been without him again until now! I don't want to give away anything, but Timothy demonstrates that he can play any role, and his interactions with Lacey Chabert are some of the most priceless in the entire movie! I have no image to share with you, but trust me, you're going to recognize this character. Just look for the crotchety, elderly neighbor who fails to be charmed by Lacey's character, and you will have found him!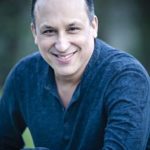 Another familiar face, but not so familiar a name–Jason Schombing as Irwin. Hallmark viewers may remember him as Jack Martin from Chesapeake Shores (stay tuned–another Chesapeake Shores alumnus is about to be mentioned as well). But he has graced the scenes of Love on the Sidelines, 'Tis the Season For Love, Chasing Christmas, as well as a wide variety of non-Hallmark works. You will definitely recognize this guy if you keep your eyes peeled, and I can promise you he is deserving of the mention here. A supporting cast member who exhibits Hallmark's well-placed loyalty!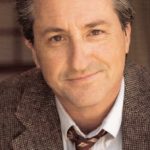 What about Keith MacKechnie? He is the ideal father for Lacey's character, but his Hallmark career (and others) is more varied than that. We've seen him in December Bride (Oh Yes!), Unleashing Mr. Darcy, When Sparks Fly, and oh, I forgot he was a part of Crash Site (Yes a Sebastian Spence film, and I now remember him quite fondly from that gem). As Harris, I couldn't have been happier. He strikes the perfect balance between the father who loves his daughter beyond anything else on earth, but he knows there's a distance between them that he can't seem to bridge. She won't let him fill that vacant spot in her heart, and he doesn't want to be overly pushy or emotional. Indeed a fine actor who acts so effortlessly (well, he makes it look that way–the hallmark of a true professional who has been in the business for years, but brings his all to every role with which he is entrusted). He deserves all the praise that we Hallmark fans can muster!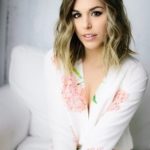 Let's take a look at Elise Gatien, shall we? Yet another actress whom executive producer Beth Grossbard loves to feature in her Hallmark films. You might remember her from Love on the Sidelines and/or Ms. Matched. But Elise has been featured in an extensive assortment that goes beyond Hallmark. Glancing at her list of credits is amazing in the extreme, and you will see her featured in this film as Haley. You will probably recognize her right away if you keep your eyes open. She has to be one special actress if Beth likes her (okay, I'm rather partial to Beth's movies because she is so amazing and has treated me with such incredible kindness always). I doubt we've seen the last of this talented beauty. In this role, she is stunning, and you pity the poor girl whom the audience suspects is just being used by Nate (but there is no malice). She is patient, sympathetic, and absolutely gorgeous and even a bit naive. Her portrayal of the "other girl" is absolutely spot on!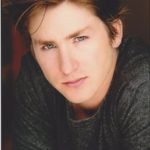 Before I tackle the works of the other actors, let me mention Jesse Moss. He is practically a legend in Hallmark circles. And in reality, he is so incredibly busy that I have been unable at this point to do an interview with him. However, his performance in this film as Nate is absolutely flawless! You cannot sincerely hate his depiction of the "other guy" who is still somewhat smitten with Lacey's character. Sometimes it's easier when the other guy is portrayed as a cad (think Marcus Rosner and his roles), but Jesse's character never comes off that way. Instead, he immerses himself in Nate, so instead of appearing to be diabolical and conniving, he is merely conflicted, and you can only hope that if he does ultimately lose "the girl" (whomever that may be) that he will find true happiness with someone else who will make the time to get to know him for who he really is.
Oh wow! I forgot I had this picture! This was back when the movie was called Curveball, and Jason Cermak shared it, and I was privileged to use it in my recent interview with him. Thankfully, it has a picture of Keith (whom I mentioned previously), and Rebecca Staab, who plays the delightful Della. Rebecca does an exceptional job of playing the woman who came to fill Harris' heart after his dear wife passed away far too soon. I cannot ever get enough of Rebecca in any film. She is a perfect fit in any Hallmark movie, but frankly, she's a perfect fit in any film or show into which she is cast. First of all, she always looks more amazing and more beautiful every time I see her, but she is also kind, sweet, and a graceful actress in every sense of the word. She never portrays her character in such a way to try to force herself into the family affections–Lacey's character is always grateful for that truth. But instead she immerses her genuine lovingkindness into every ounce of Della's make-up, and the audience will find her enchanting in every sense of the word. I'm glad Hallmark adores this actress as much as I do! Hopefully one day I'll meet this benevolent, inspiring woman and tell her in person just how much I adore her!
Also pictured is Jason, and he plays a character, Brandon, that may finally get the girl! No, not Lacey, but Fiona Vroom (such a radiant beauty she is!), the actress who portrays Lacey's best friend, Angela. Together, these two make an outstanding couple. In fact, the sparks are flying from the moment their characters meet. Although I have been fans of both of these actors from the first time I encountered them on the Hallmark screen, this is by far their best film to date, at least in my humble opinion. Possibly Hallmark should consider pairing these two up in their first lead Hallmark roles as they would be a consummate "Hallmark" couple. Their acting is exemplary, and they know how to make the script and their scenes together and apart pop with fervency and vitality.
And we finally make our way to the two leads of our feature! Carlo, who plays the dashing and "countryfied" Derek, and Lacey, who plays the industrious and "citiyfied" Fiona. This is a match truly made in Hallmark heaven, and I cannot praise enough the casting directors, producers, and anyone who had a hand in placing these two in a romantic comedy opposite each other. Their attention to comedic timing, and their easy and fun chemistry makes this movie work naturally and like clockwork without any hackneyed tricks nor on-screen "dead" moments. The witticisms they mutter under their breath at indiscriminate moments are some of the cleverest lines I've heard from a Hallmark movie in quite some time.
Nothing between the two of them seems forced nor out of character. If there were any bumpy spots or hiccups, I was not aware of them. Lacey and Carlo seem to understand how to immerse themselves in their roles and make things work between the two of them. In fact, usually I find that when I screen something, within a few minutes, I am able to check my email and social media accounts while keeping up with the storyline. However, I will be honest. These two enraptured me from the beginning. Even in their separate roles, they are a sheer delight and a ROMCOM fan's dream!
By the end of the film, the audience can see what the characters don't want to acknowledge. What has been a fake relationship stuffed with hilarious escapades, but sincere moments of kindness and helping each other has begun to blossom into something much more substantial. It takes an accomplished acting couple who can trust each other and comprehend how to make that gradual development work in every scene, and that is exactly what Lacey and Carlo have done in this film. It is a noteworthy point to remember and mention that they have worked together on a previous project, and that is probably why they found their rhythm so easily. Notwithstanding, there is no doubt that as actors, they respect each other and work together in a seamless fashion to give such a phenomenal on-screen performance that rings true in every scene.
Until Carlo pointed it out, I was unaware of his work in Chesapeake Shores, but when he did, it made sense why he looked so familiar. However, for Hallmark to take him from relative obscurity in a small, but important role, such as that one demonstrates that they have seen that same skill level that I observed. He is an absolute comedic genius, and anyone who thinks that maybe comedy is easier to pull off than drama, think again. It may look easy, and that is the beauty of an actor with bona fide comedic timing. He or she makes it looks effortless, and that is exactly what Carlo does. Furthermore, he is authentic with a laid-back air the moment he appears on screen. And he challenges Lacey's character with an air that implies, "Yes, I'll do this for you, but understand I'm not going to make it easy for you. I can betray you at any moment, but because I'm a nice guy, I won't." And in the end, he falls for her, so we can only hope that a happy ending is assured for his character! (Come on, this is Hallmark after all!)
With Lacey, I don't know what to say that hasn't been mentioned somewhere else previously by either another reviewer, interviewer, industry professional, or even by yours truly. I would venture to say that Lacey is up towards the crest of the list (if not at the very summit, but she might have to wrestle Lori Loughlin for the top role) of my top five favorite actresses. There is something about her that simply illuminates a room, the TV screen, or any picture in which she appears. She never has to try to be this or that–she merely is. The woman is charismatic, but not in an exaggerated way as some actors might seem. She never has to assert herself, and she respects every person with whom she works. I don't know of anyone who has ever uttered a negative word about her. She is pure radiance in everything in which I have been privileged to see her. Whenever she is cast in a film, a TV show, or even a personal appearance, I am always riveted and cannot consider looking away. She is responsive to her fans when she can be. She is personable and genuine in every sense of the word.
In this film, it is her first acting stint since having her baby. As a mother myself, I thought, "My goodness, she looks amazing!" I don't remember looking that good within months of having my baby, but then again, Lacey probably takes better care of herself than I did. Her energy level is unmatched, and it is clear that while she adores being a mother, she plans to continue her acting career, and her fans couldn't be any more ecstatic. Lacey is as grounded as they come, and I cannot praise her highly enough in this film. And her signature laugh–oh I'm always partial to that. I still say it would be great if she could bottle it somehow and sell it. But even her smile irradiates a screen. And all these qualities–she has brought them to her character of Fiona. She takes us on the journey of her character as only a master actress can, and she is a massive reason for the success of this film. After all, she never makes the film all about her. It's all about the story that everyone is telling collectively, and there is no doubt in my mind that Lacey made everyone on that set feel like a family by just being the gracious and sweet woman she is. And it shows!
Moonlight in Vermont premieres April 8th on the Hallmark Channel. Check your local listings for times. For more information:
http://www.hallmarkchannel.com/moonlight-in-vermont