As a mystery aficionado, whenever a new film premieres on Hallmark Movies & Mysteries, you can almost predict that I will be in attendance along with my partner in crime-solving, my mother. Mysteries could be considered a sort of "guilty pleasure" of mine, and I was ecstatic when Kellie Martin returned to the network in her new Hailey Dean Mystery series. Appearing alongside her was a wealth of skilled and recognizable actors, but one of her cohorts was new to me–Giacomo Baessato. Unbeknownst to me, I had seen him in a smattering of Hallmark and other works, but in general, I was unfamiliar with him. Therefore, I sought him out for a brief interview, and he graciously set aside some time to respond to a few questions in the anticipation of the next installment of this celebrated mystery series which will premiere Sunday, April 9th.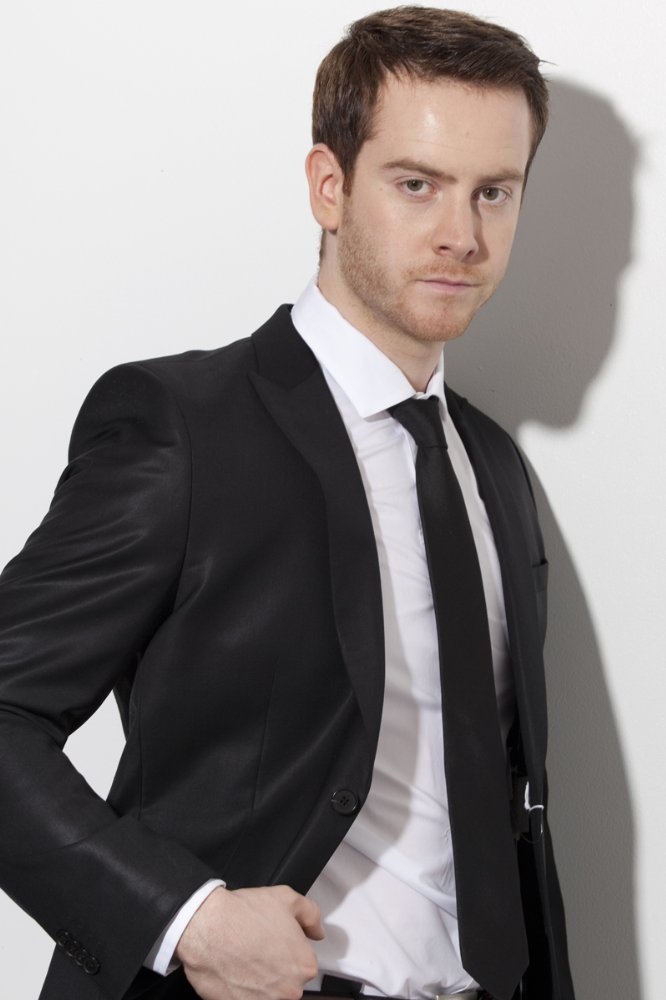 RH: Why did you become an actor? What kind of training have you had?
GB: I started acting when I was eight years old. I was a shy kid who needed to break out of his shell, so my parents enrolled me in acting classes at a local Film/TV school. After graduating high school, I went on to train at Circle in the Square Theatre School in NYC. I lived there for three years doing mostly stage work.
Tell us about your first role in TV/film. How did you land the role and what was your filming experience like?
One of the first film gigs I ever booked was a movie called Dreamcatcher. I was working with writer/director Lawrence Kasdan ( writer of Indiana Jones and The Return of the Jedi), which was an absolute dream! It was an incredible experience  as a thirteen-year-old getting to work with this legend. I learned how to compose myself on a big-budget set.
I see you were in the movie and series Reboot. Please tell us about your experience with that movie/series.
Working on Reboot was so much fun! I was cast as the last "Enzo Matrix". You meet the craziest people in your life inside a sound studio. Working in animation is very demanding and requires an inordinate amount of energy. I look back at those times as some of the best in my life.
You have had guest-starring and recurring roles on various well-known series, but what is a recent one that stands out to you? What made it memorable?
Last year, I did a guest spot on a show called Once Upon A Time. Working on this show was an absolute blast! I played a medieval character who worked for King Arthur. I got to ride a horse–which was so much fun–and speak in a British accent. The fans of this show are incredible and showed a lot of love for my character 🙂
You have worked with Hallmark on a couple projects, but most viewers will probably know you from the Hailey Dean Mystery film series with Kellie Martin. What has your filming experience been like? How have your interactions been with Hallmark fans? Anything you can say about the upcoming film(s)?
Being a part of the Hailey Dean franchise has been so rewarding, and the people I get to work with day in and day out are what make it so special! Kellie Martin is kind, professional and easygoing, and that's why she's the best Mystery Woman out there 😉
We laugh a lot on set and try to keep things light and playful. It's becoming clear to me that Hallmark fans are some of the best and most loyal in the world! We love you and thank you for all your support! Can't say too much about the next HDM movies , but I guarantee they'll be packed with more surprises.
I see you are featured in the Travelers series. What can you tell us about your involvement with the series?
I'm happy to see the success that Travelers is getting! I play a heroic young private who goes on a mission to take a  bomb away from a city and attempts to take his own life to save thousands of others. All of my scenes were shot late at night , so I was nocturnal for a while–HeHe! So glad with how it turned out and I'm excited for the future of this show!
I notice you were also featured in Dark Harvest. What can you tell us about your filming experience?
Working on Dark Harvest was like going to work with all your friends! My good friend James Hutson wrote and starred in the movie, and working with him was awesome! Viv Leacock is also in the film and as you know, plays Fincher Garland in Hailey Dean.
Any other recent or upcoming works you can mention?
You can see me in the upcoming feature film Little Pink House. I co-star alongside Catherine Keener (The 40-Year-Old Virgin, Capote) It will be hitting theatres in the summer. I play a young lawyer who helps Catherine Keener's character with a life-changing case.
Any plans to write or direct?
I know that directing is in my future, but I'm focusing on my work in front of the camera for now 🙂
What do you like to do in your free time?
In my free time, I love trying out new restaurants. You could say I'm a big foodie! I play soccer and tennis, and love spending time with friends and family. I also love traveling and immersing myself in different cultures.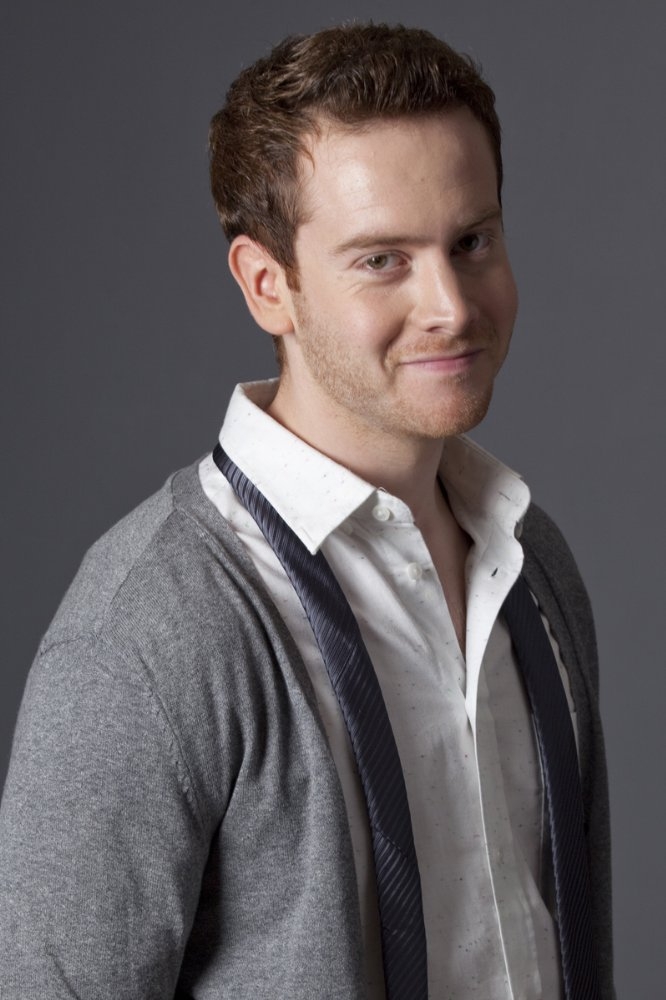 I so appreciate Giacomo's enthusiasm for each and every one of his works. I realize that most actors tend to have their "favorites" and their "pet projects," and as an interviewer, I often worry that maybe I'm asking about the wrong film or show, and perchance, I would have received more complete or interesting answers if I asked my subject about their choice works. In Giacomo's case, like most actors in the business today, he has a varied and solid body of works within his repertoire, and I could have easily asked him about any number of his movies and shows, and I am convinced I would have sensed the same kind of zeal and positivity in his answers. While I always relish the responses of my interviewees, I derive immense satisfaction from actors who view every film and show in an optimistic light, tied to specific and pleasant memories. While I'm not naive enough to believe that every single role is a "dream come true" nor without contention, it's actors like Giacomo, who are willing to dismiss the negativity that may be associated with specific roles or experiences and choose to remember the virtuous things.
Additionally, it is evident that Giacomo is one who lives by what I've come to believe is one of the single most important things in the world of entertainment–building and maintaining relationships. In our frenetic world that moves faster than a heartbeat or an intake of breath, it is relationships that are key to both professional and personal success and gratification. Recognizing your co-worker's triumphs and attempting to create lasting, memorable, and fun adventures within the working environment is essential to the success of any actor, and in the case of Giacomo, there is no doubt that is a fundamental reason not only for his success as a working actor, but his general disposition and outlook. Sure, he's talented, handsome, grounded, persistent, hard-working, and flexible. But without his cultivation of genuine relationships within the business, I doubt Giacomo would have that fervor I mentioned earlier. 
So please take a moment and check out all his links below and follow him on social media if you are so inclined. I would also invite you to check out Hailey Dean Mystery: Deadly Estate this Sunday, April 9th on the Hallmark Movies & Mysteries Network. While I know Sunday night is chock full of engaging TV choices, at least consider setting your DVR if you are unable to watch this movie live. For me, I can hardly wait to see Giacomo reprise his role as he plays opposite the woman whom he has named the "Best Mystery Woman." While he might have some who would vehemently oppose his selection, I have to agree she's hard to beat, and now that he has joined forces with her and the rest of the phenomenal cast, they are an indomitable force in the mystery universe!
FOLLOW GIACOMO: