If you follow faith-based films, you're probably familiar with the film Fireproof. In many ways, that film was a game-changer in this genre, and it just so happens that Erin Bethea made her feature film debut in the lead role opposite Kirk Cameron. Since that time, Erin has had quite a career, and she has now released the first film she co-wrote and produced, New Life. Recently, Erin agreed to answer a few questions about her career in general and what the future (hopefully) holds for her.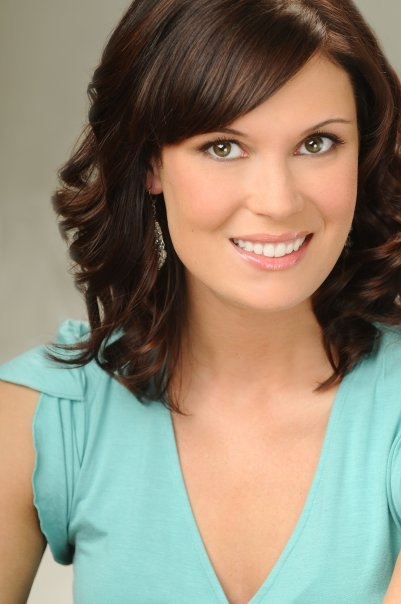 RH: What inspired you to become an actress? What kind of training have you received?
EB: I really fell in love with acting while doing theater in high school. I think I had always known I wanted to be a storyteller. I've always loved movies and plays so much so that I ended up going to college to get a degree in theater. Since that time, I've kept working always and taking classes – still learning and growing.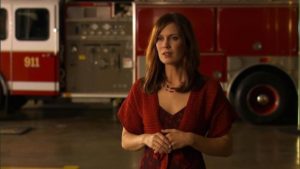 How did you get the role in Fireproof? What did you appreciate most about that role? 
My hometown is Albany, GA and my home church is actually Sherwood Baptist Church–the church that made the film. Oddly, I had not lived there in years because I had moved away to pursue acting work. I heard about the film from my family and drove up to Albany to audition, thinking that I would just like to do a small role and ended up with the role of Catherine. It was a huge gift and completely changed the course of my life. I can't possibly narrow down what I most appreciated about it. It was great to be back in my hometown, basically making a movie with my friends and family. It also rocked my world to see what Fireproof ended up doing. Just amazing the impact that it had and to be even a small part of that is still overwhelming to me.
Did the response to Fireproof surprise you? Why do you think it resonated with viewers so much?
It definitely surprised me. I don't know that you are every prepared for that kind of success or response. I think it resonated so much, mostly because there was so much prayer that went into the making of that film. It was done with a desire to do nothing more than to honor God and marriage. I believe the movie has a spiritual element woven into the very fiber of how it was made and not just into the script and acting that causes it to resonate with people.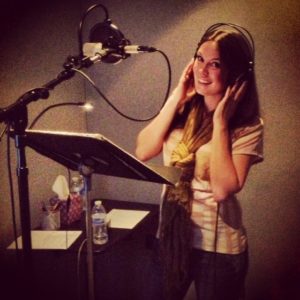 You are one of the voices in the popular child series Iesodo. How did that opportunity come about? What do you enjoy most about being a part of this series?
I love that series so much! I had just recently moved to Los Angeles and was looking for work and meeting and doing some marketing work for the writers and producers of Iesodo and they asked me to audition for the role as well. What I love most about that series is the opportunity to do something for kids. I worked for Disney for a long time and I miss doing stuff that really captures a child's imagination. I also think it's so clever how Iesodo sets the New Testament into a world of birds and shows you that no matter how or when Jesus had come into the world, His message is relevant and radically changed history.
You also had a role in Christian Mingle which starred Lacey Chabert. What was the experience like working with her?
She was so lovely to work with. I played one of her best friends in the film, so I worked pretty much just with her. I will say that one of the things I love most about Christian Mingle is that is where I met Jonathan Patrick Moore, who would eventually play my husband Ben in NEW LIFE. I had no idea back then that one day we would work together on this movie I was starting to write, but it's fun to look back and see those puzzle pieces coming into place when I didn't even know it!
You had the opportunity to film with Tracey Birdsall in Rogue Warrior: Robot Fighter. I have spoken with Tracey about this film. How did that experience compare to other films you have done?
It was different in every possible way. It was definitely a fun departure to do something more sci-fi/fantasy. It also is shot with almost no set or anything since most of it is CGI, so you really have to use your imagination!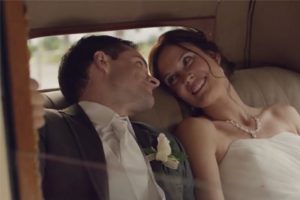 You are going to be in the upcoming DVD release of New Life. How did that role come about? What drew you to your character?
Well, I co-wrote and produced New Life, so on this one I actually got to kind of create the character that I was playing which was a lot of work, but really rewarding. The director Drew Waters had approached me about playing the lead in this short film idea that he had and I was so excited about the concept that I basically convinced him to make it a feature film and to let me help him do it!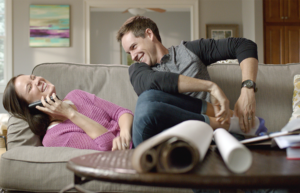 With New Life, what do you think families and the faith community will appreciate most about this film?
I think more than anything the message that life is not perfect, but it is valuable and so relevant to what's happening in our world today. You may not always be happy, you may not always have things work out like you had hoped, but it doesn't mean that life is not beautiful. The message that love and relationships and the special moments in our lives are what we hold on to in the hard times is really powerful.
Any other upcoming works you can mention?
Because of New Life, Drew Waters and I have now started our own production company called Argentum Entertainment and we have a few things in the works that I'm excited about. Nothing I can say specifically about what is next, but basically we are committed to making quality, powerful movies that are also clean and safe to watch.
As one who has made inspirational as well as more mainstream films, why do you think there has been such a surge of inspirational films in recent years? Why do you appreciate making these films?
I think we need faith. Whether we admit it or not, folks who already have a relationship with God respond to these kinds of films because they provide encouragement and a sense of community. And hopefully people who don't have a relationship with God and are seeking can find some direction with these movies. What excites me most about the rise of inspirational film is how good they are getting. The quality is so much better all the time to the point that they can compete with much larger Hollywood films, and that is going to be really important to keep the genre growing.
Any plans to write/direct/produce more?
After writing New Life, I have TREMENDOUS respect for writers. It's very hard and I'm not sure whether I'll do that again or not. But I did fall in love with producing and hope that Drew and I with our company can bring more quality films and powerful stories to life!
In your free time, what do you like to do?
I don't have too much free time, but when I do, day-hiking is always my go-to for relaxation. I'm also a big reader and I love to travel.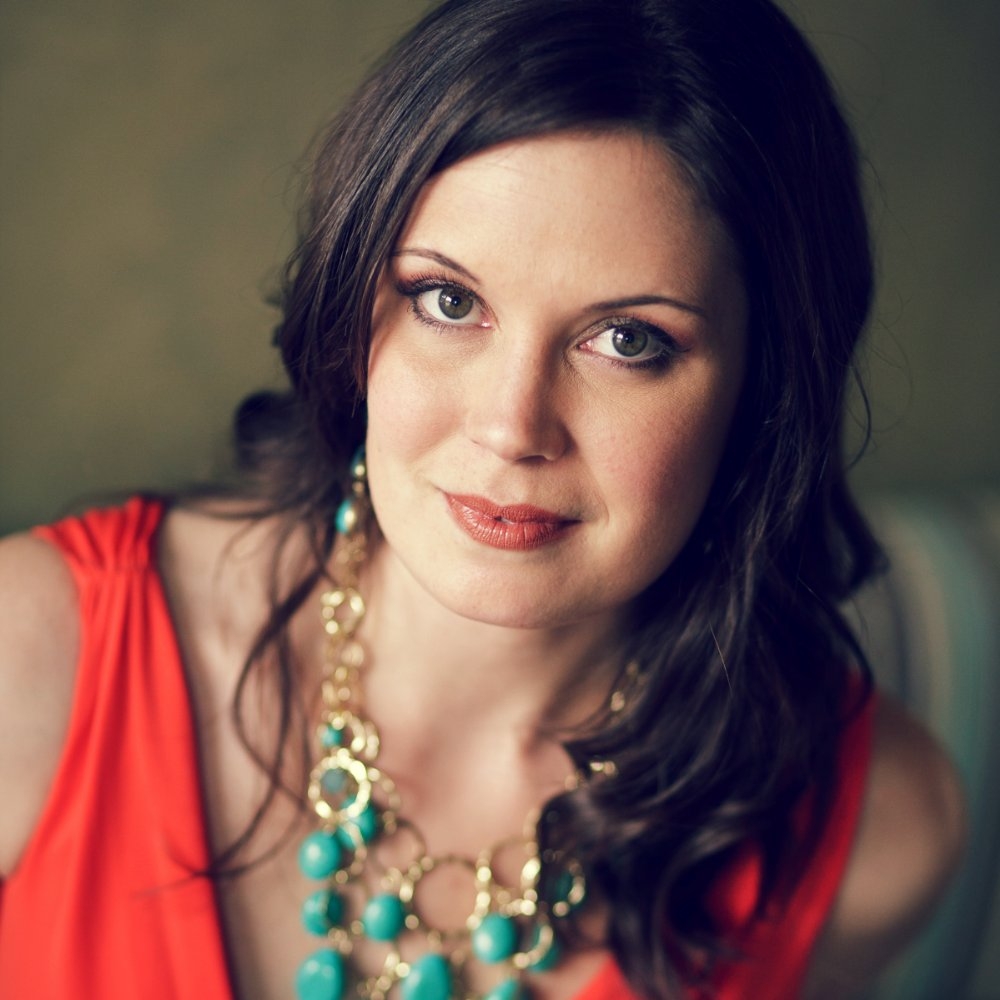 All too often, Hollywood tends to thumb its nose at films that seek to be family-friendly and center on faith-based values. What they don't seem to realize is that the faith community is hungry for high-quality Christian films, and it is apparent that people like Erin understand that need. In a world that is quickly spiraling out of control in every aspect of society, it's such a relief to be able to watch profound stories that speak to, quicken, and touch the hearts of Christians (and non-Christians who are seeking value-based stories). While Erin has made films in both worlds, there is no doubt that her desire is not to merely entertain, but inspire people to seek purpose-driven living which ultimately may lead them to discover and connect with the faith community. While there is no doubt that Erin is not ready to immediately jump into the writing of another screenplay, I am convinced she will continue to provide wholesome, motivating, and engaging films for the masses who continue to seek for top notch films in this particular genre. I wish her and Drew every bit of success in their endeavors, and I will be cheering them on from the sidelines, and I hope my readers will be too. In the meantime, I invite you to check out all the links below for both Erin and her film New Life. If you are inclined, consider following her and the film on social media, and perhaps you might even buy the film for your own library. Erin's story provides incredible encouragement to one like me who is constantly bombarded with dark and sometimes horrific tales that remind me of the evil of this world. Praise God Almighty that Erin and others like her seek to contribute plentiful options that attempt to uplift rather than tear down.
FOLLOW ERIN
Interested in Purchasing the movie?
Interested in subscribing to all my site's updates? Subscribe below!