In the past year or so, the Hallmark Channel has featured three sweet romances (Love on the Sidelines, Summer Love, A Dash of Love) that are either written or co-written by a dynamic sister duo writing team, Sandra and Judith Berg. In some ways, a screenwriting team is almost like a throwback to the cinema greats of yesteryear. Recently, I had the opportunity to ask these busy ladies a few questions about their Hallmark work, and they were kind enough to come up with some fantastic answers.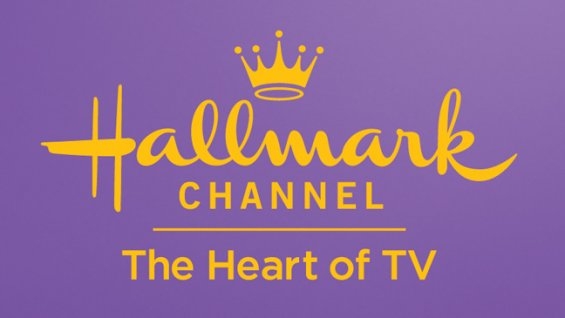 RH: ​How did you get hired to work for Hallmark? 
S&JB: We had written Love on the Sidelines (originally titled Personal Assistant) as a spec script, and we got it to producers Beth Grossbard and Andrea Baynes. They took it in to Hallmark who liked the script and bought it.
Where did the inspiration for Love on the Sidelines come from?
Funny you ask about our inspiration for that because we come from a football family and are the only two who don't like football! Our uncle was Sid Gillman, the coach of the San Diego Chargers for many years. Everyone always teased us because we were less than enthusiastic and didn't know much about the game. So we took that fish-out-of-water element and thought it would work well against the world of football. Also, we had wanted to do a movie about the world of personal assistants, but didn't want it to be the obvious Hollywood setting, so we came up with the idea of a star quarterback ala Tom Brady.
What is the most challenging thing about writing these rom-coms for Hallmark? What is the most rewarding for you?
The most challenging is the tight budgets. You can't have large casts or a lot of locations. That said, time after time Hallmark always comes up with the most beautiful and/or charming places to shoot these films. The most rewarding thing as a writer is to see your work on screen and your characters come to life with talented people like Jen Lilley and Brendan Penny – who are both wonderful in the new movie A Dash of Love.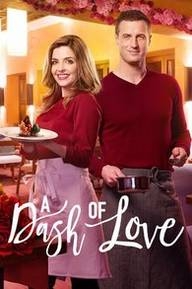 If you could do a movie remake, what one would you like to do? Why?
We personally strive to come up with our own original ideas so we've never really thought about remaking any one movie. After all, most remakes of classic films haven't been nearly as good as the originals. However, as writers, we're often inspired by other films and will put in a small homage to a favorite film. For instance, the scene in A Dash of Love where Nikki and Paul dance outside behind the pop-up restaurant was inspired by Billy Wilder's film Sabrina, where Audrey Hepburn danced with William Holden on the tennis court. It's a lovely romantic moment that always stuck with us.
What is your advice to aspiring screenwriters?
Write as much and as often as you can. Study all the films you love and try to read as many scripts as possible. There's no better way to learn story, structure, dialogue and character than studying great films. Keep in mind writing a movie takes a lot of hard work and you must be disciplined and not afraid of rewriting until you get it right.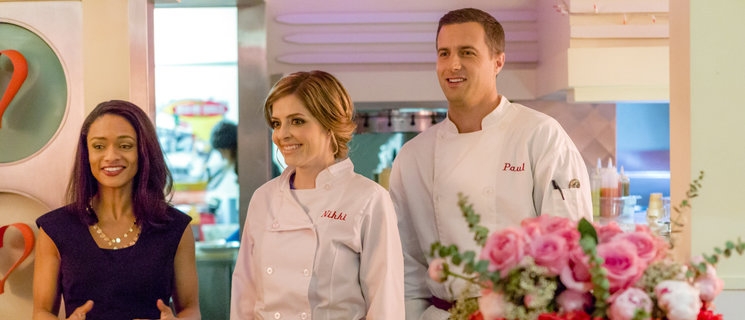 While Sandra and Judith have not worked with Hallmark long, their talent and penchant for darling romantic tales is evident within these three films (that are some of my favorites by the way, and that is sincere on my part and not mentioned here merely because I'm interviewing them). While Love on the Sidelines is their only completely original film in the mix, the other two films have, without a doubt, benefited from their giftedness as well. Be sure that you tune in to the Hallmark Channel tomorrow night (February 11) and watch their newest rom-com, A Dash of Love, as it is certain to be one of your new favorite Hallmark films. I would also invite everyone to look up both Sandra and Judith at the links below as I am convinced we have not seen the last of these masterful writers at this network!
FOLLOW SANDRA
FOLLOW JUDITH