In the past couple of years, as I have received a "pass" of sorts to observe and interact with the acting community, I have discovered that they are very integrated, which is a magnetic quality that often leads to a plethora of serendipitous meetings and connections. And for me, the Vancouver community has embraced me so fully that I am frequently amazed at how I find the industry professionals that I do. My good friend, Sebastian Spence, is the one who first told me about his friend, Jesse James Miller. As I researched Jesse and his work, I saw a wealth of connections (including the fact that he is married to a powerhouse actress whose work I have admired for some time). Recently, he took some time from his frenetic schedule to answer a few questions about his passions of writing and directing within the entertainment universe.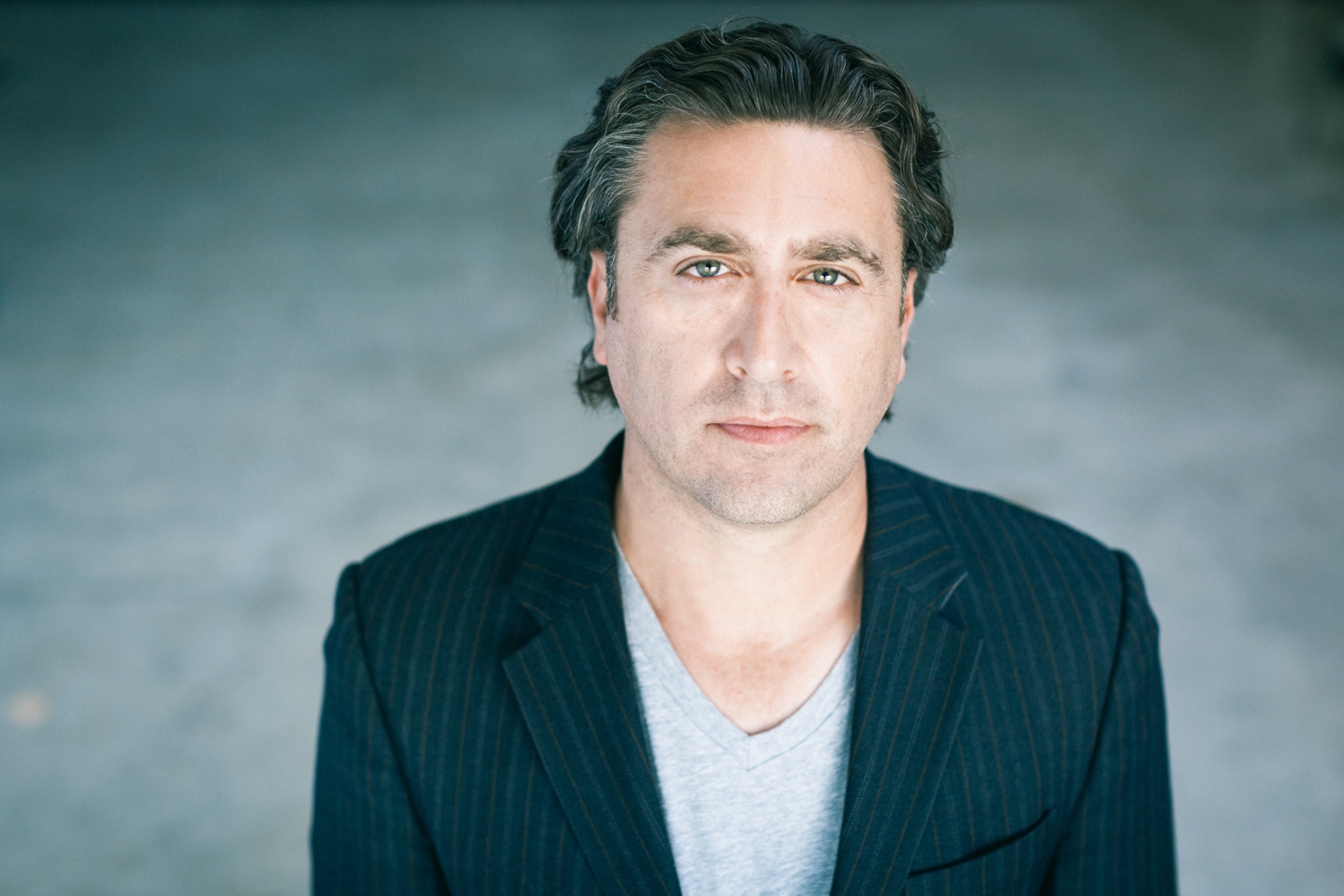 ​
RH: Why did you choose a career in entertainment?  
JJM: I don't want to sound redundant, but it chooses you.  I've always been an artist.  My mother was one, uncle, grandma, the list goes on, so it's in my blood.  It has to be if you're in this industry.
Why did you specifically gravitate towards directing and writing? 
I think as an artistic medium it offered the most latitude for me personally.  Imagine it, write it, see it, shoot it, edit it, watch it, kind of process.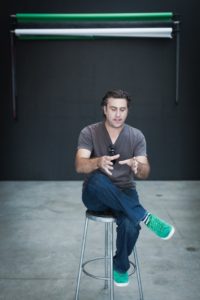 What kind of training have you received?  
My mentors range from a professional golfer to an amazing sage saxophonist, but for film and television, I just grabbed a camera and wrote some stuff and filmed it.  Then taught myself how to cut, which was by far the best lesson.  You need to know your way around an edit suite.
What was your earliest directing gig? Writing gig?
A long time ago when the world was flat….my first gig was on a show called Pet Friends…..yep. Started out as a P.A.  My first episode was called "Bird Lady", then I followed up that with some guy with a dog…Earliest writing gig?  I didn't get many writing gigs until I started writing my own features, then did some re-writes, ghost writing kind of stuff.  Features and reality television.
 What is memorable/notable about both?  
Just the sheer excitement about actually getting paid to do this.  It's hard, really hard to make a living at it, and when it started clicking it was amazing.  So I guess that moment was when I realized I was supporting myself and my family by writing and directing.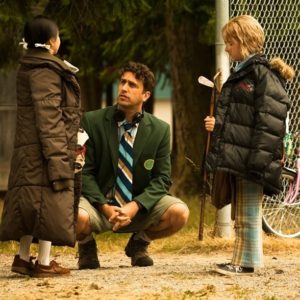 As indie film seems to be something with which you're involved pretty heavily, what do you see as the positives and challenges of indie film?  
It's all tough and a grind whether you're in  indie or in the mainstream industry, so I honestly don't view them as different.  I guess it's just a different ride every time.  Every project has unique challenges that if you were to know it was coming, you'd never tackle it the right way.
You have received wide acclaim for your documentaries. What are the differences/challenges in shooting documentaries as opposed to feature films? 
I've been blessed–really blessed–to do both.  I'm just releasing my eighth feature film, four of them fictional, four non-fiction.  I'd say you have to know each individual skill set for whatever genre you're in; however in documentary, it only happens once.  When filming features, you're given a schedule, prep and a big crew with a script, and your real bottom line is getting your days.  In documentary, you schedule, prep and go out with a small crew and have one shot at it.  If it doesn't happen, you missed.
What do you enjoy about shooting ?  
Being prepared so well that you're ready for anything.  And anything really does happen when you're prepared for it.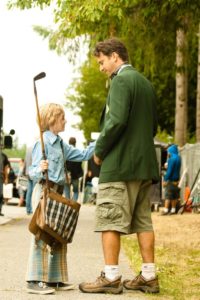 Please tell us about Becoming Redwood.  Why did you choose to write and direct this film?   
I had failed miserably on a couple scripts and then just went to the template–write what you know.  I knew Redwood because he was me.   Sort of.  I wrote it in 1995-ish and didn't get it made until 2011, so it was a long haul.  I guess in the end, it chose me.
Why do you feel this film received such wide acclaim? 
It had a voice and it resonated with people.  Ryan Grantham was fantastic as well, but I can't really put my finger on why really.  It just was a little film that had a lot of heart with no explosions or killing.
What are your current/upcoming works that you can mention.  
I'm really proud of finishing my latest feature documentary Chasing Evel:  The Robbie Knievel Story.  That took a lot out of me.  It premiered at the Big Sky Film Festival February 19th in Montana.  I'm hoping to film my next feature film Rabbit this April which I wrote as well.  To add on to the pile this year, I'm directing my first musical City of Angels with an amazing cast.  Crazy, but true.  I've also been branding some companies and working in the commercial world more as well.
As you have been involved in practically every aspect of filmmaking behind the scenes, do you think you would ever want to step in front of the camera as an actor? Why or why not? 
That's a great question, but NO.  I can't even remember what I write.  Seriously.  My scripty's usually give me a stern look sometimes during filming and say "DIDN'T YOU WRITE THIS!"… so NO.   Acting isn't in the cards.  I'll leave it to the truly talented thespians.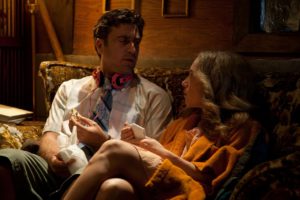 As you are married to an actress and you have a family, how do you balance your work and personal life?  
It's really hard, I think, for every artist, but I get to spend a lot of quality time with my boys and wife.  I've definitely gotten better the older I get.  My father was a workaholic, so I'm very aware of the minefield there and being an artist, that's got to be part of your DNA.  Balance.  Balance.  Balance.  It's at least something I'm getting better at.
You and your wife have worked together on several projects. Some couples cannot work together like that. What have you discovered is the key to being able to work together on these projects as you do?  
My wife, Jennifer Copping, is so damn talented and a pro that it's just amazing to work with her.  I truly feel honoured to have the chance as I feel most people do or should.  That's how I feel about that.  It's a blessing to get the chance. She's just great.
Do you have any aspirations to do any writing outside of scripts/screenplays? 
I'm writing a shortish book on the making of one of my films, but it's a totally different platform than screenplay writing.  I'm in awe of fiction writers, truly.  I do have a play that I never wrote that I've never adapted into that television series that's sitting on my desk.
If you could spend a day with anyone in the entertainment business (living or dead), whom would you choose, why, and how would you spend your day?  
Stanley Kubrick.  His work was just so layered in every department and I would have loved to see how he orchestrated this.  I'd just watch him work, that's it.  Just watch a true Master.  That's it.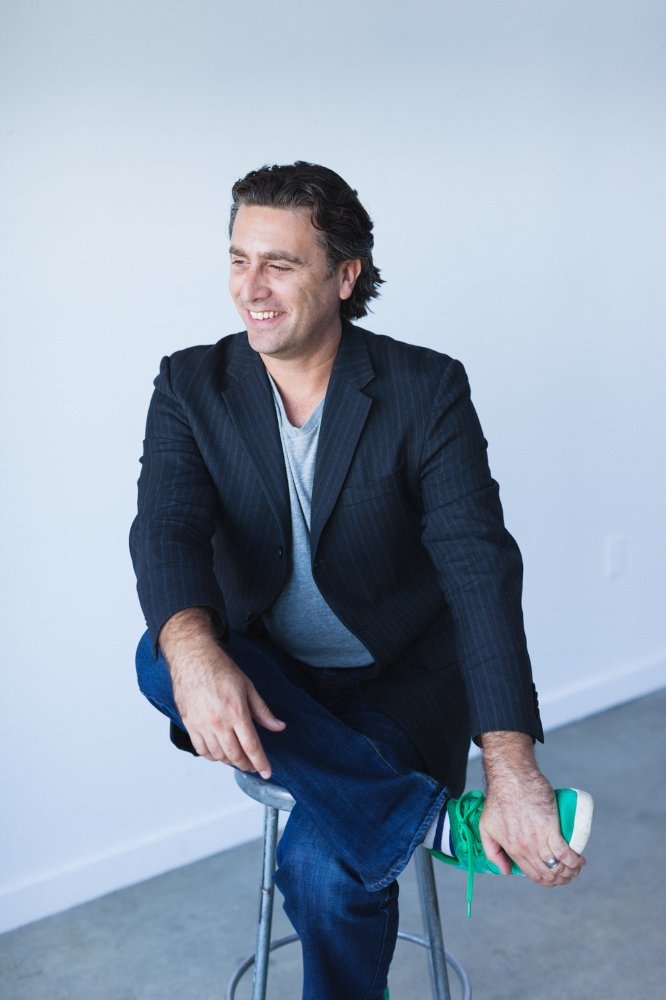 As I reviewed Jesse's answers, the word that came to my mind was "original." I was already favorably disposed to him (he can thank Sebastian for that), but Jesse is definitely one who loves his craft, and he completely immerses himself in his work. However, unlike some writers and directors in the business, his work bears his signature "stamp," so to speak. I found him to be forthright, conscientious, and insightful, but all of this was sprinkled with his penchant to not take himself seriously. That I appreciated more than anything else, for far too often, artists DO take themselves incredibly seriously. And as a sort of artist myself, I can speak with some authority on that issue as I have experienced the results of doing just that myself. He is well aware of his potential deficiencies, and because of that, he is able to ensure that balance is achieved whenever possible. He is quick to give credit to whom credit is due, and his humility and willingness to invest himself in the work has produced results that may not have made him a household name, but they have engendered solid material and respect within the film community. I would invite all of you to check out Jesse at the links below and consider following him on social media so that you will be aware of his upcoming projects. I am grateful that Sebastian introduced me to the work of this great man, and I highly anticipate what the future holds for him as he continues to produce "out-of-the-box" films about which he is truly passionate.
FOLLOW JESSE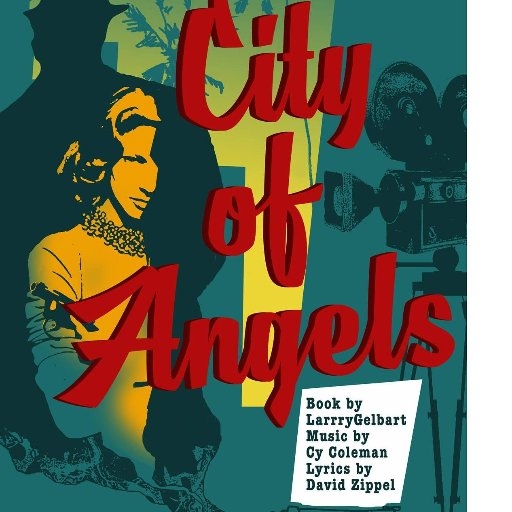 Also, be sure to check out the Indiegogo project for City of Angels. Consider sharing or even contributing, if you can.
(Disclaimer: Yes, I finally did support this project after continuing to see the promotions that his wife and so many of my actor friends kept putting out. I hope to get to attend this production, but at present, that is more a dream rather than a reality. Nevertheless, I'm glad I was able to throw my support behind this wonderful project, and I wish them all the success in the world!)
Interested in subscribing to all my site's updates? Subscribe below!