Yet again I can thank last year's foray to the Artemis Film Festival for introducing me to a spectacular female actress and filmmaker, Nicole Alonso. I was so pleased when Nicole agreed (and patiently waited for my schedule to settle down) to answer a few questions about her origins within the entertainment industry as well as the film trilogy about which she is most passionate, Crawl or Die.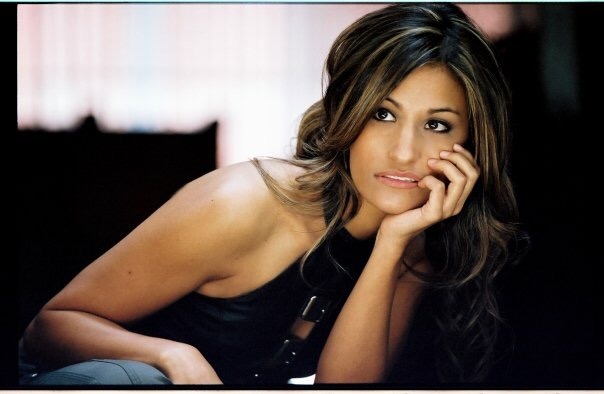 RH: ​What inspired you to seek a career in the entertainment business?  
NA: I've always had a love of performing. From a very young age, I was in ballet and tap. Once I got to middle school, I joined the choir and auditioned for my first school play – I got the part and have been hooked ever since. I think for me it's an outlet for expression outside of myself. I'm very shy if I don't know someone, and so on stage or on film, I get to transform and be someone else for a while.
Please tell us about your first professional job. What was it and what was your role in it? 
My first job was in an indie film called The Isolation of Subject #136. The film didn't end up getting released, but it was so much fun and it's how I met Oklahoma Ward. That was the first film he wrote and directed.
Your most current work is Crawl or Die. Where did the inspiration for this film come from?
Crawl or Die was Oklahoma's brain child. It's his baby. I was definitely a huge part of getting it made and finished, but the initial inspiration and idea was his. I felt so lucky to be able to play TANK.
What were the challenges in making this film? What were your responsibilities in making this film?
Low-budget (or really no budget in our case) indie film always comes with its challenges. Financially, we didn't have the funds to buy all the big expensive equipment and hire people to do all the jobs on a set, so a lot of it fell on our shoulders. From the script to the set build to the directing and acting to the editing and sound and post-production –  Oklahoma and I had our hands in all of it, and a lot of times we were the only ones.  We did, however, have a select few cast and crew members who were absolutely AMAZING and willing to work for peanuts because they believed in us and what we were trying to accomplish. We will always be grateful to them and the work they put in, and we look forward to working with several of them again.
What has been the fan feedback for this film? What did you hope the viewers would take away from this film? 
Honestly – the fans have been one of the best things about the entire experience of making the film. They have been insanely supportive. Our film had over three hundred articles written about it on horror sites and magazines – we've gotten tons of fan art and interaction online. It's crazy. To this day, we still have people contact us who discover our film and have wonderful things to say. I'm truly humbled by the fans and the love they have shown us and our film. It makes me that much more excited to make the sequel for them. 🙂
What awards did the film receive? What about distribution of this film?
Generally, awards for indie films are given at film festivals, and we decided to go straight to distribution with our film. We did receive an award from the awesome horror site Igors Lab for Best Horror/Sci-Fi of 2014 which was an honor.
As for distribution – we came out in numerous countries including, US, Canada, Japan, China, Scandinavia, UK and more.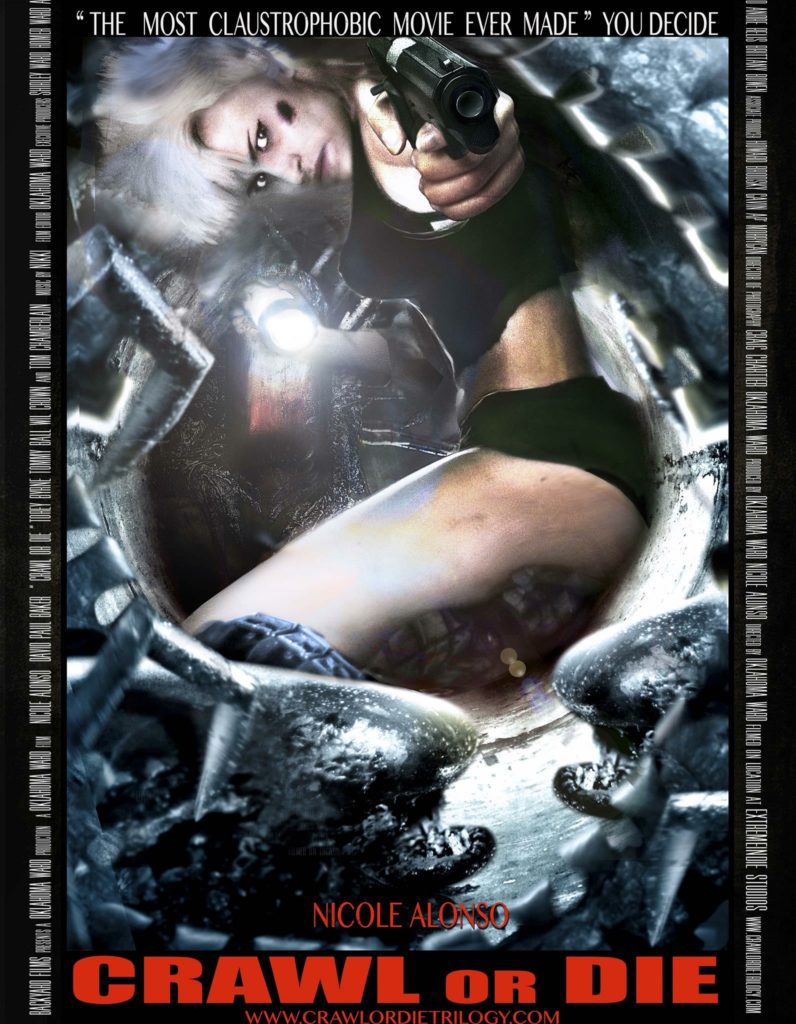 What other upcoming works do you have that you can mention?
Currently, all of my focus is on the CRAWL OR DIE sequel. I am actually training right now to reprise my role as TANK and keep a daily blog about my diet/exercise and acting prep. You can check it out here: http://www.crawlordietrilogy.com/tanksbunker
Your work has mainly been in indie film. What are the positives and challenges with indie film?
Indie film is wonderful in so many ways. The creative freedom to tell stories exactly the way you want to tell them is very rewarding. I think the main disadvantage is always the financing. Oklahoma Ward and I raise all the funds ourselves, so it often takes twice as long to get our budget saved as opposed to if we accepted a studio deal. It's a sacrifice both of us are willing to make, however, because it allows us total creative freedom.
As a woman in the industry, have you experienced gender bias? What is your perception of gender inequality in the world of entertainment? 
Honestly – I have been pretty lucky in this aspect. Oklahoma and I work very closely on our projects together and I am treated as an equal in every way. We make all of our business decisions together. I'm not blind however – I know these biases exist and I find it to be outrageous. We need more women in the industry working on every aspect of production! Enough is enough. It's why women like Kathryn Bigelow inspire the hell out of me.
If you could spend one day with one person of your choice–living or dead–whom would it be and how would you spend the day?
Gosh, this is a tough question. I have so many people I'd love to spend a day with from directors who I'd love to work with to fascinating historical figures! But – if I had to – I could probably narrow it to Daniel Day Lewis or Angelina Jolie, and I would honestly love to spend the day observing them on a movie set – watching their craft and watching them work. I would love to pick their brains about their process. In the end, I'm an actor and HUGE movie nerd, so that's what appeals to me most.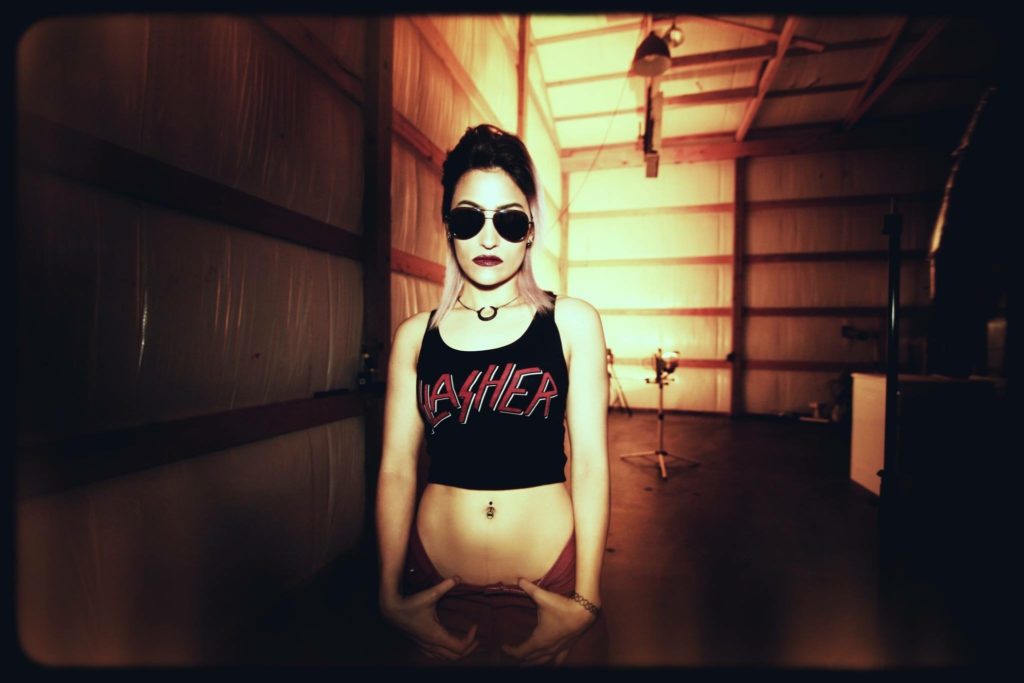 Rarely do I see such single-minded devotion to such a film project as I see in Nicole. That is, unless a franchise is racking up millions of dollars in revenue. In Nicole's case, she and Oklahoma are so incredibly committed to raising the necessary funds so that they may present the fans with a trilogy about which they and the fans can be proud. Indie film is something that requires a kind of staunch effort and unflagging allegiance that is not often seen within the entertainment world today. While financing is essential to this work about which Nicole is so zealous, it is more about telling a story with complete creative license and presenting something that resonates with countless people on so many levels all over the world. Furthermore, Nicole is devoted to preparing for the sequel to her first film, and if you read her blog entries she mentioned in one of her responses, you will be overwhelmed and impressed by just how soberly and meticulously she is training for this role. If this were a "studio film," Nicole would be replaced by a stunt person, or more than likely, she would be the stunt person. But since this is an indie film, she is both acting and doing her own stunts as well as participating on every level in whatever capacity she can. And all of this is done of her own volition and love for the story she and Oklahoma are telling. Furthermore, they adore their fans, and there is no doubt that Nicole and Oklahoma will do whatever is necessary to produce the kind of film the fans will sincerely enjoy. My level of respect for her is extremely high, and I only wish Oklahoma and her all the best in their future endeavors. What I would ask my readers to do is consider checking out the links below and possibly following her and her film via social media. Even if you are not a horror film aficionado (and trust me, I am not, although my tastes have changed in recent years), social media support is something that indie filmmakers truly depend upon. If you are so inclined, you might consider renting/buying/streaming Crawl or Die if you haven't done so already. And be sure to keep your eyes peeled for this much-anticipated sequel as I am certain Nicole and Oklahoma are attempting to roll it out just as soon as they possibly can.
FOLLOW NICOLE
FOLLOW CRAWL OR DIE
Follow Nicole and Oklahoma on Facebook
Interested in subscribing to all my site's updates? Subscribe below!