Disclosure: I was sent free samples in exchange for my honest review. I was not financially compensated and all opinions are one hundred percent my own.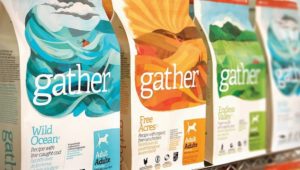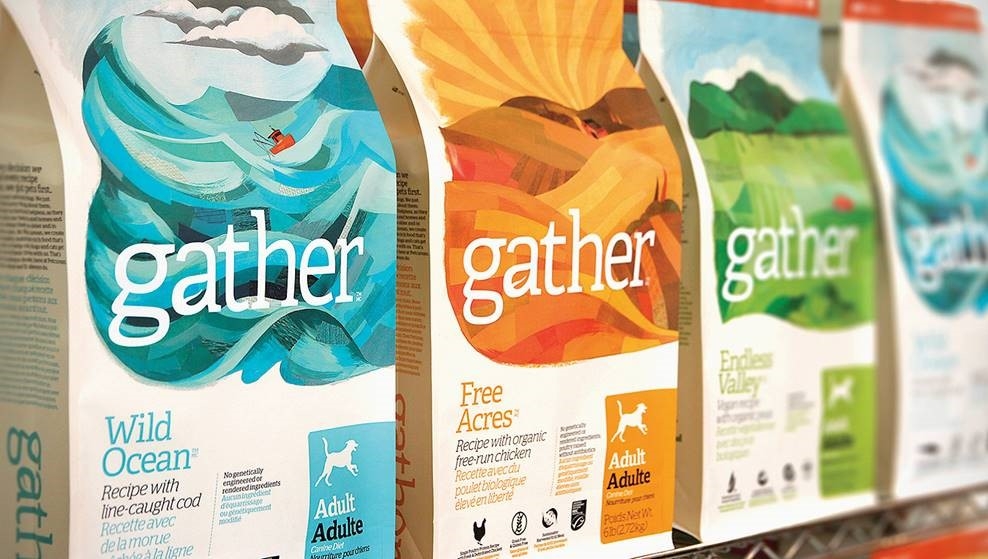 We have one pretty big-sized dog in our household. She was a rescue dog, and she is some kind of golden retriever mix. Her name is Piper, and she is around six years old now. She practically lives for eating (her seventy pounds or so weight attests to that fact), and she is definitely my dad's dog. However, she does come to the rest of us for food on occasion, and she knows that I am one who is able to provide her with something a little bit different when the situation warrants it.
Recently, I was sent a wide variety of samples of dog food under the brand name GATHER. This is a certified, organic, non-GMO and sustainably produced dog food that only contains ingredients that a typical consumer can recognize. It comes in three varieties–Wild ocean, Free Acres, and Endless Valley. For more specifics on this product, please click here.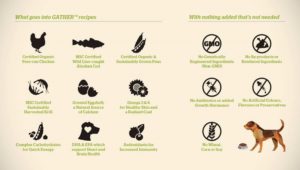 The moment I opened the bag to give it to my dog, there was a decidedly distinct difference in the way it looked. Upon further investigation, I noticed those fantastic ingredients that had been mentioned. And when Piper had the opportunity to try it, she ate it with more gusto and faster than any other dog food I had seen her consume. She knew this was something different. In fact, I intiially got "the eye" as soon as she tasted it as if to say, "This is really for me? It's good!"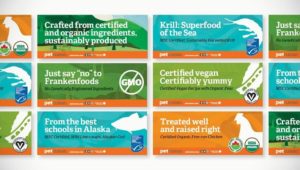 While Piper has no food sensitivities nor allergies, there is certainly nothing wrong with giving her high-quality dog food. Furthermore, knowing that it comes with full certification from the government as far as organic and humane standards gives me a peace of mind. I know that what I am giving her will make her feel better and give her a nice a full feeling as opposed to other varieties that use all sorts of fillers with things that dogs really shouldn't eat (preservatives and the like).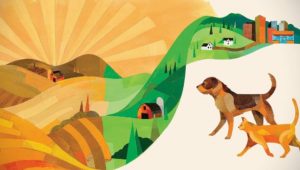 Finding a retailer that carries this product is as easy as going to the Petcurean website's GATHER page, going to the bottom of the page, and putting in your zip code to find the nearest store that offers this product. I found several that were fairly close to me, and I'm sure you will too. The product can be easily found in Canada or the U.S. I would highly recommend this quality product, and I hope that if you are a dog owner (or know of someone that is) that you will check out this product today!
I also had the recent opportunity to try another amazing product from Petcurean. In fact, in many ways, this one excites me more, as Piper often eats a lot of garbage my dad likes to classify as "treats," but none of it is actually good for her nor healthy. The company was nice enough to send me SPIKE treats. These are the perfect thing to give your dog to start out 2017 on the right foot (or paw). Again, you can rest assured that these products contain only all natural ingredients, with zero by-products, added growth hormones, artificial preservatives, flavors or colors. For more information, click here.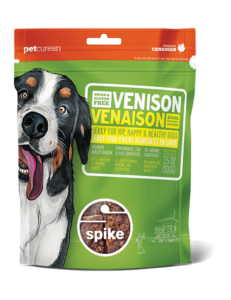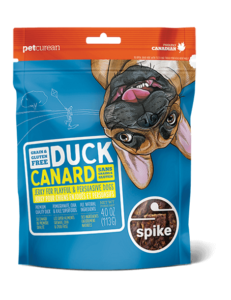 Piper got to try two varieties–Venison Jerky and Duck Jerky, and I truly don't know which she preferred. Honestly, both look and smelled really good when I took them out of the package, and she knows that when I give these to her, she's getting a real treat. I have watched the way she eats these as opposed to the treats my dad often has given her, and there is a distinct difference. I have somtimes tried to make her choose to see which she prefers. She might slightly prefer the venison, but I think I prefer the smell and feel of the duck. So in many ways, it's a toss-up. Regardless, this is a treat I cannot recommend highly enough.
Undoubtedly, Petcurean is a trendous company that I hope everyone checks out. They offer organic, natural, wholesome food and treats for dogs and cats, and you can rest assured you are getting quality products.
For more information:
Instagram
Interested in subscribing to all my site's updates? Subscribe below!